April 12, 2021 12.46 pm
This story is over 14 months old
Fox "minutes away from being killed" saved by wildlife rescue
Team fundraising for intensive care incubators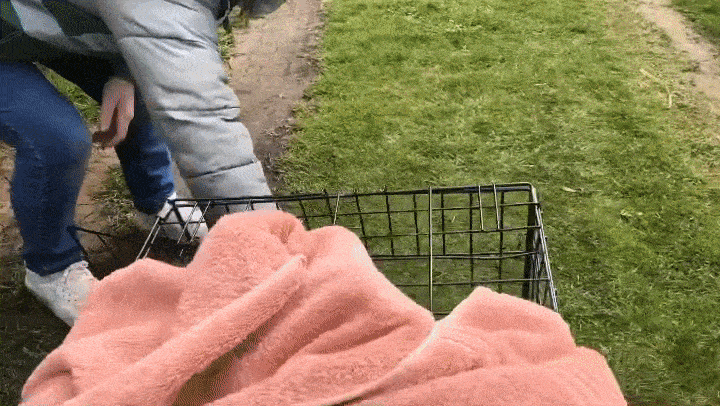 Volunteers from Cleethorpes Wildlife Rescue helped save the life of a fox who was "minutes away from being killed" just outside the coastal town.
The team received a call about a fox with its neck in a snare on Sunday, April 11. However, as the volunteers drove to the scene near North Thoresby they got another call to say the fox was about to be shot.
After arriving at the scene, the team had a short discussion with the land owner who agreed to let them relocate the fox rather than kill it (for the safety of his livestock).
Cleethorpes Wildlife Rescue said: "As we were getting it out of the snare, the shooter arrived and all we could say is 'You're one lucky fox'.
"This young boy is now going to be relocated in a similar area near to a friend we know who loves foxes and will be able to help us to ensure it settles in."
The fox has since been released and the team are also going to support the land owner with non-lethal measures going forward.
The rescue team told The Lincolnite: "We are so thankful that the land owner decided to let us relocate the fox rather than it being killed.
"Sadly, foxes can't distinguish between a wild meal and a farmers' livestock, and this is what causes so much hatred for foxes in the countryside.
"They're beautiful and incredibly smart animals, but this is often what gets them in trouble!
"After getting the fox into a travel crate we spent about 20 minutes talking to the land owner and his friend about the wildlife in the area and how we could work together for any future foxes rather than them being put to sleep. It was a good outcome for all!"
Earlier this month, Cleethorpes Wildlife Rescue helped with the emergency rescue of a seal pup.
As a volunteer rescue service, it does not get any funding aside from donations via fundraising to save wildlife and keep up with the regular food and vet bills.
The team are currently trying to fundraise for up to four intensive care incubators – make a donation here.