April 29, 2021 10.43 am
This story is over 15 months old
Lincoln Asda Living to sell second-hand clothes
It will be launched in Lincoln later this year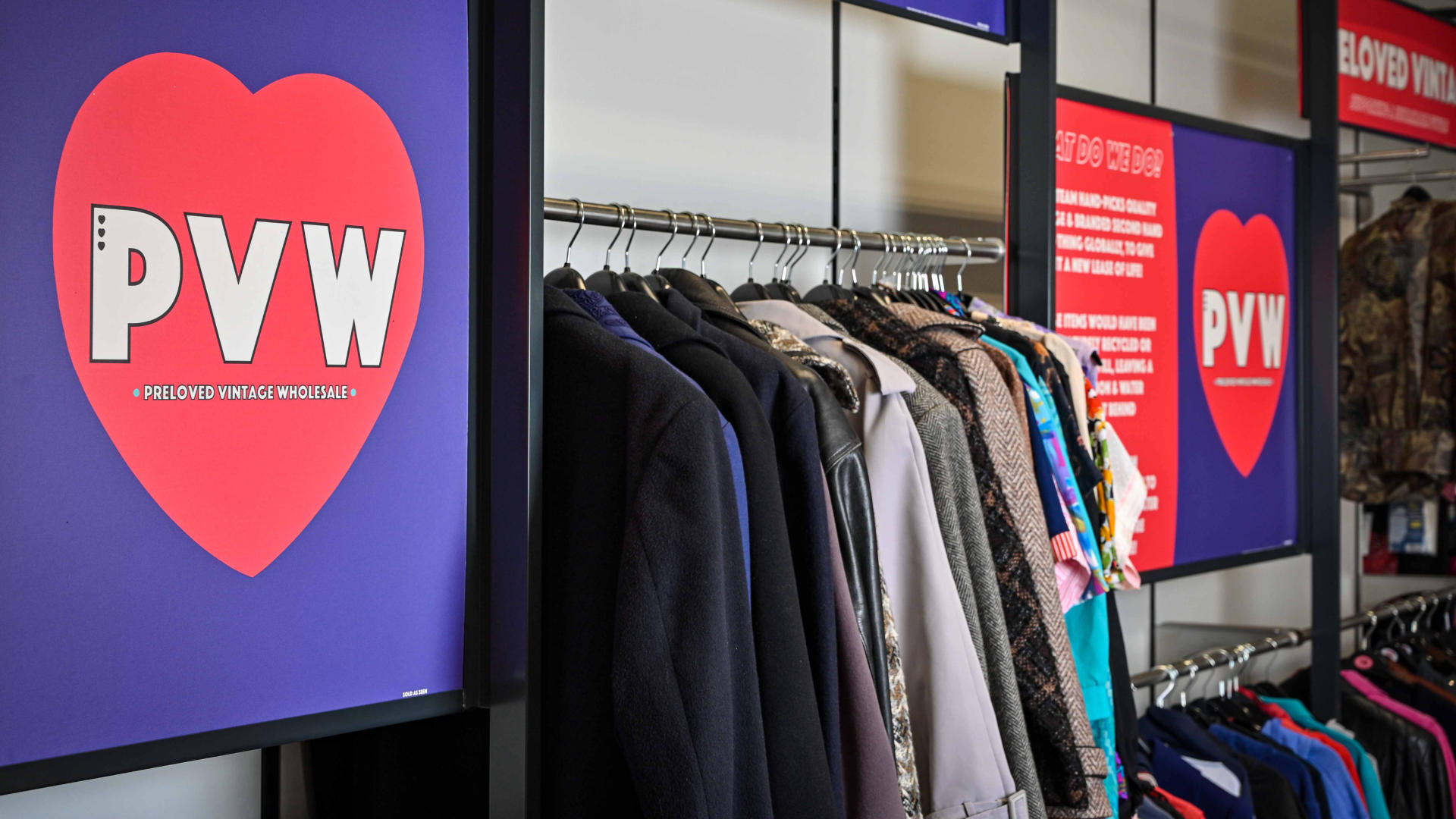 Asda Living in Lincoln will be among the supermarket chain's stores to sell second-hand clothing later this year to give a new lease of life to pre-worn garments.
The George at Asda brand joined forces with vintage fashion wholesaler Preloved Vintage Kilo after launching a scheme to encourage customers to take unwanted clothes back to stores.
After a successful trial in Asda's sustainability store in Leeds, George is launching the sustainable fashion partnership in a further 50 of its stores later this year, including Asda Living Lincoln.
It is part of the retailer's 'George for Good' commitment to drive down textile waste. Customers will be able to buy vintage, retro and second-handed branded pieces, preventing thousands of tonnes of garments going to landfill each year.
It has already been rolled out in 10 stores – Byker, Edinburgh, Boldon, Govan, Leicester – Fosse Park, Longwell Green, Brighton Marina, Bedminser, East Leigh and Middleton Leeds.
It will also be rolled out in the following stores later this year:
Park Royal New
Wembley
Slough
Isle of Dog
Old Kent Road
Barking
Hounslow
Hayes
Colindale
Roehampton
Cambridge
Humle
Ashton
Trafford Park
Longsight
Preston Fulwood
Portsmouth
Southhampton
Ipswich Stoke Park
Nottingham
West Bridgeford
Hyson Green
Halesowen
Great Bridge
Coventry Abbey Park
Coventry Supercentre
West Dundee
Sheffield Supercentre
Sheffield Mosbrough
Shrewsbury
Cheltenham
Swansea
Cardiff Supercentre
Pentwyn
Liverpool Sefton
Liverpool Bootle
Asda Living Lincoln
Asda Pudsey
Asda Killingbeck
York
Asda Living Belfast
Gateshead
Mel Wilson, Global Professional Lead – Sustainable Sourcing and Quality, said: "This is an exciting partnership for George, it's unique in that not only can our customers pick out some vintage and often designer garments at an affordable price, but they're also helping to support reduce waste by giving these items a second lease of life which is something we are proud to be apart of."
Steve Lynam, Managing Director or Preloved Vintage Kilo, said: "The more people that buy into the circular economy and shop Vintage & Retro the bigger impact we will have on climate change.
"As a business we have saved over 800 tonnes of clothing going to landfill and with the growth of our partnership that is set to increase dramatically."
Meanwhile, George recently announced the launch of its 'Take Back' scheme to encourage customers to bring their unwanted garments to store and rewarding them with a 10% off George return, and in return raising funds for Asda's Tickled Pink campaign supporting Breast Cancer Now and Coppafeel.