April 5, 2021 1.25 pm
This story is over 13 months old
'Pick me up' Costa sign gives customers the giggles
The Lincoln drive-thru sign you need a second glance at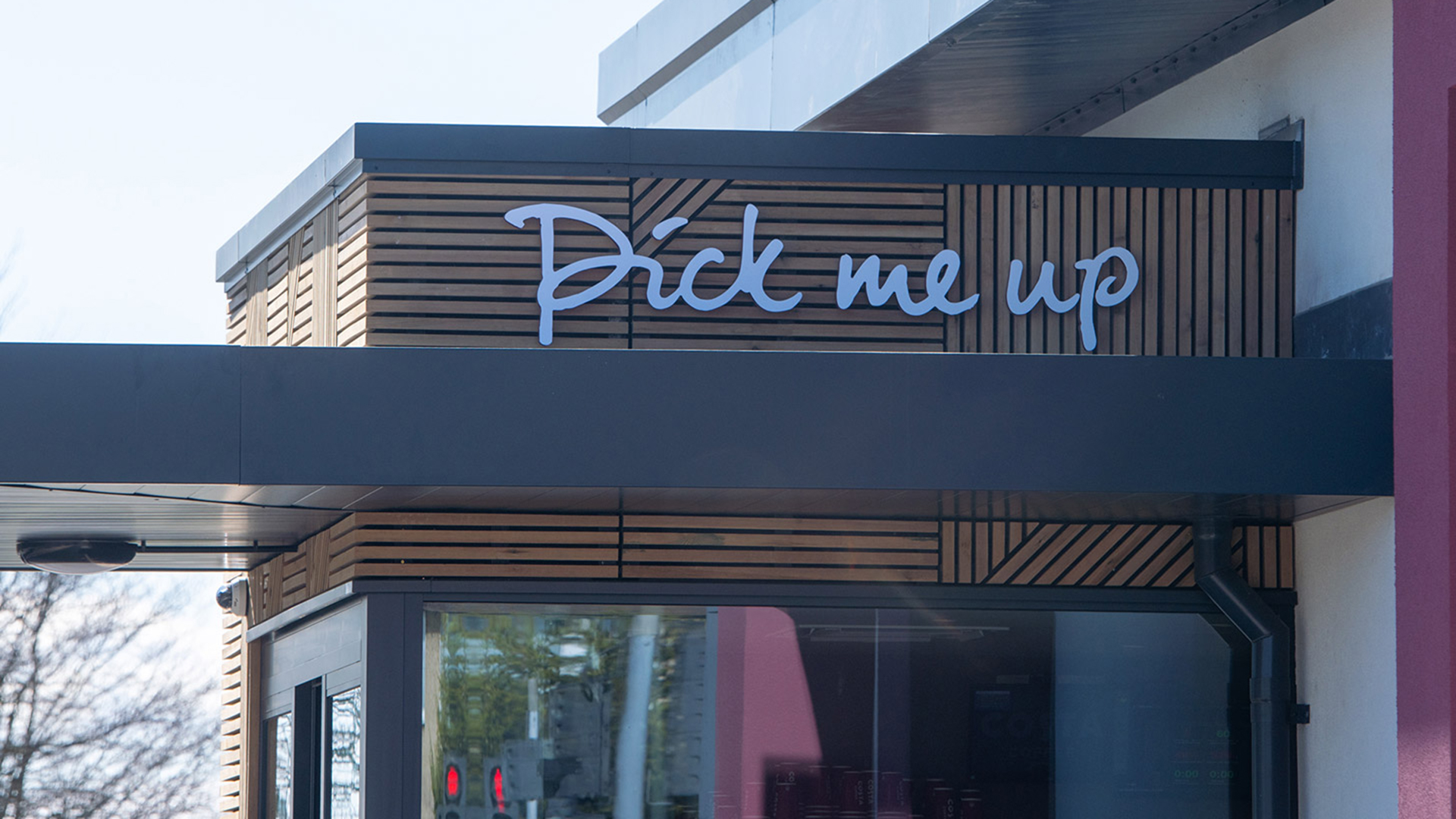 A pretty suggestive sign outside the drive-thru of a Costa Coffee store in Lincoln has caught the eye of many across the city.
The sign on the new drive-thru at Costa in the Carlton Centre on Outer Circle Road is supposed to read "pick me up" but the font has led people to believe it is sending a different message entirely.
The letter 'P' looks a lot like the letter 'D', which as you know, changes the manner of the request quite severely.
The sign is innocent enough, and appears to just be a case of poor font choice, but it has certainly raised a laugh or two in Lincoln since its erection.
Posted to the You're Probably From Lincoln If… group on Facebook, Arthur George spotted the sign and realised that when looking at it from a certain angle in the drive-thru queue, it seems Costa is asking for its customers to "D*** me up" rather than picking up a coffee.