July 5, 2021 5.34 pm
This story is over 27 months old
All the COVID rules to be scrapped from July 19
Most rules set to relax in a fortnight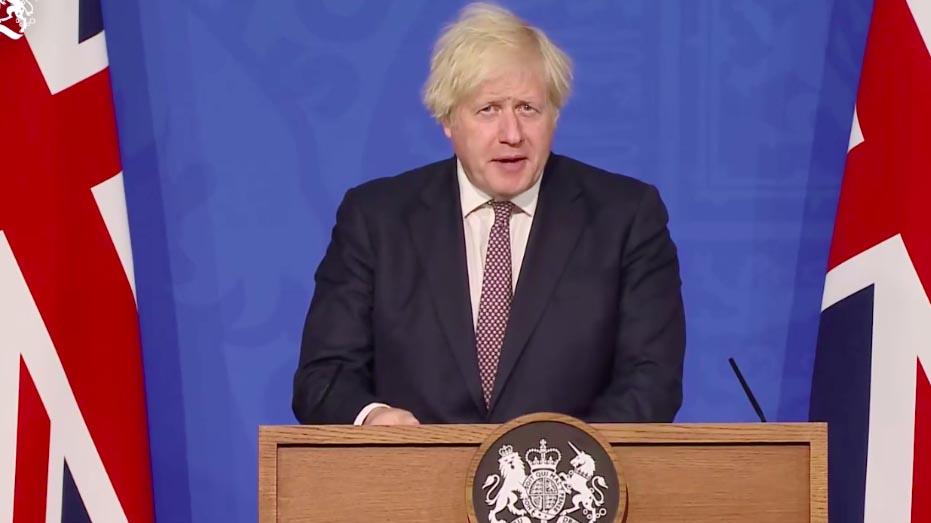 Prime Minister Boris Johnson said he is confident enough to go ahead with relaxing a majority of coronavirus restrictions later this month.
During a press conference on Monday evening, Mr Johnson said people would have to learn to live with the virus like the flu.
"Our expectation remains that by July, 19, every adult will have had the chance to receive a first dose, and two thirds will have received their second dose," [of a COVID vaccine] he said, commenting that the pandemic was "far from over" and some 50,000 daily cases were predicted by July 19.
"We have to balance the risks of the disease – which the vaccines have reduced but very far from eliminated – and the risks of continuing with legally enforced restrictions that inevitably take their toll on people's lives and livelihoods, on people's health and mental health.
"We must be honest with ourselves that if we can't reopen our society in the next few weeks – when we will be helped by the arrival of summer, and by the school holidays – then we must ask ourselves, when will we be able to return to normal?"
The changes include:
The end of one metre-plus social distancing
No need to to wear masks indoors, in shops and on public transport
The limits on visitors to care homes will be lifted
The legal limits on people meeting indoors and outdoors will be removed
All businesses will be allowed to reopen, including night clubs
The request to work from home where possible will also be scrapped
No COVID certificate will be required to enter any venue or event – though businesses may choose to require some way to show COVID status
However, self-isolation, restrictions on travel and rules governing how schools react to positive cases will not yet end.
The measures come as the UK reports 27,334 new coronavirus cases, but just nine deaths across the country.
The government's COVID-19 dashboard on Monday reported 215 new cases in Lincolnshire, 182 in North East Lincolnshire and 66 in North Lincolnshire.
However, data from the government's science and health leaders showed that while cases were going up, the link between the rise and hospitalisations and deaths was "weakened" – though "not completely broken".
The final stage of the prime minister's COVID-19 roadmap was delayed by a month in June, due to rising case numbers. At the time the government said the move would give every adult in England the chance to get vaccinated.
It meant certain business were still unable to reopen, including nightclubs, while theatres and cinemas were left to struggle with capacity limits.