July 2, 2021 4.28 pm
This story is over 12 months old
First phase of £56m Sleaford enterprise park submitted by council
15 units to be built initially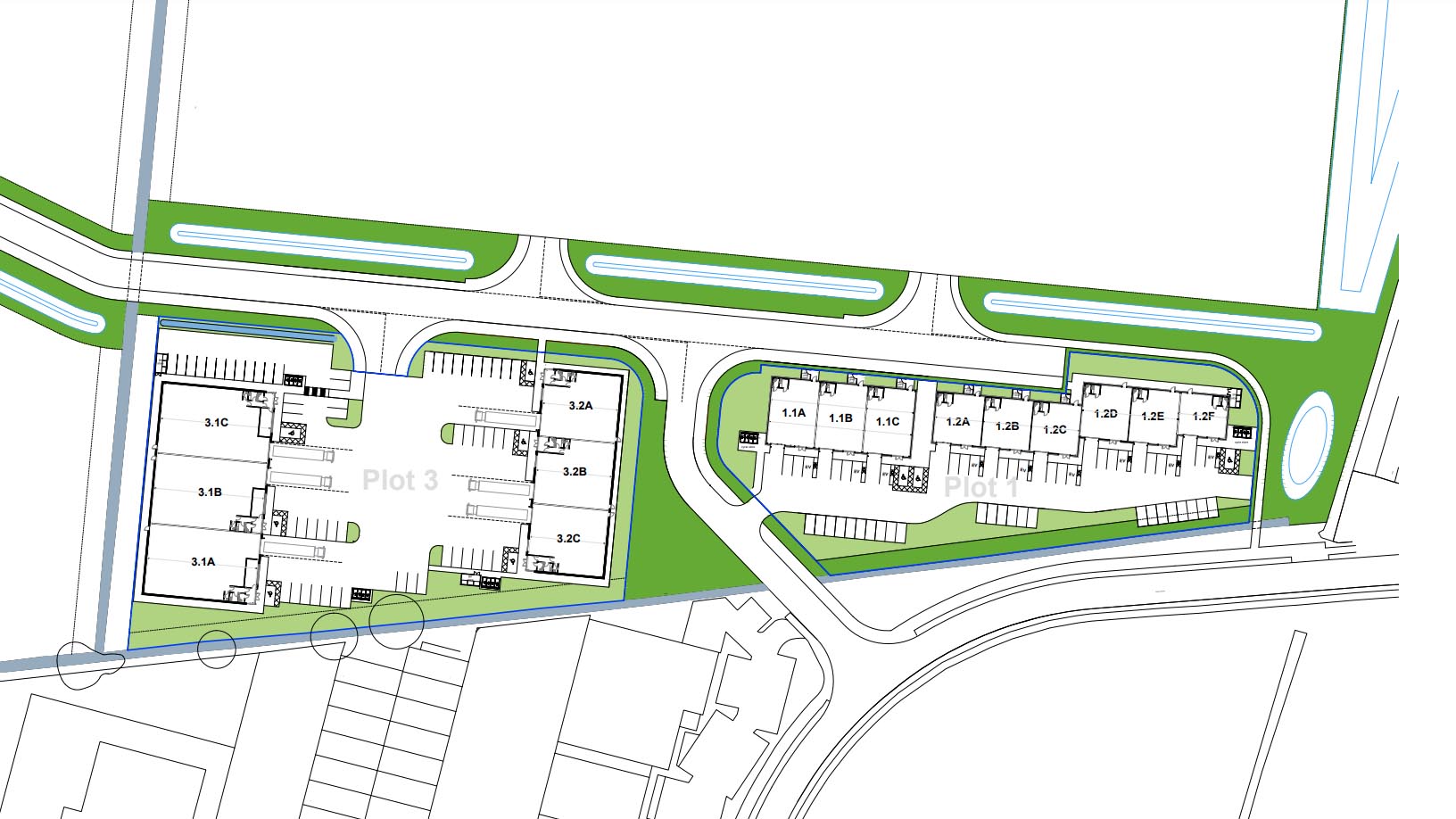 North Kesteven District Council has submitted the first phase of a £56 million enterprise park in Sleaford to its planning department.
When completed, the Sleaford Moor Enterprise Park, planned for 37 acres of land to the north of Pride Parkway, will eventually include 37,245sqm of new buildings along with a raft of new "eco-conscious" measures.
The first phase will see 15 of the units built across two separate plots, with nine on one and six on the other
According to the council, the units will benefit from solar panels, energy efficient insulation and electric vehicle charging stations, while allocated areas for planted native trees and self-watering planting areas, heading and wildflower meadows and provision for wildlife such as bats, birds, hedgehogs and others.
Commenting on the plans, leader of North Kesteven District Council Councillor Richard Wright said he was "pleased" to share the proposals which will cover around 2,367sqm.
"We have already received a substantial amount of interest in Sleaford Moor Enterprise Park which we feel demonstrates two things – that there is demand for new business space in our district because it is a great place to live, work and invest, and that there is a need for developments which build back better," he said.
"We hope that the range of energy-saving and wildlife conscious measures in this first phase of units will not only support our actions on climate together in the district, but ripple out and inspire a greater level of change."
When finished, the council said the park as a whole will bring up to 500 jobs for the local area.
NKDC is currently tendering for a contractor for the initial works on the site including the spine road and delivery of the phase one units.
The authority hopes to complete the build before winter next year.