Plans for 'electric road' to power lorries in North Lincolnshire
An ambitious proposal to decarbonise the road freight industry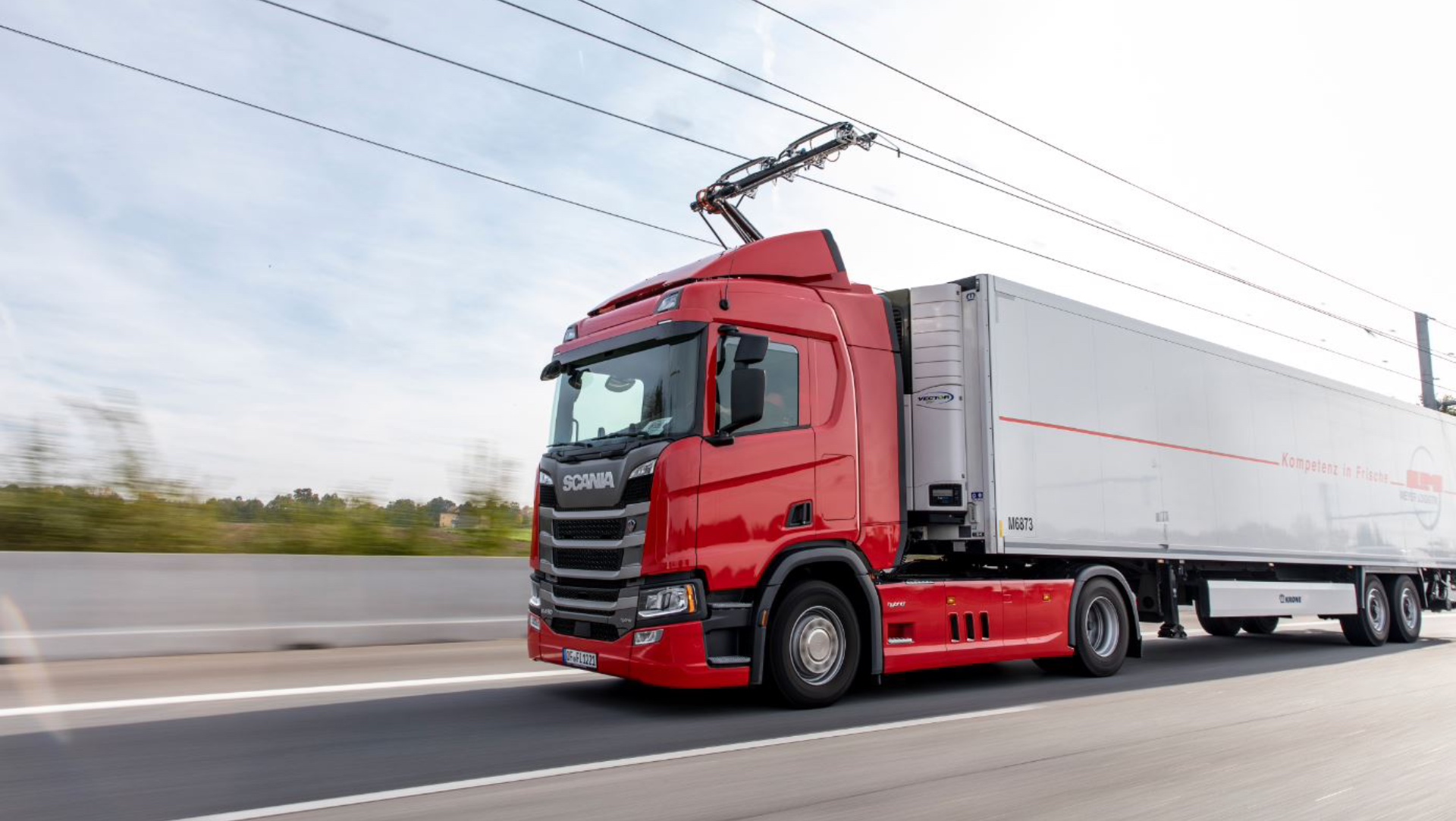 The government has backed plans to draw up a possible electric road system, or e-highway, near Scunthorpe, capable of powering electric lorries.
Some £2 million has been released to design the scheme, which, if approved and funded, would see electric cables installed above a 20km stretch of the M180 near Scunthorpe.
If designs are accepted, the electric trucks could be on the road by 2024, the Department for Transport announced on Tuesday.
It is part of a £20 million series of studies to accelerate the rollout of zero-emission road freight. The trials are funded by the Department for Transport and delivered by Innovate UK.
The 'Electric Road System' feasibility study, led by Costain Ltd with a consortium including Scania and Siemens Mobility, proposes to supply battery-electric trucks with electricity from overhead catenaries via a pantograph (similar to those used by trains and trams), enabling HGVs to charge dynamically.
Transport Secretary Grant Shapps said: "Through our bold and ambitious transport decarbonisation plan, we're leading the way in the transition to zero emission vehicles by becoming the first country in the world to commit to ending the sale of all new fossil-fuelled road vehicles by 2040, subject to consultation.
"From Doncaster to Scotland, by working in partnership with industry, this funding will allow us to better  understand the role of zero emission HGVs while levelling up the industry  and boosting regional economies."
Plans to reduce carbon emissions to net zero in Britain by 2050 will see new diesel and petrol lorries banned by 2040, a pledge that has put pressure on lorry companies to tackle the difficult challenge of decarbonising road freight.
Other studies successful in their funding bids, and competing with the Scunthorpe proposal for final government funding, include hydrogen fuel call trucks and battery electric lorries.