September 22, 2021 5.32 pm
This story is over 7 months old
Browns Pie Shop put up for sale as owner eyes left field career change
"It's been an incredible journey, Browns means everything to me"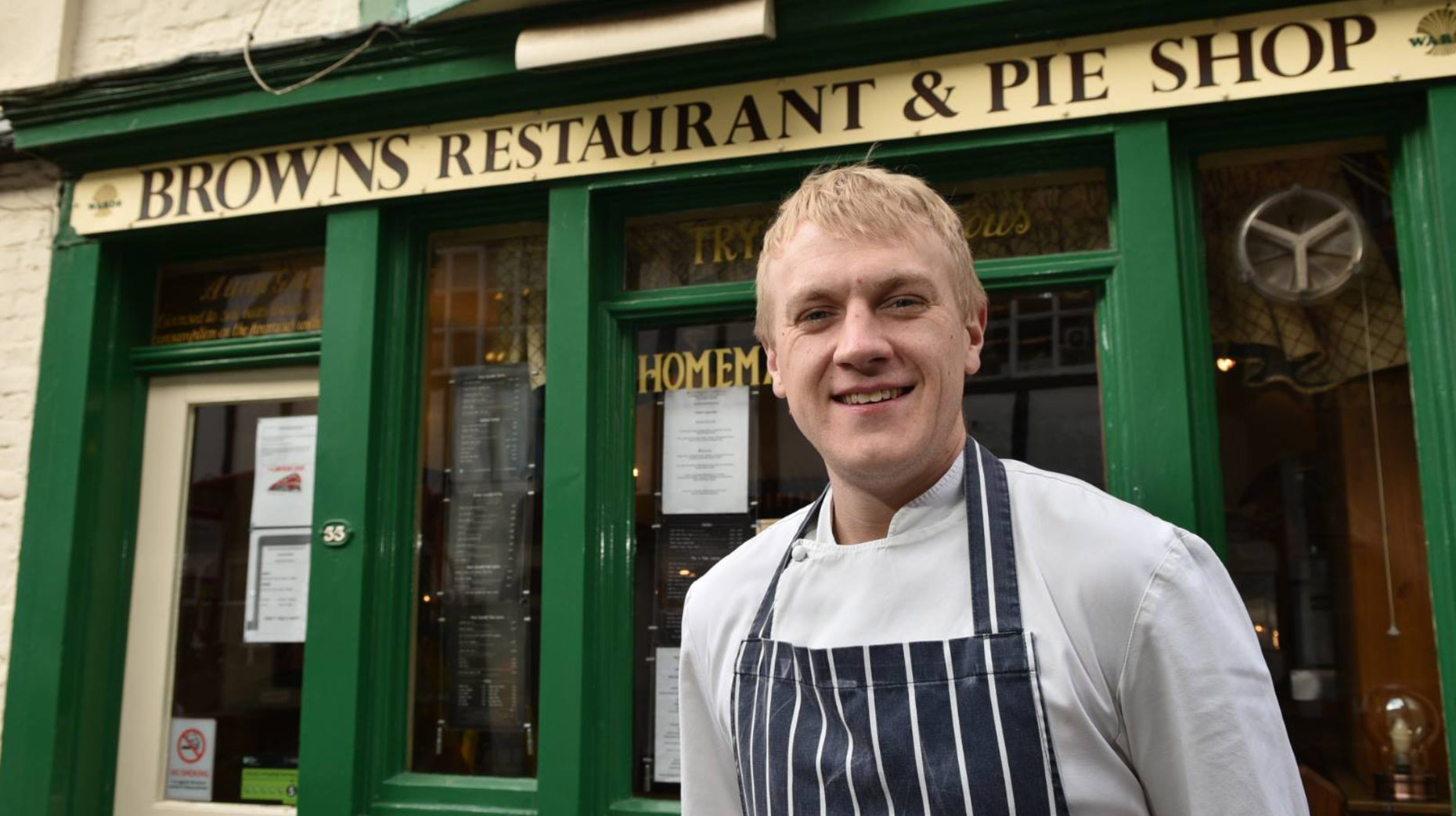 The owner of Browns Pie Shop in Lincoln has put the family-run business up for sale as he plots a completely different career path, which involves living with tribes in the Peruvian jungle.
The business has been somewhat of an institution in the city of Lincoln, serving local residents with delicious pies for 35 years on Steep Hill.
Browns underwent a huge change in 2017, when former owners Allan and Christine Gill sold the business to their son Danny, 34, who started out as a 16-year-old pot washer before eventually becoming chef and owner.
After almost five years of ownership, Danny has decided to sell the business and pursue a recently found passion of his, personal and spiritual development.
As part of his training and courses, Danny will be heading to Peru to live with a tribe, learning all about holistic healing and studying plant medicine.
Danny told The Lincolnite: "Browns Pie Shop means everything to me, it has inspired my whole career and been something I worked so hard on.
"However, for the first time in my life I am actually putting myself first, nonstop work was having an effect on me and I just felt the time was right for a change."
Browns Pie Shop has been listed for sale by Knightsbridge Business Sales Limited, at a guide price of £250,000. You can view the listing here if you are interested in owning a slice of the pie.
The listing calls it an award-winning and highly popular restaurant and takeaway, with a turnover of £660,000 pre-pandemic.
Danny has said he truly hopes the legacy of Browns Pie Shop can live on in Lincoln for years to come, and that he did everything he could to keep the business afloat during lockdown.
"I gave everything to make sure that once lockdown was lifted, there was still a business for people to come to afterwards. It was tiring but I had to do it for the sake of Browns. It was like I was on autopilot mode to save the business.
"It's a great place with huge potential, it's heartbreaking to see what has happened to the amazing hospitality industry in the last 18 months, and I truly hope this place can get a new owner and continue to serve the good people of Lincoln for a long time."
Further discussing his eyebrow-raising career change, Danny said that spiritual development was a "really satisfying" line of work, which allowed him to directly help people.
"I guess I've just changed a lot over the years. I'm growing as a human and actively seeking ways to help others.
"I feel a holistic way of living is the way forward, the lines have been blurred as to what people actually need in the world.
"The last thing the world needs right now is another superstar businessman talking about their success online, what it needs is real help."