September 10, 2021 5.09 pm
COVID vaccine creator calls for jabs to be donated to poorer countries, as weekly cases down 21% in Lincolnshire
Slight decrease in coronavirus deaths too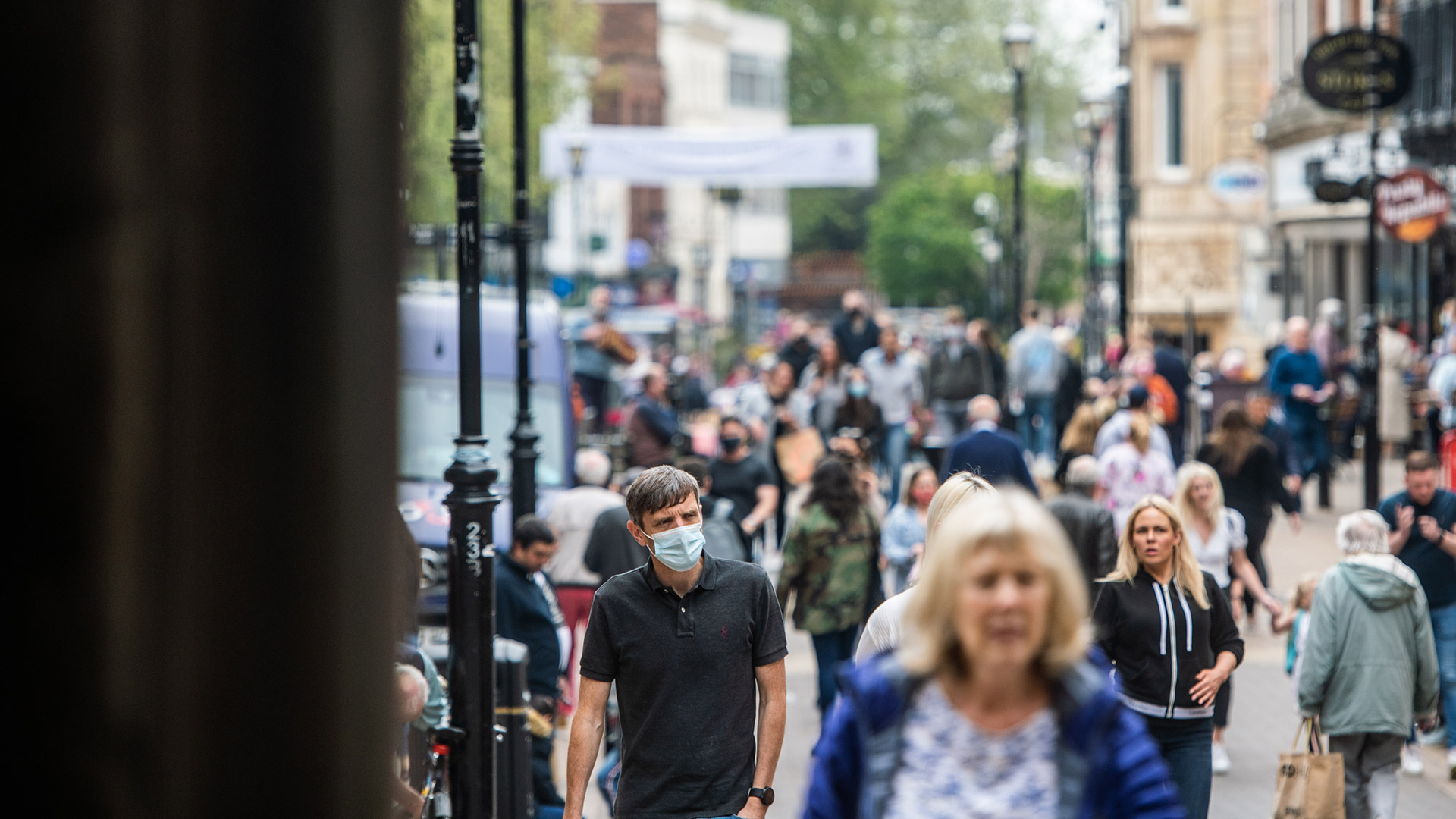 There have been 2,714 cases of coronavirus confirmed so far this week in Greater Lincolnshire, as the COVID vaccine creator called for doses of the jab to be donated to poorer countries.
Government figures on Friday showed 407 new cases in Lincolnshire, 94 in North East Lincolnshire and 93 in North Lincolnshire. The total weekly figure so far is 21% lower than last week's 3,423.
No further deaths of Greater Lincolnshire residents were confirmed in the government figures, leaving the weekly total at 10 compared to 13 for last week.
NHS data, meanwhile, confirmed one further death at a Northern Lincolnshire and Goole NHS Trust facility. The weekly total of seven means one fewer than last week's eight.
Nationally, cases increased by 37,622 to 7,168,806 while deaths rose by 147 to 133,988.
Leading scientists have called for the UK to donate some vaccines to countries where people are still waiting for a first dose.
The scientist who developed the Oxford-AZ vaccine Prof Dame Sarah Gilbert told the BBC that offering a third booster dose to millions of people was "a complex decision".
"More doses are becoming available and we need to focus on getting those doses to countries that really need them," she said.
Elsewhere, the UK's reproduction number has stayed the same since this time last week.
The "R number" is currently between 0.9 and 1.1, which means means that for every 10 people infected, they will infect between 9 and 11 other people on average.
The latest data from the Office for National Statistics shows that one in 70 people in England had COVID-19 in the week ending September 3.
The ONS' latest analysis shows "uncertain" trends for most regions, but the North East saw a hike in numbers.
Meanwhile, those aged two to School Year 11 saw an increase, while 25-34-year-olds and 50-69-year-olds saw decreases in the number of cases.
---
Coronavirus data for Greater Lincolnshire on Friday, September 10
103,727 cases (up 594)
68,128 in Lincolnshire (up 407)
16,127 in North Lincolnshire (up 93)
19,472 in North East Lincolnshire (up 94)
2,295 deaths (no change)
1,680 from Lincolnshire (no change)
314 from North Lincolnshire (no change)
301 from North East Lincolnshire (no change)
of which 1,378 hospital deaths (up one)
847 at United Lincolnshire Hospitals Trust (no change)
44 at Lincolnshire Community Health Service hospitals (no change)
1 at Lincolnshire Partnership Foundation Trust (no change)
486 in Northern Lincolnshire (NLAG) (up one)
7,168,806 UK cases, 133,988 deaths
DATA SOURCE — FIGURES CORRECT AT THE TIME OF THE LATEST UPDATE. POSTCODE DATA INCLUDES DEATHS NOT IN HEALTHCARE FACILITIES OR IN HOSPITALS OUTSIDE AUTHORITY BOUNDARIES.