September 6, 2021 12.20 pm
Trim and a pint, please! Barbers move into historic Lincoln pub
A unique way to welcome customers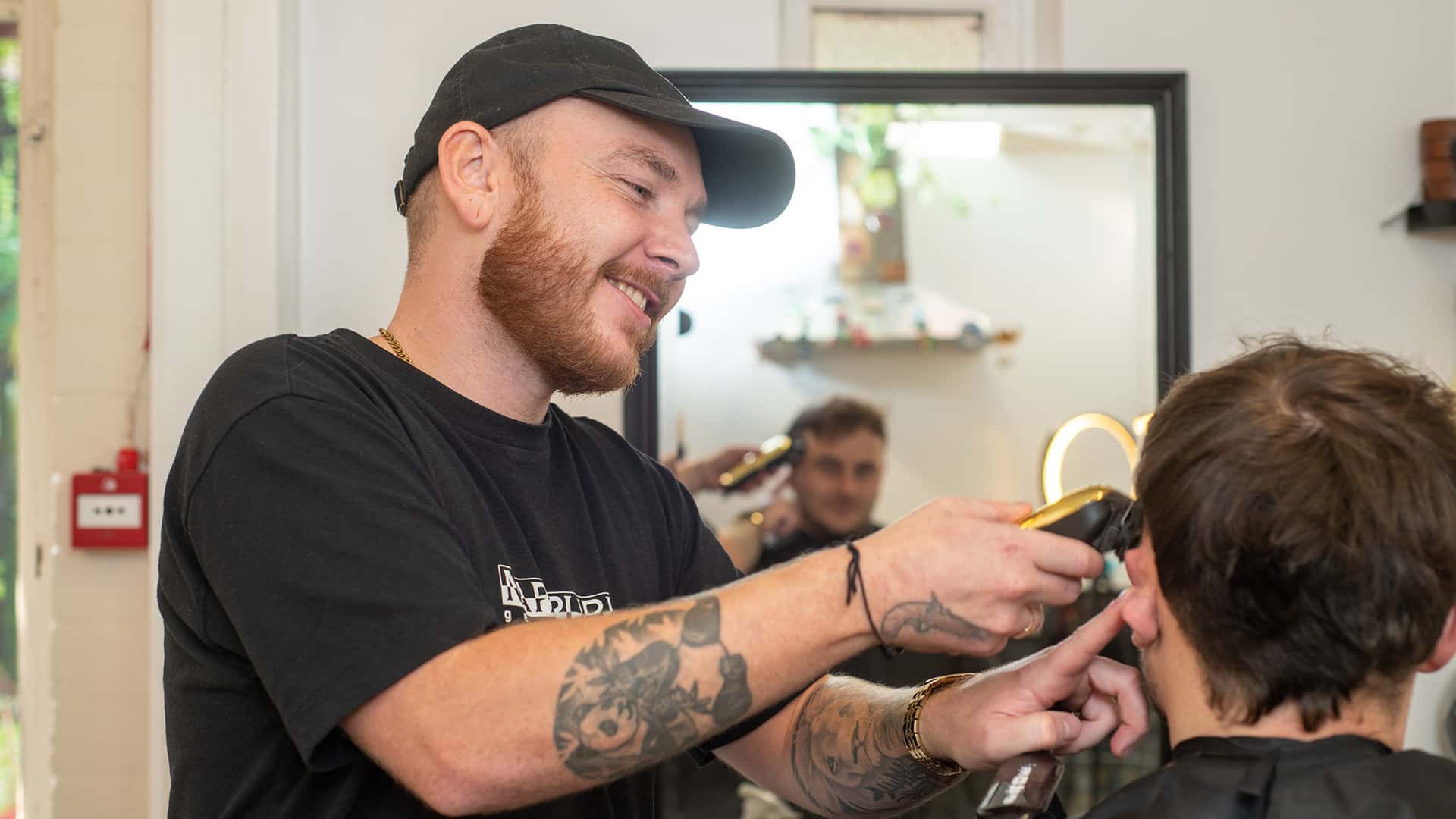 A pub on Lincoln High Street has merged the two worlds of drinking and hairdressing by opening a barber shop inside the venue.
The Treaty of Commerce is one of the oldest pubs in Lincoln, and landlord Iain Jubbs, who has owned the pub for five years, wanted to come up with a creative way to stand out from the rest.
After talking to local hairdresser Monty Aerstall, 27, he decided to come up with the quirky idea of opening a barbers inside his pub.
Situated at the back of the pub by the beer garden, Monty's Barbers in the Bar launched on Monday, August 30 and appears to already be going down well with customers.
"It's the best of both worlds," Iain told The Lincolnite. "Monty's regulars come to the pub for the first time and stay for the drinks, while my regulars now get to have their haircut while they are here rather than planning elsewhere.
"Most pubs do food for extra income alongside the drink, but I decided to think outside the box like I always have done."
The haircuts will cost £15 and you get a free pint thrown in as well, making a more sociable atmosphere when coming in for a trim.
Offering professional haircuts inside a pub is definitely a first for Lincoln, and the 19th century pub is hoping to welcome some new faces as well as catering for regular customers and offering a new service for them.
It is an innovative idea that came after the pub was forced to close due to the coronavirus pandemic and subsequent lockdowns, but Iain said that business was better than ever once the Treaty could reopen for outdoor service on April 12.
Monty, who has been a hairdresser for 10 years, said: "I wanted to go self-employed and after a few conversations with Iain over some drinks, we decided to just go for it.
"I think it's got plenty of potential and I'm really looking forward to seeing what's to come."
Monty's Barbers in the Bar will be open six days a week, from 11am to 6pm Monday to Friday and 10-6pm on Saturdays, with a day off on Sundays.