Man injured in car arson attack in uphill Lincoln
A man was treated for burns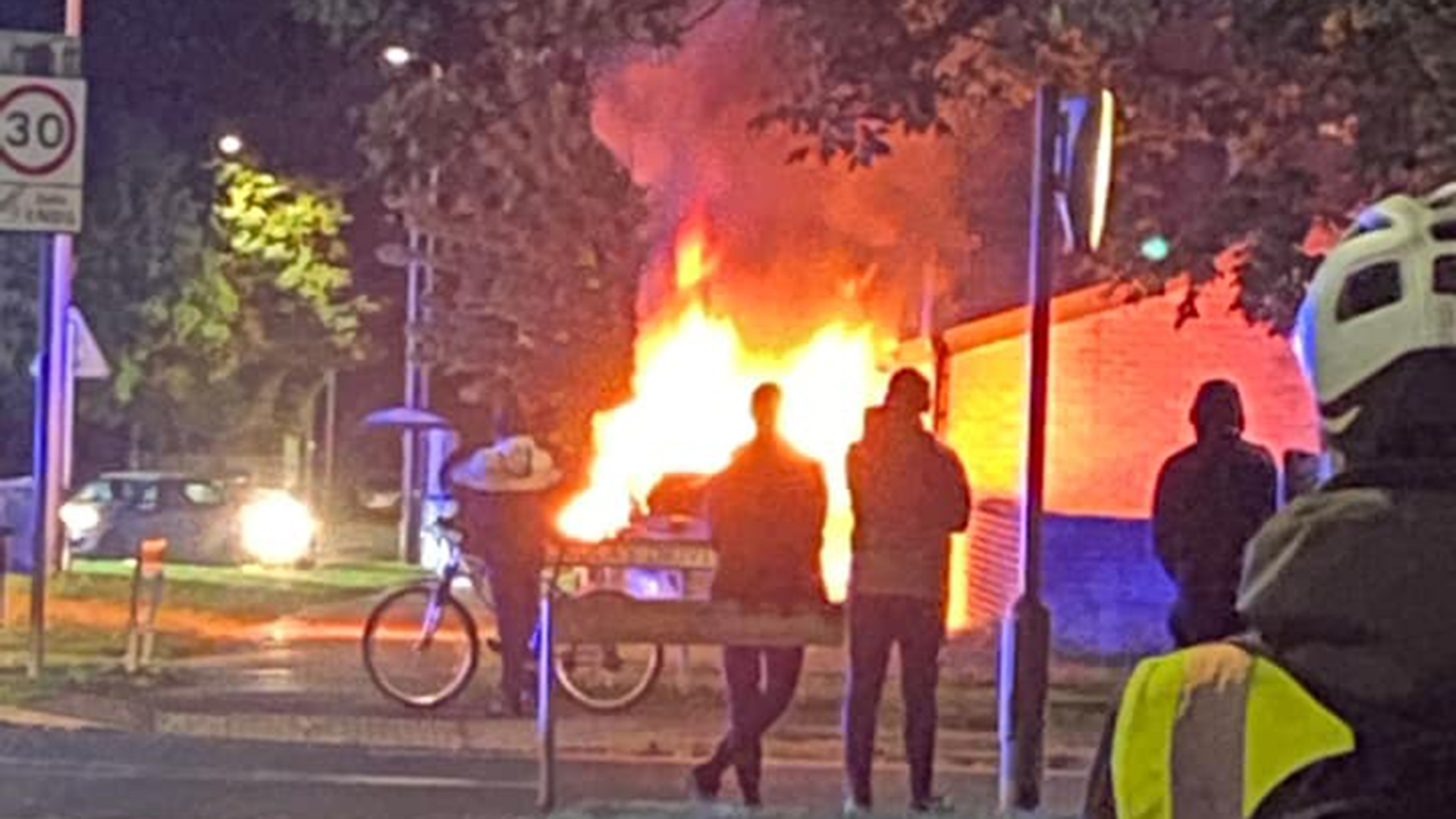 A man has suffered burns in what fire crews believed to be a deliberate car fire in Lincoln.
Severe damage was caused to the passenger compartment of a Vauxhall Corsa, and minor damage to a nearby bungalow on Outer Circle Drive at 8.11pm on Tuesday, October 12.
Firefighters from Lincoln North attended the blaze and helped a male evacuate the engulfed Corsa, as well as treating him for burns and extinguishing the fire with two hose reels.
People in the area reported hearing loud bangs, possibly caused by the tyres of the vehicle bursting due to the heat.
Lincolnshire Fire & Rescue believe that the fire was started deliberately, and The Lincolnite has contacted Lincolnshire Police for a statement about the incident.