November 30, 2021 10.56 am
I spy! Lincoln monument gets hilarious googly eyed treatment
I'm watching you, always watching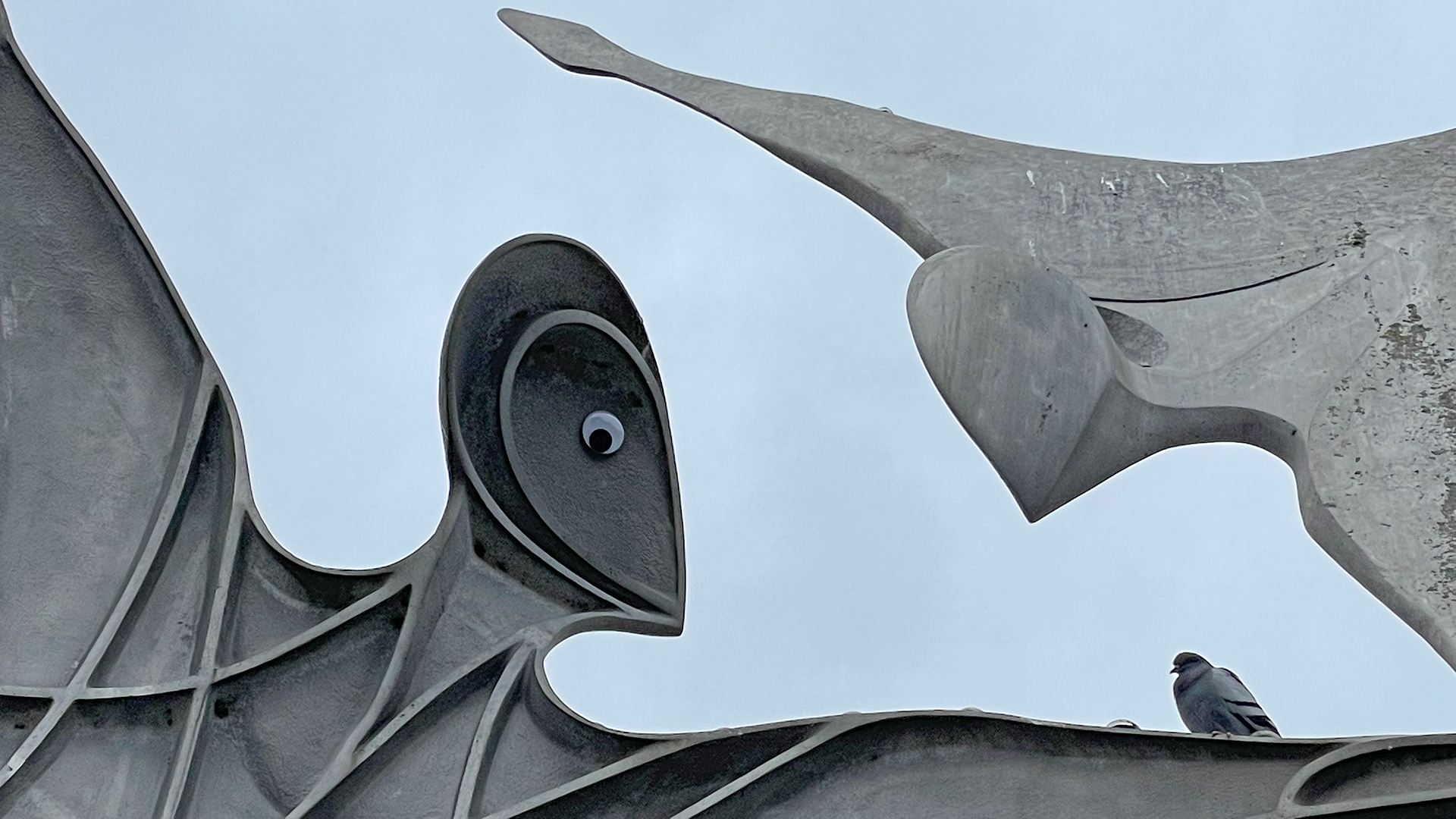 Something rather amusing has been spotted in Lincoln city centre, and it's definitely something worth keeping an eye out for!
The Empowerment monument outside Waterside Shopping Centre and Lincoln Central Market has been tagged with some googly eyes by a secret prankster.
The monument, designed by Stephen Broadbent and unveiled in February 2002, stands over the River Witham, and its new addition means the bed of water now has a brand new lookout!
The identity of the person responsible is unknown, but whoever they are they are either a parkour expert, a very good balancer, or both. Either way, it has certainly raised a chuckle amongst those who have spotted it so far.
Empowerment stands at 16 metres tall, meaning it is one of the largest sculpture in Lincolnshire, and is a nod to Lincoln's industrial heritage, with the design being inspired by the shape of turbine blades.