November 8, 2021 3.59 pm
This story is over 24 months old
The Lincolnite tries: Potato milk at Coffee Aroma
A truly unique milk alternative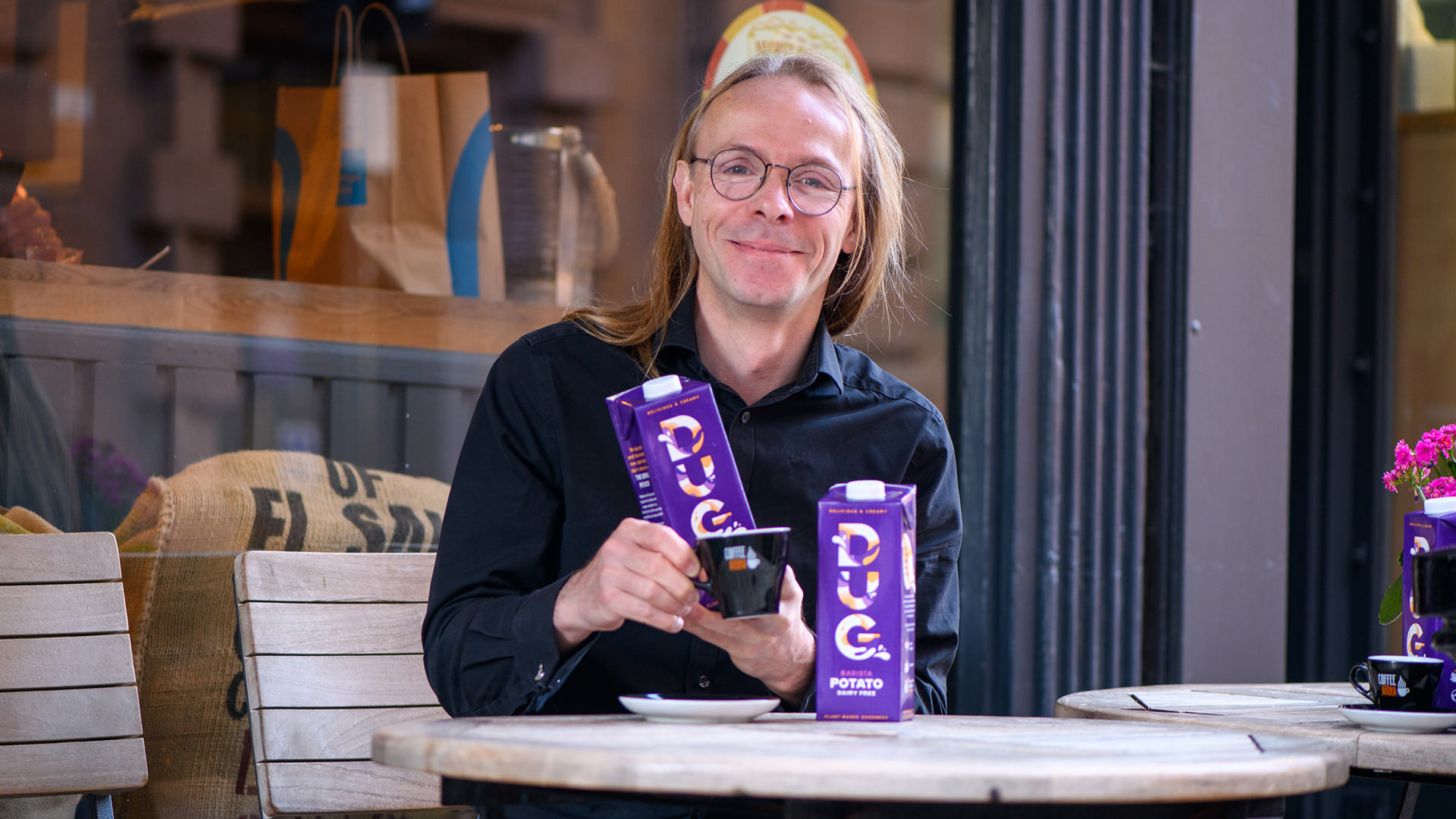 A popular cafe in Lincoln has found a new vegan alternative to milk that is sustainable and eco-friendly.
The name was enough to draw us in, so The Lincolnite went to try out potato milk at Coffee Aroma.
Potato milk is a product from Swedish company Dug Drinks, who say it is a potato-based drink that is far more sustainable than other plant-based alternatives on the market.
The drink has a low climate footprint, is vegan friendly and free from lactose, milk, soy, gluten and nuts.
Coffee Aroma on Guildhall Street just off Lincoln High Street introduced potato milk on November 4, and owner Andrew Carnell said it has proven a big hit so far.
He told The Lincolnite: "People who often come to us and use milk alternatives in their drinks have said they prefer it to the likes of almond and soy milk.
"It is far more sustainable than the likes of almond milk which uses 372 litres of water for every one litre of almond milk consumed, as well as being sourced mainly from halfway across the world."
Potato milk contains pea proteins and rapeseed oil, and due to it being a sustainable crop which can be rotated, fewer pesticides are used, which makes it more environmentally friendly.
With this in mind, we felt obliged to try out potato milk in a variety of forms. So, we had it steamed on its own, and then with a hot chocolate and a regular coffee.
The verdict? It was actually very very tasty. You can definitely taste the difference, but it isn't something that is unappealing at all, it might well be a favourite of all milk alternatives.
For those of you who may have doubts, Andrew wanted to reassure customers that Coffee Aroma will still be serving whole milk and a host of other alternatives.
"Whole milk won't be going away, we just wanted to offer as many alternatives as we could for a more eco-friendly way to drink and to offer more choice for our customers", he said.
Coffee Aroma has, like many other businesses through lockdown, struggled with the impact of COVID-19 and has introduced new measures to keep its customers safe, as well as maintaining an eco-friendly ethos.
The cafe operates a traffic light system at the door, which can be controlled from behind the bar to notify customers when it is okay and clear to come into the shop and order a drink.
There is seating available indoors and outdoors for dine-in, and you can also take away your drinks if you are in a rush.
The cafe is open from 9.30am to 5pm Monday to Friday, 9.30am to 6pm on Saturdays and 10am to 4pm on Sundays.
Andrew is currently recruiting for full and part time barista jobs at Coffee Aroma, if you are interested then visit their Facebook page to get in touch.