Lincoln College Awards celebrate students' success
A wonderful night recognising educational achievement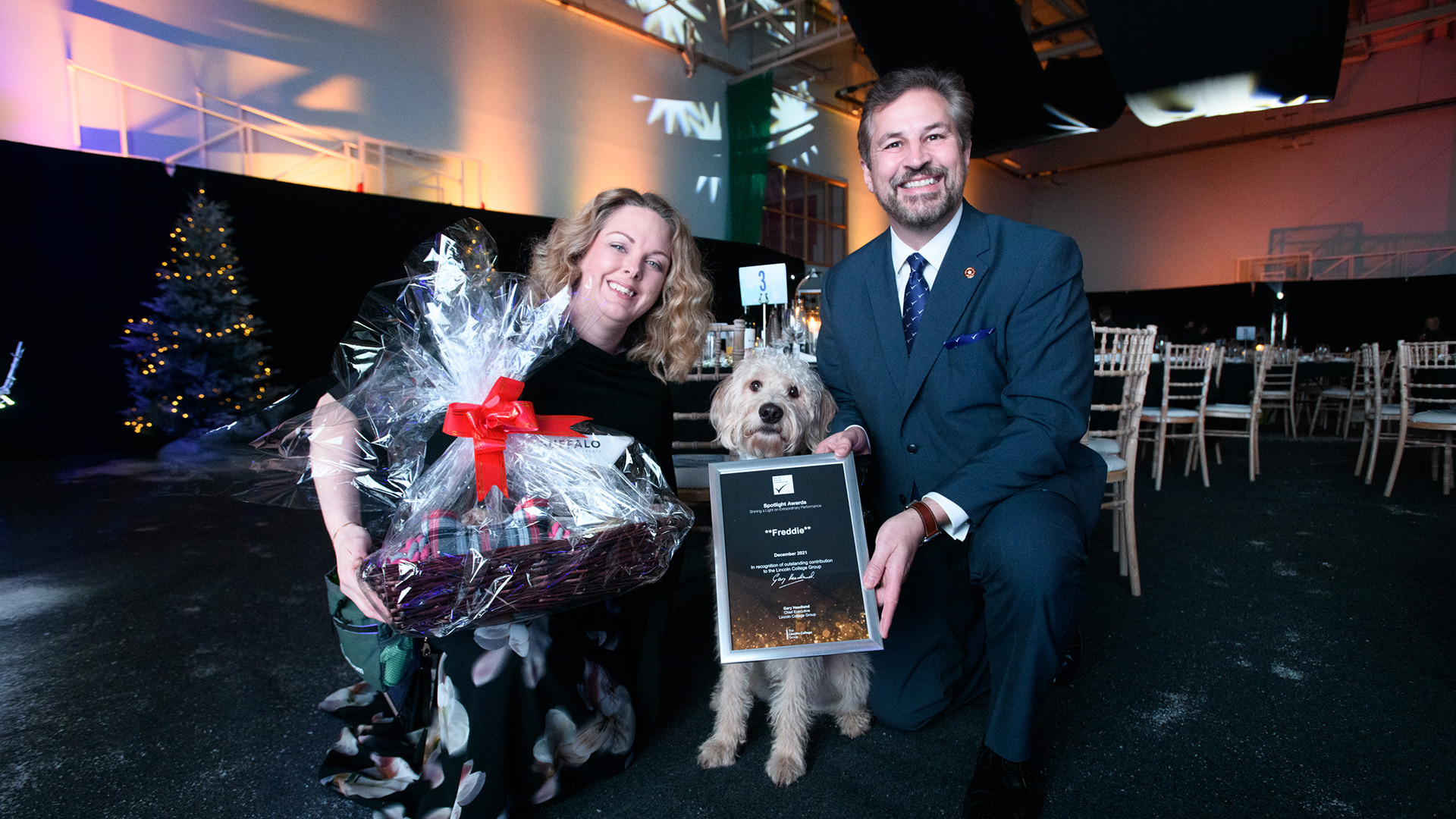 The Lincoln College Group held its annual awards, celebrating the achievements and success of its students in the past year.
The ceremony on December 2 was held at the Monks Road campus, with hundreds of students, staff and stakeholders enjoying a three-course meal and entertainment from the Performing Arts students.
Thirty student success and determination stories were celebrated on the night, with Lincolnshire Police Chief Constable Chris Haward being the guest of honour at the ceremony.
Mark Locking, the Managing Director for Education and Training Delivery at Lincoln College Group handed out the awards.
Full list of winners:
Performing Arts and Creative Arts category – Jack Shaw
Construction Apprentice Award – Paulius Rafanavicius

 

Construction Student Award – Oscar McLaren
A-Levels and Access to HE Award – Tye Kirk
Care College Student Award – Chris Charumbira
Care Services Apprentice Award – Rachel Kelman
Care Services Student Award – Sophie Blackburn
Business and Education Apprentice Award – Gillian Macias
Business and Education Student Award – Shane Dale
English and Maths award – Andrew Thursby
Hair and Beauty Student award – Gemma Cotterill
Hair and Beauty Apprentice of the year – Lucy Sprigg
Engineering and Technology Student Award – Georgia Davey
Engineering and Technology Apprentice Award – Osvaldas Milasius
Sport, Public Service or Animal Care Performance Award – Charlotte Johnson
Commitment to Sport, Public Services or Animal Care Award – Kyle Storer
Award for Community Education and ESOL – Toni Kime
Service Sector Student Award – Jack Fairweather
Service Sector Apprentice Award – Rhiannon Gillings
Philip Dawson Foundation Learning Award – Ellie Kennedy

 

Made in Gainsborough Apprentice Award – Philip Brackenbridge
Air and Defence Student Award – Faith Stephens
Policing College awards – Lochlan Chamberlain and Dominic Capewell
Richard Arbon Award for Overcoming Adversity – Daisy Hackney
Most Improved Student Award Ben Craig
Apprentice of the Year – Rachel Kelman
16-to-18-year-old Student of the Year Award – Shane Dale
Over 19 Student of the Year Award – Andrew Thursby
KryptoKloud Award for Digital Learner if the Year – Megan Thompson
Entrepreneurial Achievement Award – Kerry Gabbitas