December 28, 2021 11.30 am
Top 10 photos sent in by The Lincolnite readers in 2021
The Lincolnite's photographer selects his favourites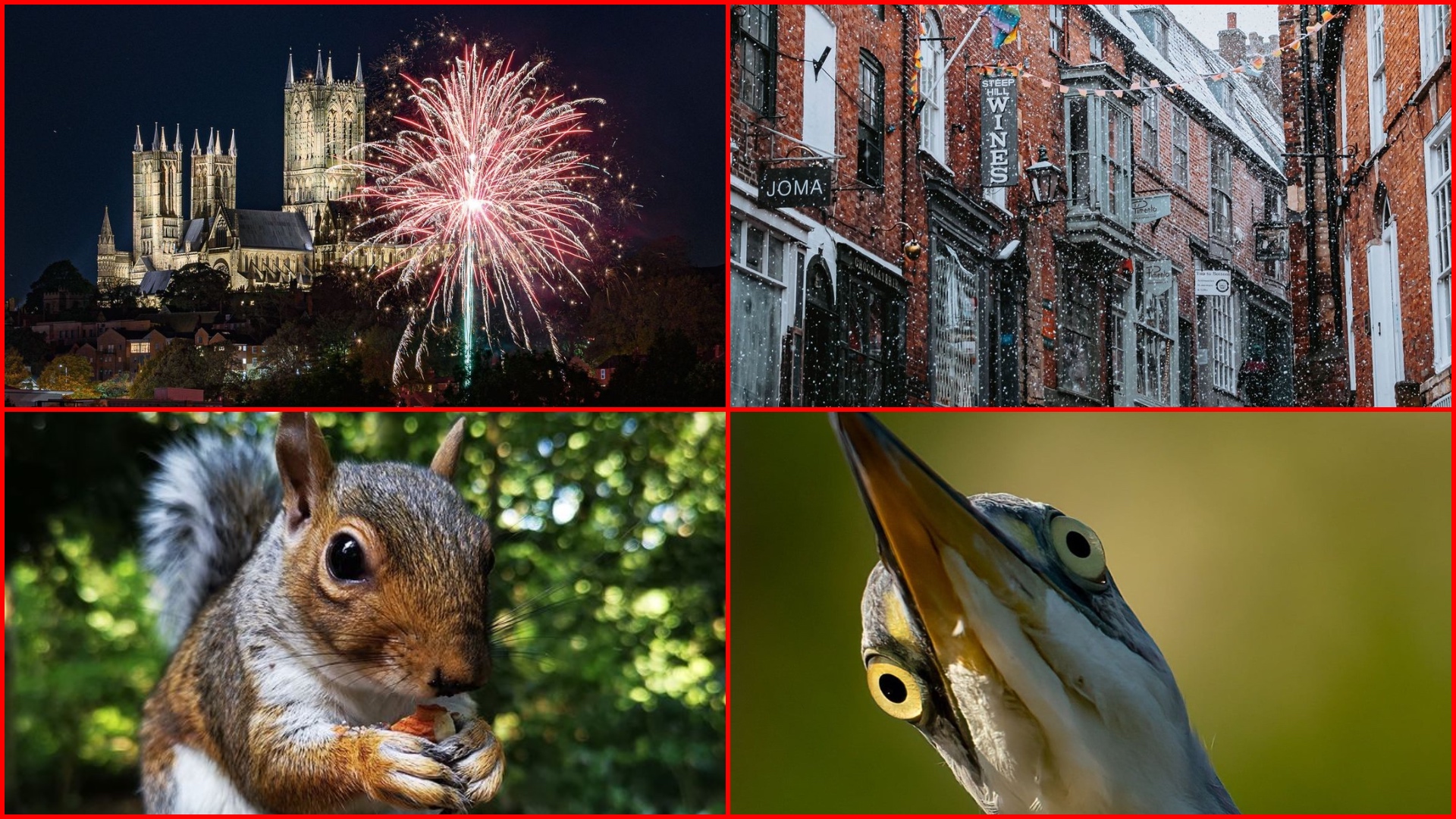 Each year, we ask photographer Steve Smailes to select his favourite shots captured on camera by you the readers from our wonderful county of Lincolnshire.
Whether it be candid wildlife moments, stunning sceneries or vibrant views of Lincolnshire, there are so many beautiful landscapes to admire.
Here are the top 10 reader-submitted photographs of 2021, as selected by The Lincolnite's photographer Steve Smailes from our Instagram page.
Submit your photos using this form. Follow The Lincolnite on Instagram on @LoveLincolnite. You can see more of Steve's work over on his Instagram or website.
---
Dave Newman
Wildlife photography has always fascinated me. The patience required is admirable and this is a great action shot.
---
Steve Percival
Capturing fireworks is difficult to time and expose correctly. Framing it with a background at the right height is even harder. Well done!
---
Marek Pawlowski
What a crazy shot! Marek must have been really close to this squirrel for this as a guess it's some kind of wide angle and a shallow depth of field. From the reflection in the eyes and the lighting on the squirrel maybe some flash as well? No idea how that has been done but well done!
---
Andrew Scott
This is a really enchanting scene with some lovely colours. It makes me want to go for a walk there again.
---
Dave Newman
The reflections really make this snap sing. A lovely shot of a cute duckling.
---
Calvin Taylor
Getting wildlife to look directly at the camera like this is great timing. Also I love the yellow colours from the field.
---
Jason Grove
This image of a Nuthatch is well framed and the depth of the shot with the branches in the background really adds to the drama. Lovely.
---
Paul Morrison
This spectacular drone shot is from an angle I've not seen before. Higher than most drone shots and with a lovely wide lens. I'm a big fan of wide angles! Stunning!
---
Hannah White
Steep Hill looks great in all weather but this snowy shot is a lovely wintry scene.
---
Dave Newman
This unique angle is a great image that fills the frame in a really interesting way. The beady eyes of the Heron draw your attention and the angle of the beak gives a weird perspective. I'd love to know what angle you were at for this!
---