December 13, 2021 10.20 am
Work from home begins as Government sets new booster jab targets in Omicron "emergency"
Weekly cases rise, but deaths halve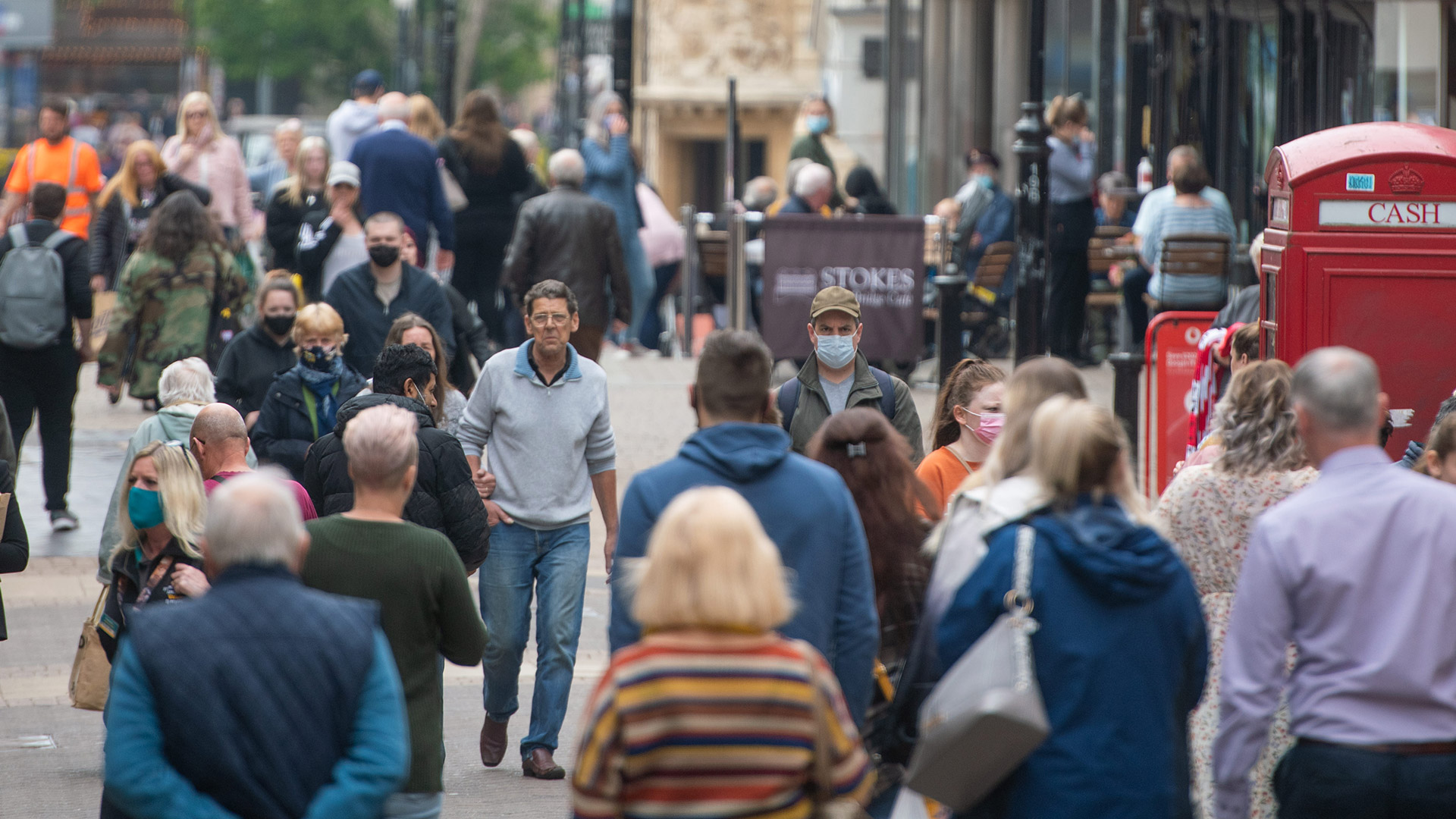 Employees across the nation are moving back into their home offices under new COVID regulations as Prime Minister Boris Johnson announces new target for booster jabs.
However, as cases increased across Greater Lincolnshire last week, the number of deaths from COVID-19 halved.
The the weekly total for the region was 5,732 cases – up 11% from last week's 5,088.
However, there were 11 deaths compared to 21 last week and nine hospital deaths were recorded, down from 20.
The latest COVID stats for Greater Lincolnshire since Wednesday are:
3,267 new cases of coronavirus with 2,382 in Lincolnshire, 459 in North East Lincolnshire and 426 in North Lincolnshire.
Four further deaths were recorded in the government figures including two Lincolnshire and two North East Lincolnshire resident
Two further hospital deaths were recorded in the latest NHS figures including two patients at Northern Lincolnshire and Goole Hospital Trust. Hospital deaths, however, are not updated over the weekend so figures only go up to Friday.
United Lincolnshire Hospitals Trust currently has 37 COVID-positive inpatients
It comes as home COVID testing kits ran out on the government's website on Monday morning with a message on gov.uk stating: "Sorry, there are no more home tests available right now."
Prime Minister Boris Johnson said in a pre-recorded statement on Sunday night there was a "tidal wave" of Omicron coming to the UK and announced a new target for booster jabs.
He said he wanted all adults to have been given their booster jabs by the end of December.
Following the announcement the NHS site repeatedly crashed as thousands of people tried to book their Covid booster jab.
The PM's announcement came as the UK's Covid alert level was raised from three to four due to the spread of Omicron.
Mr Johnson said: "I'm afraid we're now facing an emergency in our battle with the new variant Omicron.
"It is now clear that two doses of the vaccine are simply not enough to give the level of protection we all need. But the good news is that our scientists are confident that with a third dose, a booster dose, we can all bring our level of protection back up."
"At this point our scientists cannot say that Omicron is less severe," he said.
"And even if that proved to be true, we already know it is so much more transmissible that a wave of Omicron through a population that was not boosted would risk a level of hospitalisation that could overwhelm our NHS and lead sadly to very many deaths."
Online bookings are now available for all those in their 30s and above.
The national booking service will then open up to everyone aged 18 and over from Wednesday this week.
The NHS is prioritising bookings for boosters and is urging people to book a slot to guarantee their vital jab.
The government last week announced that it was moving in to Plan B in its response to Omicron and from today (Monday) people are being to asked to "work from home" if they can.
On Wednesday, MPs will vote on whether NHS Covid Passes, or recent negative lateral flow tests, will be needed to enter venues including nightclubs and other crowded venues.
---
Coronavirus data for Greater Lincolnshire on Sunday, December 12
167,280 (up 3,267)
112,265 in Lincolnshire (up 2,382)
26,712 in North Lincolnshire (up 426)
28,303 in North East Lincolnshire (up 459)
2,528 deaths (up four)
1,848 from Lincolnshire (up two)
341 from North Lincolnshire (no change)
339 from North East Lincolnshire (up two)
of which 1,514 hospital deaths (up two)
933 at United Lincolnshire Hospitals Trust (no change)
45 at Lincolnshire Community Health Service hospitals (no change)
1 at Lincolnshire Partnership Foundation Trust (no change)
535 in Northern Lincolnshire (NLAG) (up two)
DATA SOURCE — FIGURES CORRECT AT THE TIME OF THE LATEST UPDATE. POSTCODE DATA INCLUDES DEATHS NOT IN HEALTHCARE FACILITIES OR IN HOSPITALS OUTSIDE AUTHORITY BOUNDARIES.