January 6, 2022 9.18 am
This story is over 22 months old
Mixed reaction as Lincoln couple appear on Kirstie and Phil's Love It or List It
Warning – contains some spoilers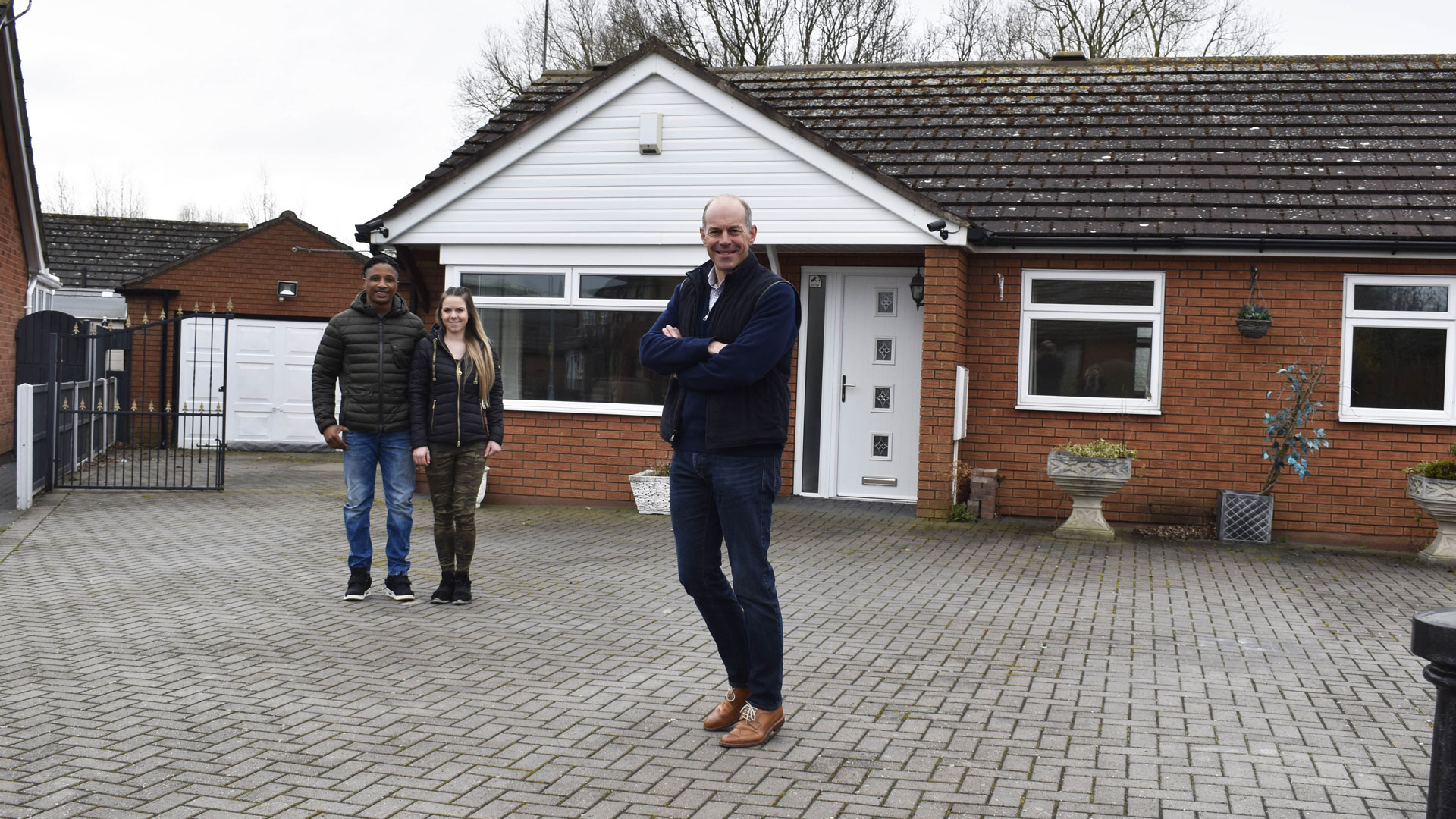 A Lincoln couple who debated over their two bedroom bungalow for five years finally made a decision on the property in Kirstie and Phil's Love It or List It, with a mixed reaction on social media.
Episode four of the Channel 4 programme, which is now in its seventh series, focused on South Africa-born Eric Kasi and his local Lincoln wife Carly. We recapped the episode, and looked at the reaction of viewers, but please be warned this does contain some spoilers.
The show usually sees Phil Spencer and Kirstie Allsopp go head-to-head as they battle it out to convince homeowners to either sell their home or refurbish it, but in which direction would they persuade the Lincoln couple? Some viewers praised the work done to the bungalow, whilst others were less than complimentary saying the episode was "predictable" and that the couple were never going to move.
Eric initially doesn't like much about the property while Carly, who bought the bungalow in 2015 loves it and being near to her family in her home city.
The couple, who first met around 11 years ago, had a new baby not long ago, and with Eric's two teenage boys often staying over, space is limited. They need to either extend the property or move, but the latter is an option Carly was reluctant about from the start as she has lived on the same street for her whole life.
Kirstie shows them plans and discusses the option of an extension or loft conversion whilst keeping within the couple's £50,000 budget. The other option, which Phil is trying to push for, is a move with a budget of around £250,000 and he shows them three homes between three to five miles away from where they currently live.
After knocking down the garage and using some of the big garden to extend the kitchen, the Eric and Carly ultimately decide to 'Love It' and stay put. Phil is gobsmacked by what the couple achieved saying it is "seriously good".
Although they went over budget and spent £70,000, the extension add an estimated £95,000 to the value of the house, so it could be deemed as a success, but what did the viewers think?
Great episode tonight. I'm definitely in the list it camp on this one, but a good job on partially finished refurbishment. Learnt a lot from both, again! #LIOLI

— dittonsguy (@markindittons) January 5, 2022
https://twitter.com/FlopsyPickle/status/1478833742164672517
https://twitter.com/MisaWilliam/status/1478833315931168772
https://twitter.com/AndrewBooton/status/1478832954306666496
Phil is so positive, lovely fella, great programme tonight Xx ❤ #LIOLI

— Sally Price (@SallyPrice4) January 5, 2022
https://twitter.com/lizziegolucky/status/1478831732958900233
No way that's on budget, the sky light is lovely. #LIOLI

— Michaela Williams (@MisaWilliam) January 5, 2022
https://twitter.com/Hartjohart/status/1478830931435827204
https://twitter.com/Sam_Northampton/status/1478830766729609233
https://twitter.com/ThatoD01/status/1478826919382687749
https://twitter.com/SheldonB14/status/1478826512107327496
She's never moving, she wants to be close to her family #LIOLI

— Lizziebeth (@lizziegolucky) January 5, 2022
Kitchen upstairs…. dining room for visitors downstairs….what genius decided that was a good idea??? #lioli

— Olivia King (@chuckles33) January 5, 2022
What's the point of this programme? No one ever wants to list it.

— peter mcdonald (@petermcd391) January 5, 2022