January 19, 2022 10.15 am
'The look of relief': 300kg White Lion gets world's most dangerous manicure at Lincolnshire Wildlife Park
Sedated with an 'impossible' dart shot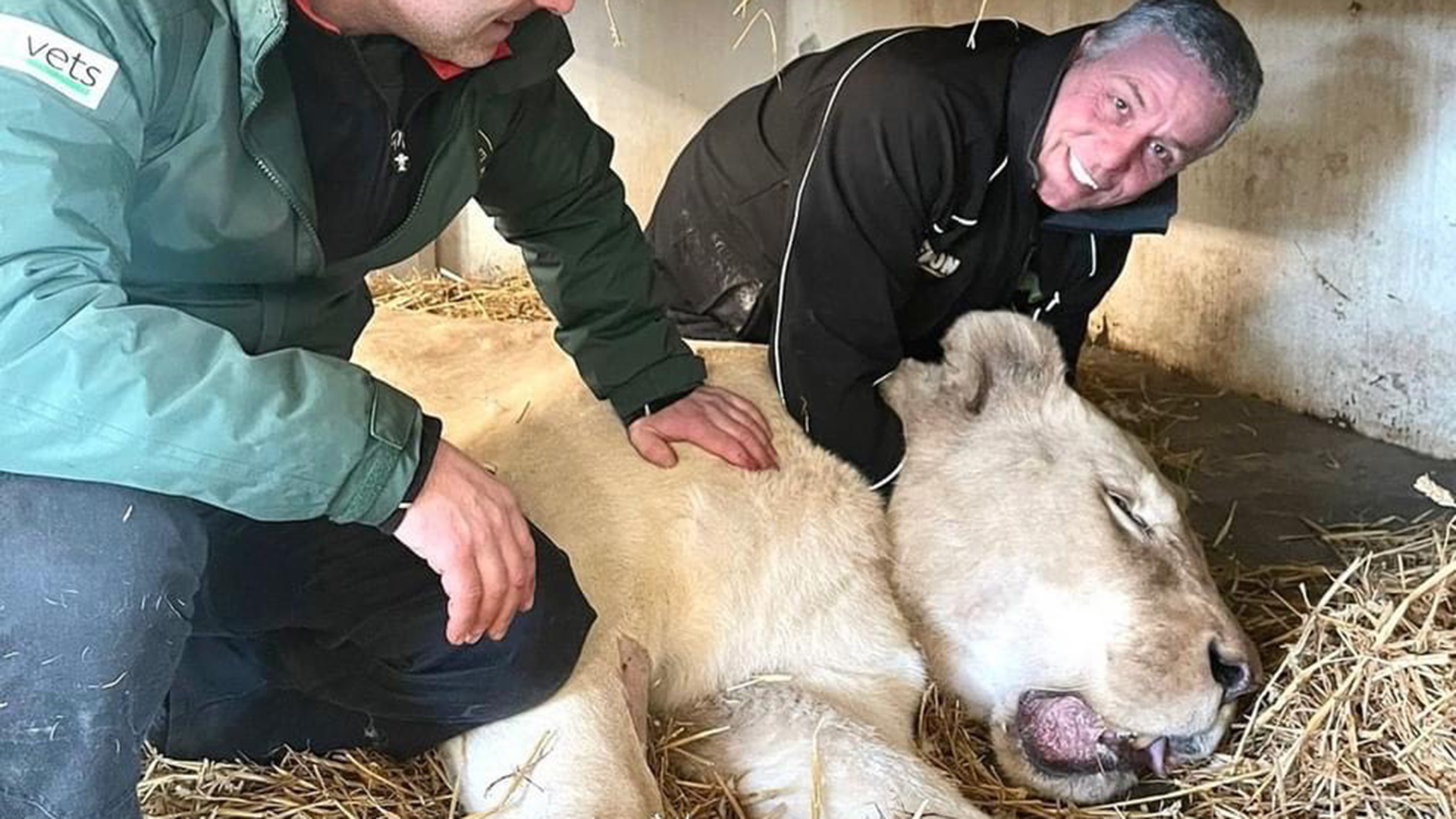 Staff at Lincolnshire Wildlife Park were quick to act on a concern for one of their huge White Lions, managing to remove an in-growing claw while also completing a full health check.
Pascha the White Lion weighs an incredible 300kg, and after an in-growing claw was discovered by Lincolnshire Wildlife Park staff, the team decided he needed treatment.
He is one of two White Lions at Lincolnshire Wildlife Park, arriving in November 2019 along with his brother Uganda.
Pascha was sedated with a dart shot that "nobody thought was possible" according to founder of the park Steve Nichols, allowing for their team of vets and staff to work on removing the claw.
The claw was swiftly taken off his paw and, after a full health check, he was given the all clear after a nervous wait.
Steve Nichols said of the treatment: "That look of relief on our faces only comes after everything has gone well.
"Many thanks to the team, Ian Bates one of our amazing vets, staff members, Andy and Jess who made the procedure seamless; with a special thanks to my son Liam who managed to sedate Pascha with a dart shot no one thought was possible. Now for a cup of tea!"
Both Pascha and Uganda will now wait for their custom built enclosure to be completed this year, as the park seeks to protect two of its much-loved creatures.
In 2018, there were just 11 White Lions recorded in the world, due to trophy hunting being rife in their natural habitat of South Africa.
On the Lincolnshire Wildlife Park website, it says of the lions: "It is only with the help of protected reserves and wildlife sanctuaries, that this species are able to still be seen today.
"We feel absolutely overwhelmed that we are able to offer them a haven, and show these beautiful creatures to our visitors."