Couple create new 'Corona Wood' in Lincoln
Eco-conscious duo took inspiration from COVID-19 pandemic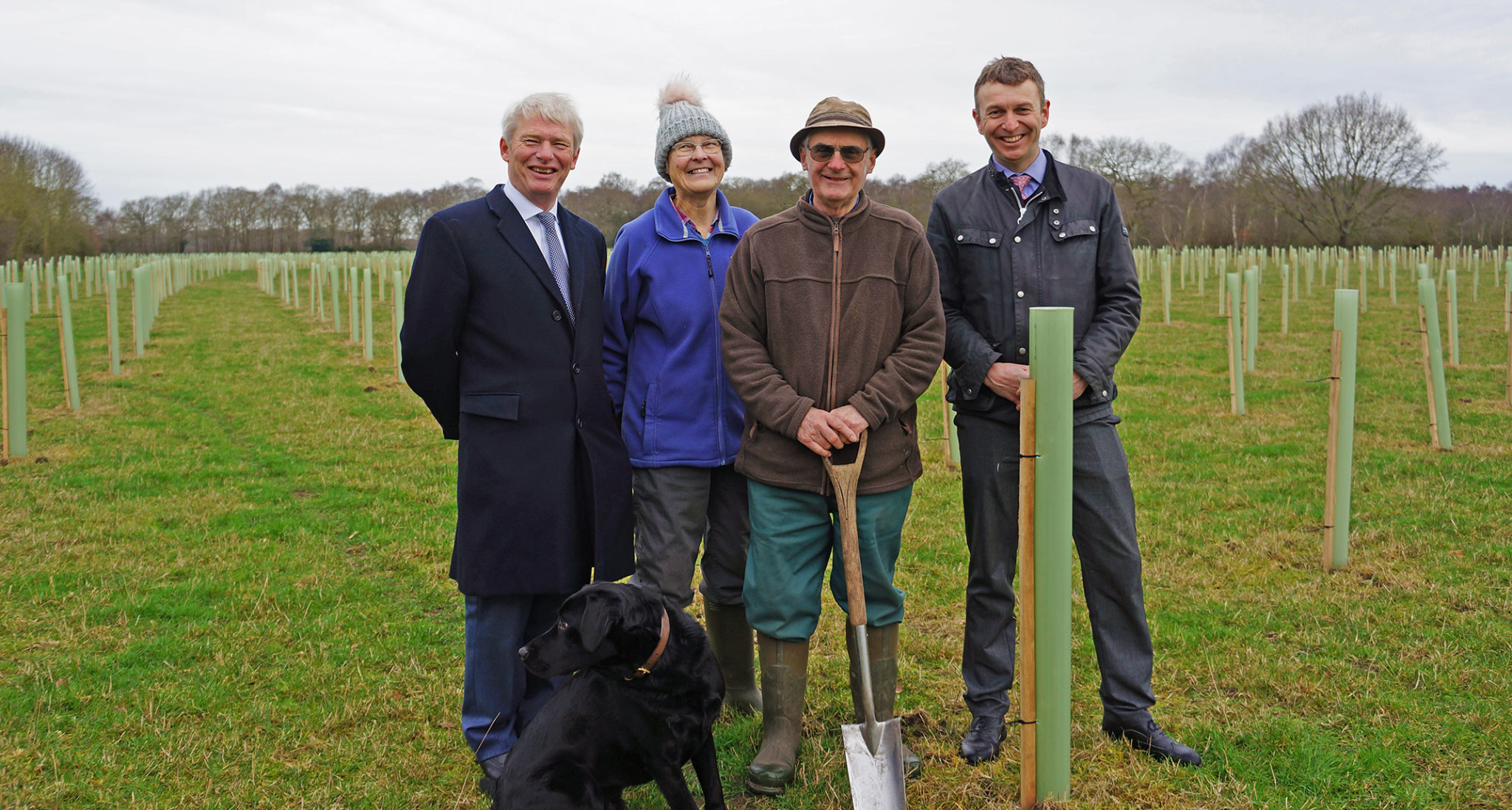 A couple have created a new area of woodland helping to make a wildlife corridor between two existing woods – and they've given the site a fitting name to reflect recent times.
Rodge and Alison Brownlow have planted around 4,000 new saplings to create 'Corona Wood', a 10-acre woodland in Kettlethorpe, near Lincoln.
Corona Wood took three days to plant and mainly includes Oak trees, but also has Silver-Birch and Small-Leaf Lime alongside Juniper, Hazel and Hawthorn.
The latest saplings add to woods created in 1993 and 2006, meaning the eco-conscious couple have now planted almost 11,000 trees over the years.
Rodge said: "Both Alison and I are avid conservationists and are passionate about protecting the local environment and wildlife.
"Each of our woods are named after wildlife or a specific moment in time, as has Corona Wood, which has been developed to help absorb and reduce carbon emissions in the years to come, as well as connect two of the existing woods.
"Whilst a private space, we do provide guided walks to enable the local community to enjoy the area as much as we do."
The couple first embarked on the process of creating the new wood in February 2021, taking almost nine months from initial planning to approval from the Forestry Commission in early December.
Paul Gooding, chairman of nearby Hortifeeds, which helped to fund the project, said: "Creating and protecting open spaces and woodlands will be vital as we move towards a low-carbon economy."