February 28, 2022 8.49 am
Hundreds gather at Lincoln Cathedral in vigil for Ukraine
Against a fitting backdrop of a yellow and blue cathedral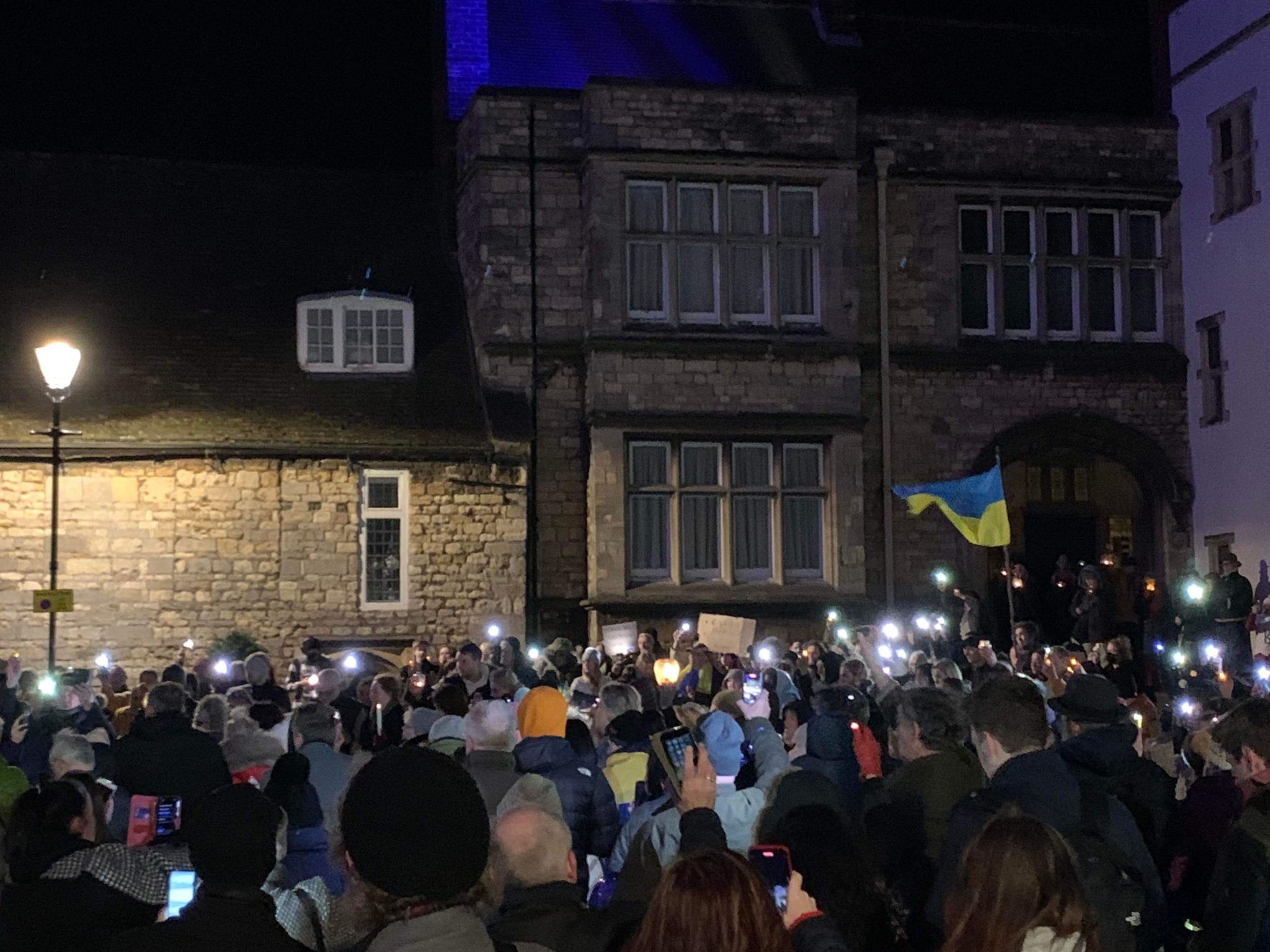 Hundreds of people gathered at Lincoln Cathedral on Sunday evening for a candlelit vigil to show their solidarity with Ukraine.
Russian troops began an invasion in Ukraine on Thursday morning, with thousands fleeing the country after missiles rained down on their cities.
Anti-war protestors in Lincoln turned out in their hundreds to show their support for people in Ukraine, under the backdrop of the cathedral lit up in yellow and blue.
A two-minute silence was held and the emotionally charged event even saw a family from Ukraine sing the country's national anthem.
People could be seen waving Ukrainian flags and when the blustery wind proved too much for candles, people improvised creating light with mobile phones.
Bradley Wall, one of the people who organised the event, told The Lincolnite: "It was really good, a very moving event and the turnout from the city was fantastic.
"During the two-minute silence with everyone shining a light and a Ukrainian family singing the national anthem in the background, it was very emotional and a few people were crying."
The vigil was also a show support for the thousands of brave people across Russia who have been protesting against the war and risking arrest in the process.