February 3, 2022 10.17 am
Plaque unveiled for brave Saxilby firefighter who died in furniture shop blaze
He lost his life attempting to save a young woman and child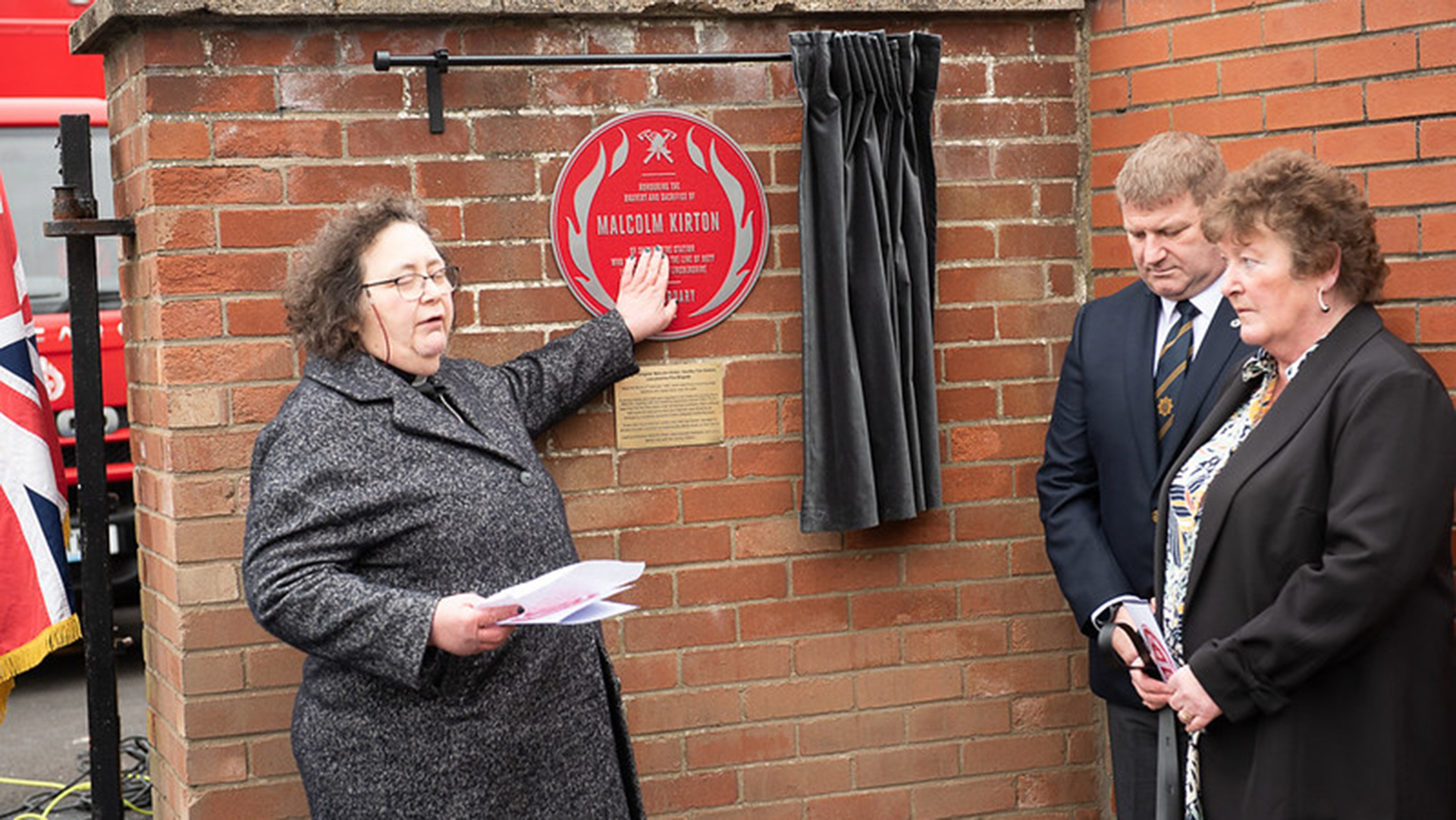 A commemorative plaque has been placed in Gainsborough to mark the 30th anniversary of the tragic passing of a firefighter while on the frontline.
Malcolm Kirton was 38-years-old when he died on February 2, 1992, fighting a fire at a furniture store in Gainsborough.
Malcolm, who was based at Saxilby fire station, was called to the fire after reports of a young mother and her child being inside the store.
Despite thick plumes of smoke and visible flames, Malcolm and a fellow firefighter went inside the store to look for them, and suffered heat exhaustion which eventually led to Malcolm being found collapsed on the ground.
To mark 30 years since the tragic event, the Fire Brigades Union placed a plaque bearing Malcolm's name near the Elm Cottage Pub in Gainsborough on Wednesday, not far from the site of the incident in 1992.
Some of Malcolm's family members and firefighter colleagues, as well as national Fire Brigades Union officials and local civil dignitaries were in attendance for the unveiling of the tribute.
The plaque forms part of the FBU's Red Plaque scheme, which aims to pay respects and honour firefighters who die in the line of duty.
It is the latest way firefighters can pay respects to Malcolm, following on from the duty crew at Gainsborough fire station's annual minute's silence on his anniversary.
Ben Selby, Fire Brigades Union vice president and executive council member for the East Midlands, said: "Leading firefighter Malcolm Kirton was a popular firefighter and loving family man with two young children. He gave the ultimate sacrifice in trying to save the lives of others.
"His bravery and what he gave cannot be forgotten, and this plaque will help to ensure this is the case. It will have a prominent position in the local community, and will be a fitting tribute to Malcolm."