February 1, 2022 2.24 pm
This story is over 21 months old
Rocks, shells and glass 'thrown onto paths and roads' in Cleethorpes as storm batters coast
The aftermath of the high tide and strong winds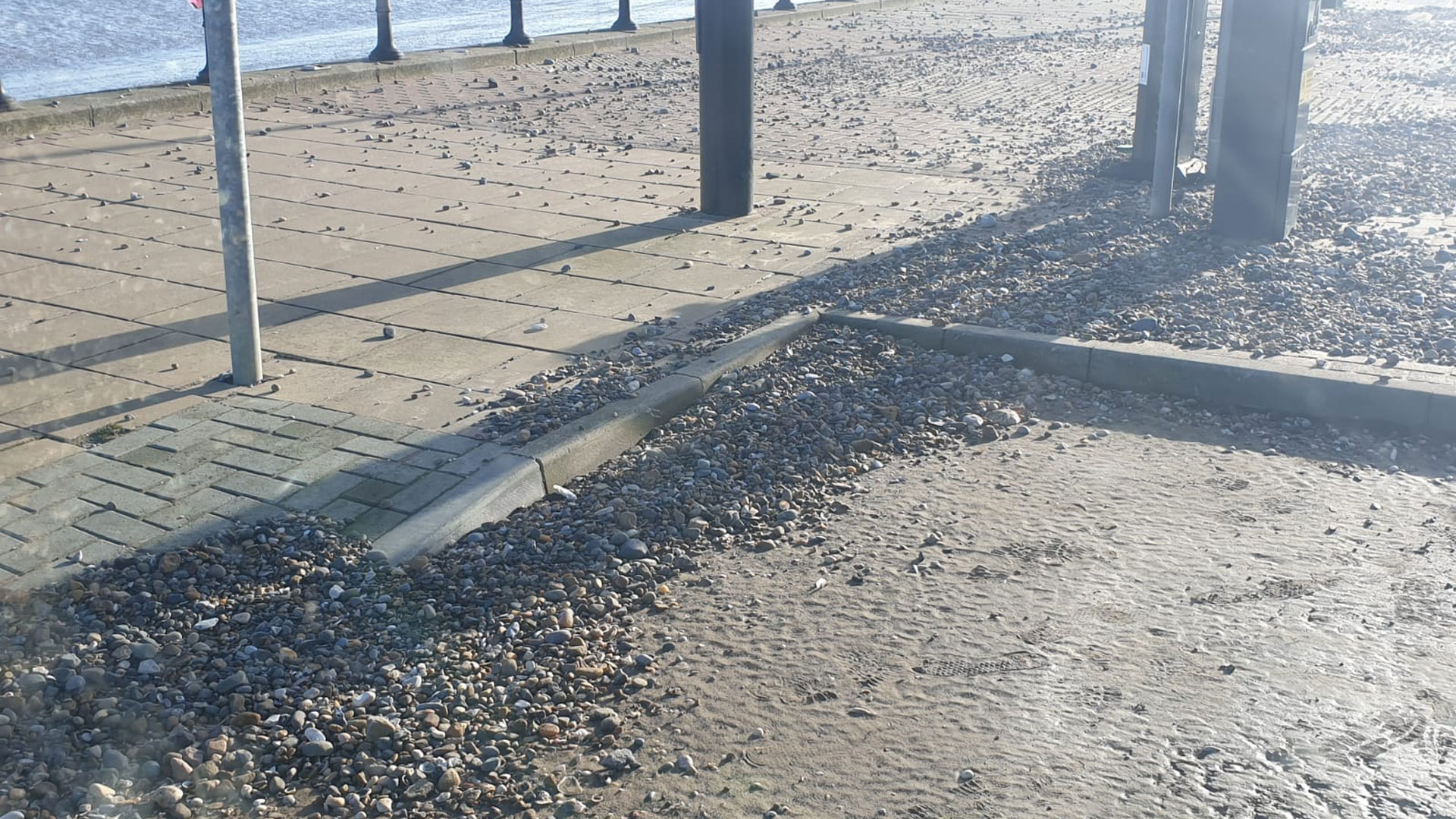 Rocks, shells, glass and other debris from the sea have been thrown onto the paths and roads near Cleethorpes beach.
It was caused by the high tide and strong winds on the North Promenade during the evening of Monday, January 31.
Cleethorpes Beach Safety posted images of the aftermath along with a safety message.
It said: "During high winds and storms we ask that people please walk past and park cars a safe distance from the sea walls and crashing waves.
"As you can see rocks, shells, glass and other debris from the sea are thrown onto the paths and roads and can cause you injury, or damage to your vehicle. Stay safe."