Cleethorpes Luminations beam up resort
Offering brightness and colour to a popular tourist area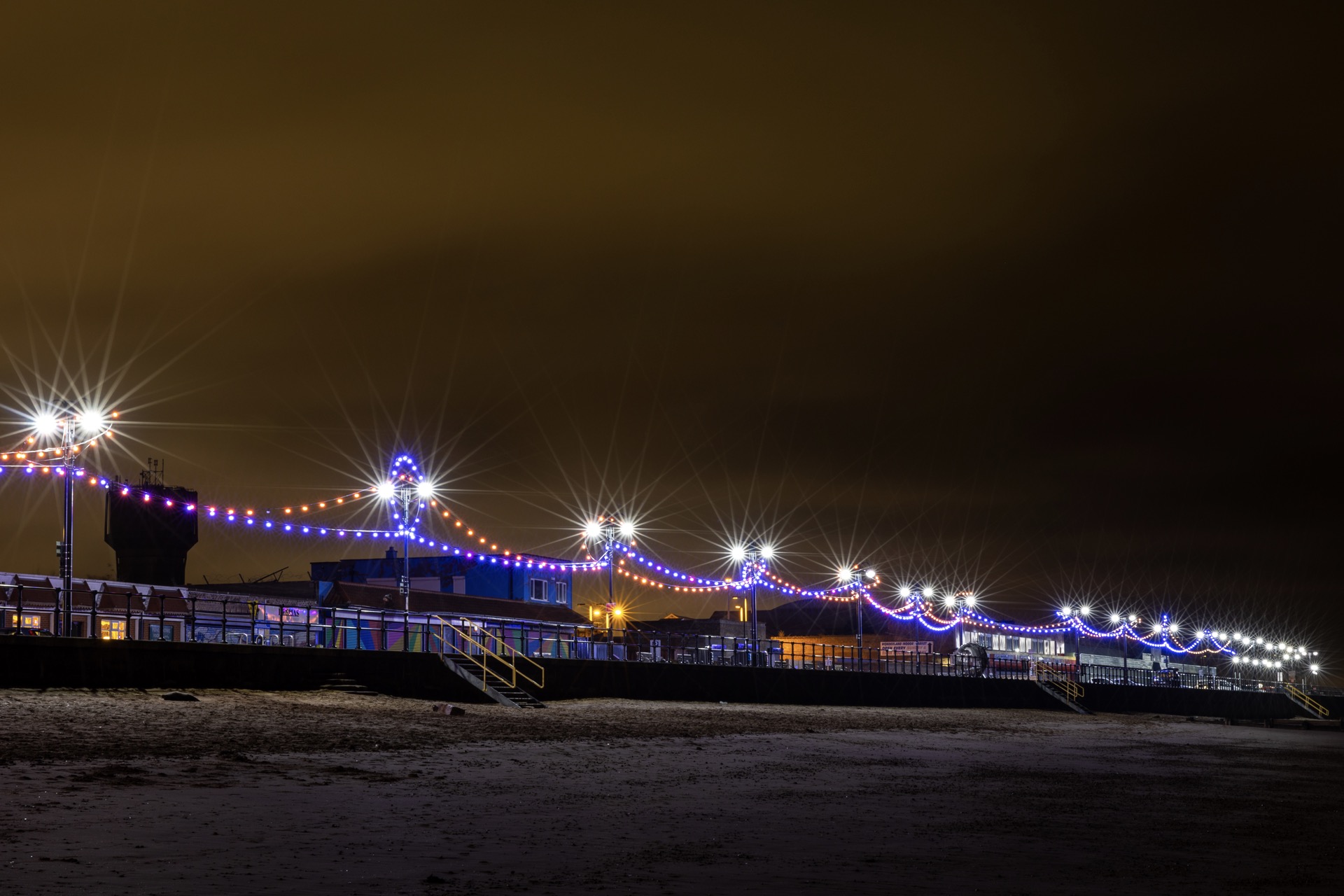 A major new public artwork has been unveiled in Cleethorpes, with 500 metres of animated lights installed across the North Promenade.
Luminations is 500 metres long and spans along the North Promenade in Cleethorpes, which overlooks the Humber Estuary and North Sea.
The lights have been constructed in collaboration with architectural specialists The Lightlab and will be a permanent fixture from Tuesday, March 8.
The artwork is the brainchild of Esther Rolinson, an award-winning British visual artist who combines media technology and established artistry techniques such as drawing and sculpting.
This site-specific installation on Cleethorpes' North Promenade allows visitors to take in the scenery of the Lincolnshire coastal town with a bright twist, and it will be active every day from before sunset until midnight, and then from dawn until sunrise.
It is the final piece of public art for the North Prom, paid for through the Coastal Communities Fund, with other pieces including exercise furniture and shutter art, visible across the promenade.
Esther Rolinson said: "Luminations is about that instant when you are on the big dipper and gravity loses its grip on you, when for a moment you are released from you cares. It is a celebration of those ecstatic feelings of freedom that dwell somewhere inside all of us."
Cllr Philip Jackson, leader of North East Lincolnshire Council, said: "This is a fantastic piece of artwork which has already seen a lot of admiration from local people already during the installation. The North Prom is a unique place, and work we're doing with the Cleethorpes Masterplan will serve to enhance this area even further in the future."
See more photos of Luminations, taken by Gary Davies: