Fire investigation concludes into Bourne blaze at commercial yard
Six fire crews attended the incident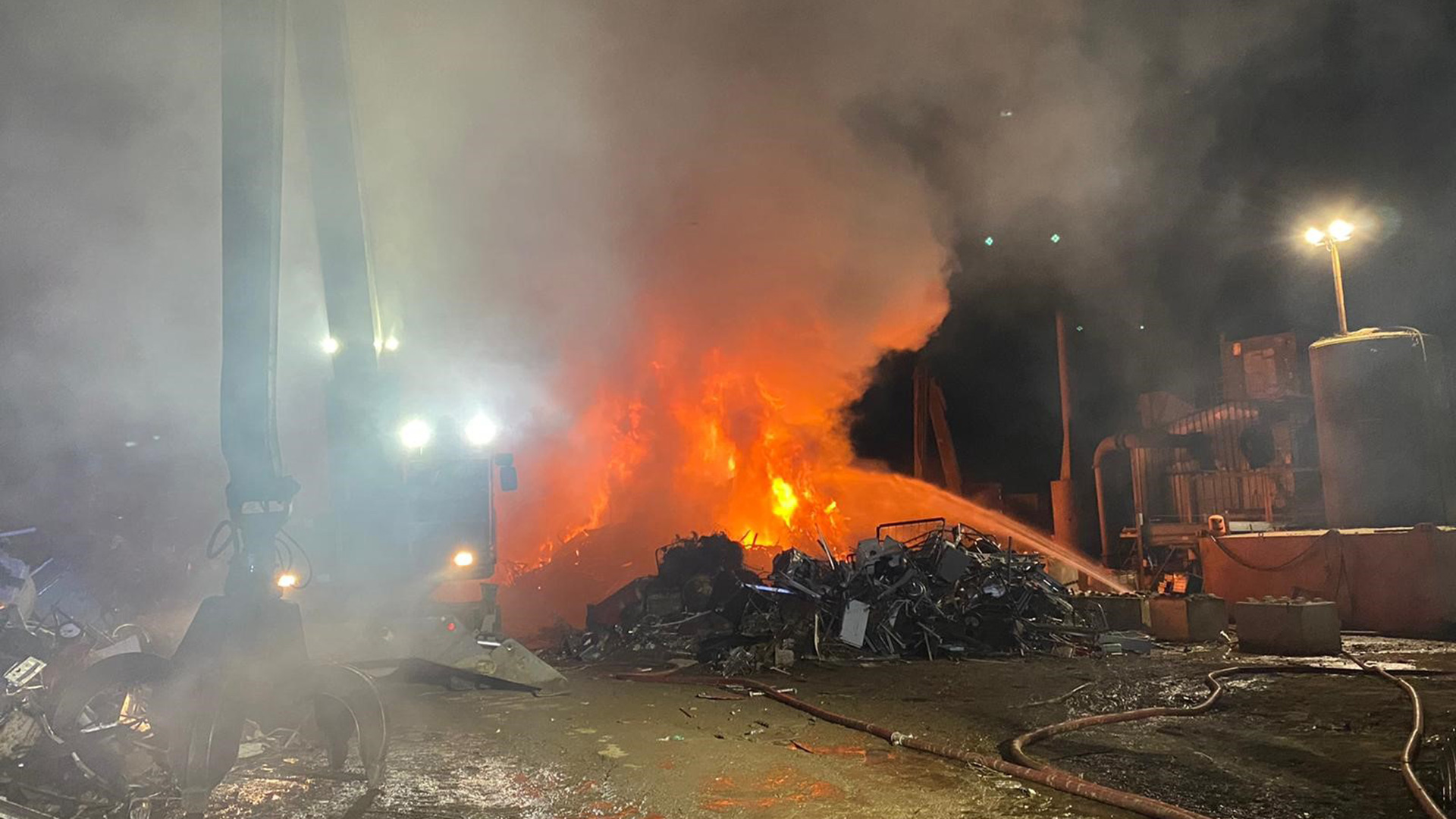 The cause of a blaze at a commercial yard in Bourne has been determined as 'unknown' after a fire investigation concluded.
Lincolnshire Fire & Rescue sent six appliances to a fire at a commercial yard at BW Riddle on South Fen Road after being called out at around 8.30pm on March 9.
Nobody was injured in the incident,which involved around 150 tonnes of recyclable materials and scrap metal.
The cause of the fire has since been concluded as 'unknown' as there wasn't enough evidence to prove a specific reason the fire started.
Six crews attended the scene, along with a high volume pump and aerial ladder platform that was used as a water tower to help firefighting tactics. They also worked closely with Environmental Health and on-site staff from BW Riddle.
Simon Fogwill, deputy divisional commander at Lincolnshire Fire & Rescue, told BBC Radio Lincolnshire: "Because it's a recycling plant the site is quite complex in its layout and also actually getting to the seat of the fire was a complex incident.
"It involved using on-site machinery to remove safely the top layers of the burning materials so we can get to the fire."
He added: "At the moment we can't actually put our fingers on exactly the cause of it. They do have a lot of products on site.
"Some of these products will spontaneously combust and there are other products such as lithium iron batteries which are now becoming more popular, which are a fire hazard in themselves."
The incident has been handed back to the owners of the site.