March 7, 2022 10.29 am
This story is over 20 months old
'Forever in our hearts': St Barnabas' illuminated display at Lincoln Cathedral
Lit up with a stunning ground light system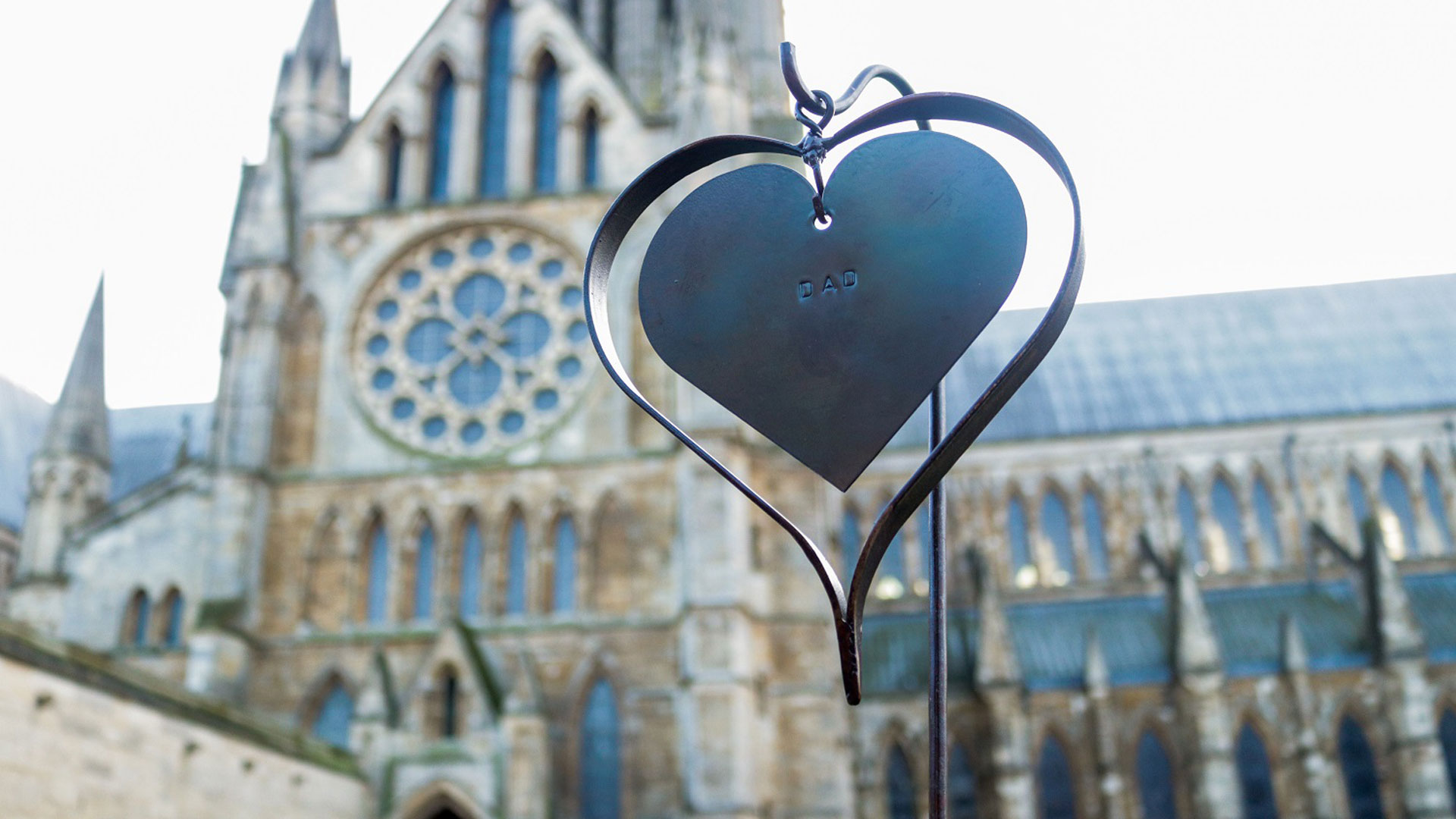 Hearts will be lit up during three nights of illuminated remembrance as part of the launch of St Barnabas Hospice's 'forever in our hearts' display next month.
As part of the appeal, the hearts displayed on the Dean's Green next to Lincoln Cathedral will be illuminated with a stunning ground light system on April 1, 2 and 3. The events start each night at 7pm.
Tickets are limited with several slots available to book from £5 on all three days.
For a suggested donation of £35.54, you can order a locally-made ironwork heart in memory of a loved one. Anyone can dedicate a heart, regardless of whether their loved one received hospice care or not, and St Barnabas is also offering personalisation of the hearts before they go on display.
The 'Forever In Our Hearts' display will run from Saturday, April 2 until Monday, April 18. The hearts measure 18 x 95cm and will all be handmade locally by Stefanos at The Old Smithy.
Artist Dominic Parczuk has created an oil painting impression of what the display will look like once all the hearts are in place.
Holly Eyre, fundraising development manager for individual giving, said: "Each session will feature fitting pieces of music as ticket holders walk the paths of the Dean's Green, the hearts dedicated to those being remembered will be illuminated, with the beautiful backdrop of the cathedral also lit in this stunning display. It is sure to be a captivating, emotional and atmospheric event."