Memorial Touch Rugby cup for Lincoln cyclist killed in bus crash
Remembering the life of Mike Beard, a much-loved man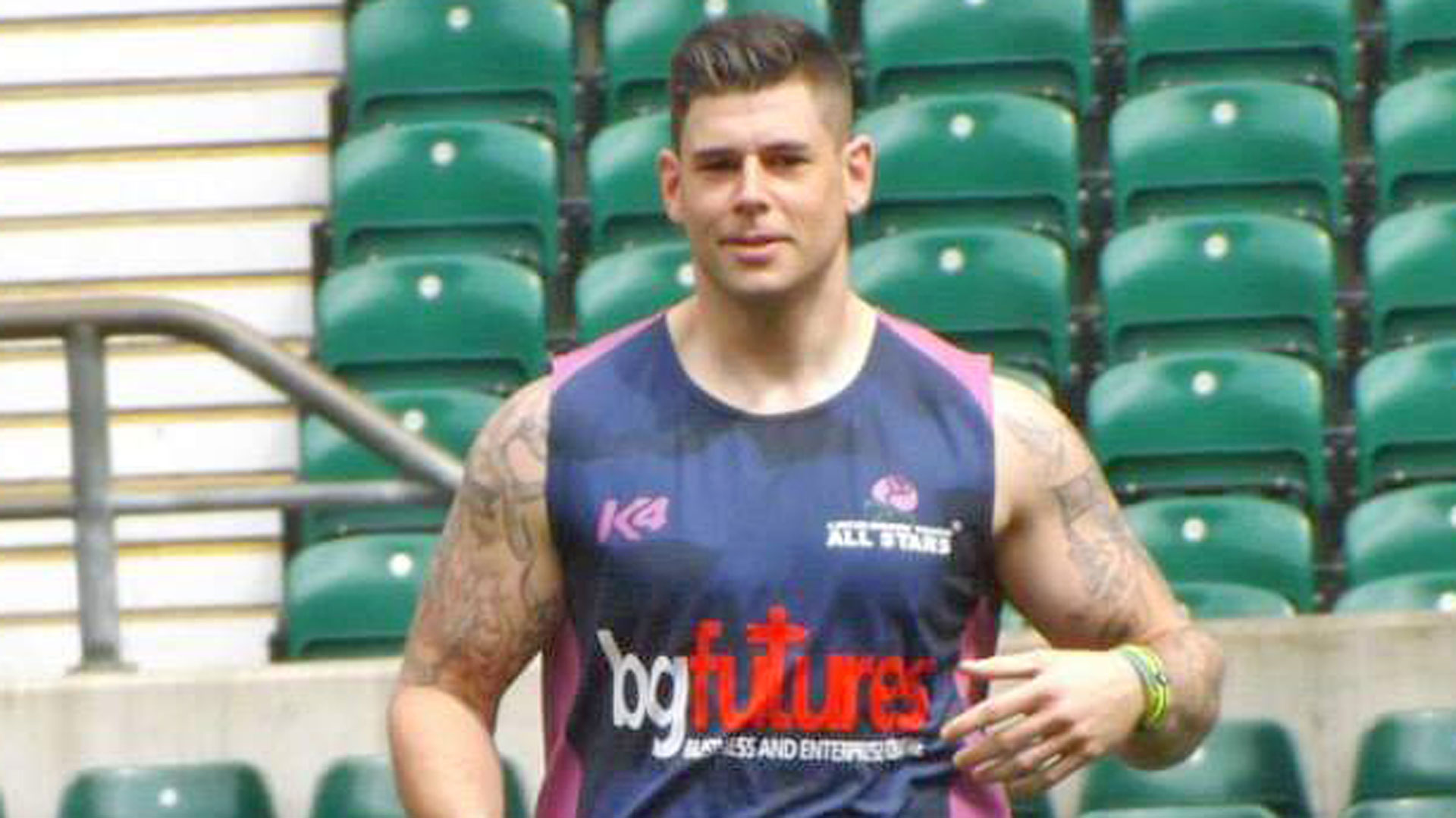 A special Touch Rugby match commemorating the life of a much-loved man who founded a now thriving club in Lincoln will take place this weekend before becoming an annual fixture in his memory.
Father-of-two Mike Beard sadly died when he was cycling to a rugby tournament and was involved in a collision with a school bus on March 25, 2015. An inquest later concluded Mike died from multiple injuries sustained in the crash.
The 31-year-old was much loved by everyone at Lincoln Christ's Hospital School where he taught rugby, his colleagues within the doorman community and at Lincoln Rugby Club, and from so many others in the city, with more than £20,000 raised in his memory.
Mike set up Lincoln Touch in 2012, which is part of Lincoln Rugby Club, with just four members. It has grown steadily over the years and now has up to 30 regular players through the winter and 40-50 in the summer.
Past players have also gone onto further success, including Will Lupton who represented England at the Touch World Cup in 2019, testament to the heard work of Mike.
Lincoln Rugby Club, which is located on Lodge Lane in Nettleham, will host the first Mike Beard Lincolnshire Touch Shield at on Saturday, March 12, less than two weeks away from the seventh anniversary of his tragic passing.
The event will run between 10.30am-1pm, with the 40-minute match expected to kick-off at around 12pm.
Samuel Roylance took over as head of Lincoln Touch after his close friend's tragic death, and has been one of the key organisers of this weekend's memorial match.
He told The Lincolnite: "Before Mike's passing in March 2015 he always wanted Touch to grow in Lincolnshire with other touch teams becoming part of his vision and love of Touch.
"Mike would've really enjoyed where we've taken Lincoln Touch for him since his passing away and that we are still carrying on his vision of building touch in Lincolnshire."
"Having a trophy or a tournament to remember Mike's memory and continue the growth if Touch as an all all inclusive sport for all in Lincolnshire, has always been an idea of mine.
"Now it is coming to light with the help of Isle touch up in Epworth North Lincolnshire. So will be an exciting day for touch in our county to promote Touch."
Lincoln Touch train on Tuesday evenings (7pm-9pm) throughout the year, only stopping for Christmas – more details can be found here.
He added: "I know of a few clubs in Lincolnshire who have set up Touch but not taken it to the next level, being competitive and joining the ETA (England Touch association).
"By playing with Isle Touch hopefully this will show it is a competitive sport to those other teams in Lincolnshire to get in contact with us."
Eloise James was a good friend of Mike's and played with him at Lincoln Touch. She said: "Mikey was a man who commanded the attention of the room, when he spoke you listened.
"His ability to make you believe in yourself was infectious and he made you think you could do anything you out your mind to. He was and still is an inspiration for us as a club, and in our everyday lives.
"He pushed me and others into a world of sport we never knew even existed and shaped up as the people we are today."
Lincoln's opponents Isle Touch Rugby are coming to the end of their fourth year after being launched by Warren Steele and three other players in a community park in Belton in North Lincolnshire.
The club has grown to around 30 players, catering for mixed male/female sessions. It is currently the only ETA registered club in North Lincolnshire and has moved to a new HQ in Epworth.
Warren said: "Our next evolution is now the development of the Mike Beard Lincolnshire Cup where LTR and ITR will inaugurate the "cup" with what I would hope to evolve into additional clubs joining us in time."
The winner of the match will then get to defend their title in 2023 from another ETA Lincolnshire registered club who wants to challenge for the silverware.