Preferred route chosen for new A46 Newark Bypass
Information events for the public begin this week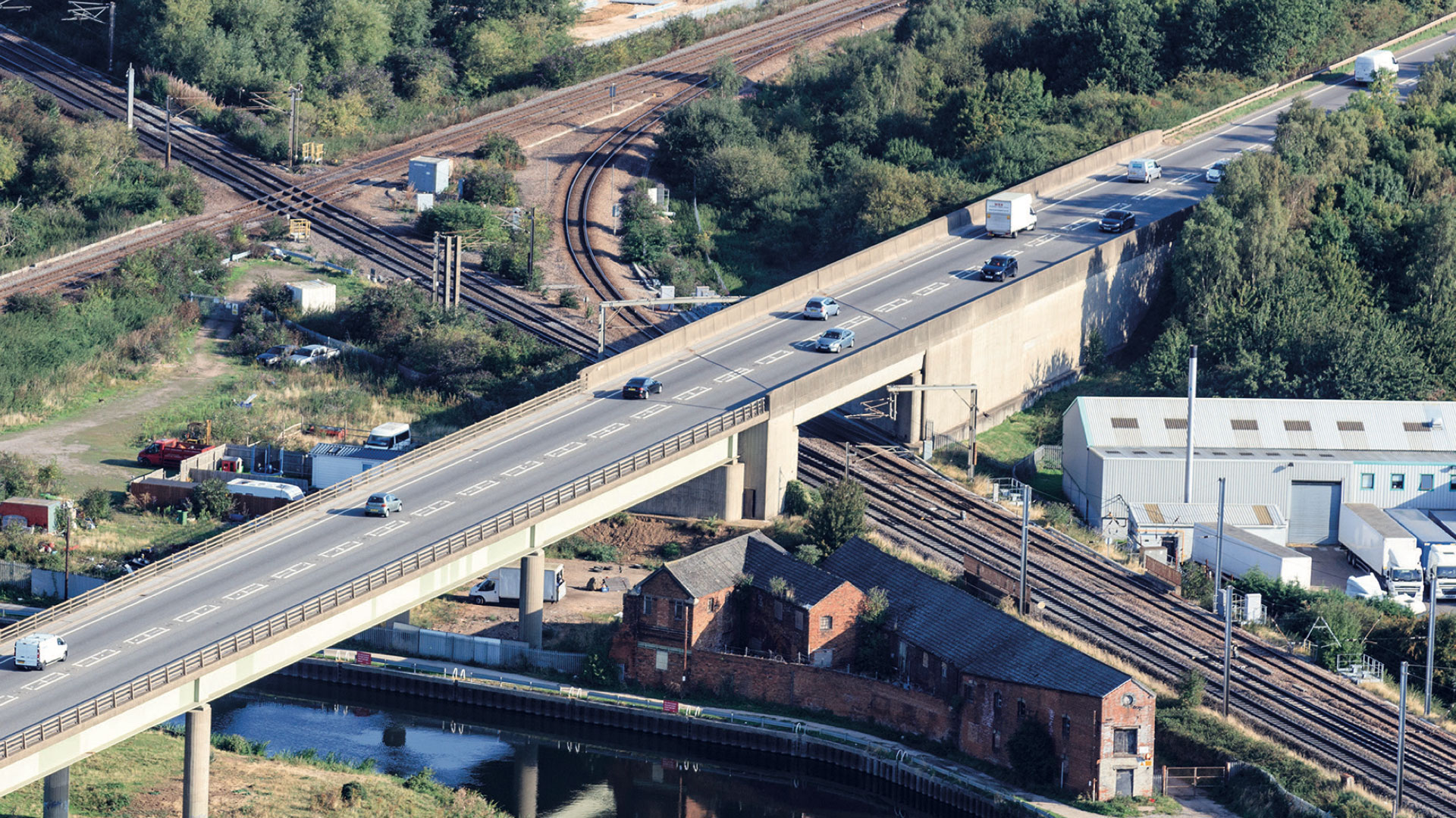 A preferred route which includes the widening of the A46 to a dual carriageway has been chosen for the new Newark Bypass.
In December 2020, National Highways, which was known then as Highways England, unveiled the proposed road upgrade for the A46 Newark to tackle congestion on the outskirts of the town by removing bottlenecks.
A public consultation was held during December 2020 and February 2021 to seek views on proposals, with two options put forward for the Newark bypass scheme. Over 1,500 people responded and the feedback was used to understand local views and shape the proposals.
An amended version of Option 2 has now been chosen as the preferred route for the scheme. The route has been modified to be further away from Winthorpe, and partially back on the existing A46, between Friendly Farmer roundabout and Winthorpe junction.
The preferred route will feature the following:
Widening the A46 to a dual carriageway to provide two lanes in each direction between the Farndon and Winthorpe junctions
A new bridge over the A1 to the north of the existing bridge
A flyover junction at Cattle Market with the A46 elevated to pass over the roundabout
Traffic lights to Farndon junction to improve traffic flows during peak hours
A five-arm roundabout at Winthorpe roundabout with traffic lights to connect the new A46 link
See more information about the preferred route here.
National Highways are holding information events with an engagement van, so the project team can discuss the route with the public and answer any of their questions.
Thursday, March 3 – until 1pm at the Lord Nelson Pub on Gainsborough Road, Winthorpe, Newark
Friday, March 4 – 3pm-8pm at the Lord Ted Pub on Farndon Road in Newark
Saturday, March 5 – 9am-2pm at Newark Market Place
In addition, there will also be an online event on Microsoft Teams between 6pm-7pm on March 9.
National Highways is currently at the end of the option selection stage.
It said: "We are committed to engaging with local communities and road users during the development and construction of this project.
"During the next stage of the scheme, we'll carry out further surveys and assessments to allow us to develop the design of the preferred option further.
"As part of this process, we will hold a further consultation to get your feedback on a more detailed design of the scheme before we continue the scheme's development."