Roman Bank remains closed due to obstructing vehicles
A diversion route is in place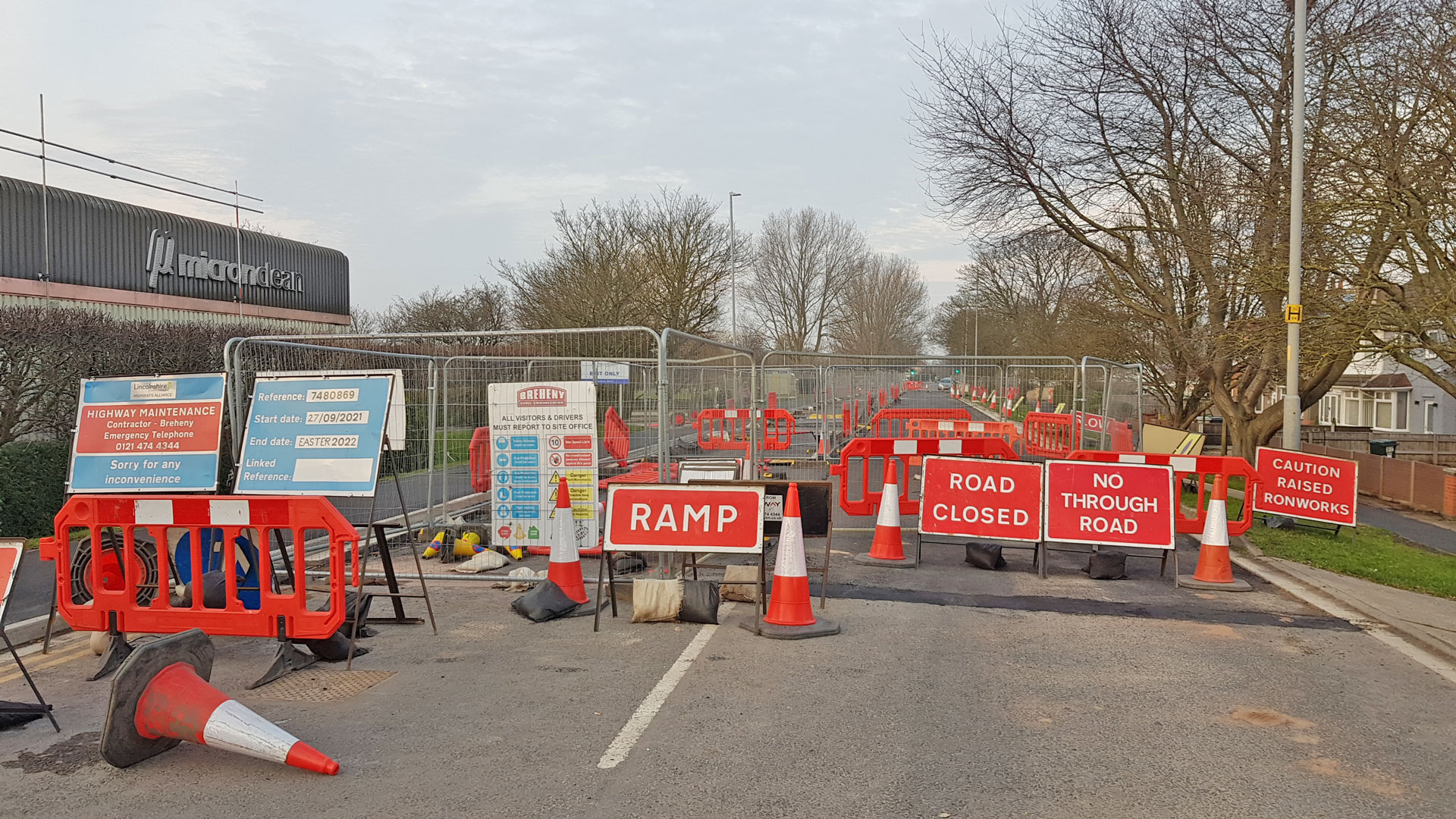 Roman Bank in Skegness will not reopen as planned, as parked vehicles are obstructing a through-route lane, the county council said.
The Roman Bank improvement works have been something of a delays saga after.
The road first closed in August 2020 for eight months to replace the worn out carriageway and footpaths, as well as improving drainage.
The finish date was pushed back in March last year after an unexpected gas pipe diversion. Lincolnshire County Council recently said it had paused improvement works due to the contractor facing "some unexpected supply issues" so the road was set to reopen temporarily for four weeks from February 27, but this never happened.
Richard Davies, executive member for highways at Lincolnshire County Council, said in January this year that he expected the project to be finished this spring.
However, the council has now said that despite multiple attempts the project site team has been unable to install temporary traffic signals between 182 Roman Bank and just north of the Brancaster junction.
The council said this is due to vehicles remaining parked on the road and obstructing the lane to be used as a through-route.
As a result, Roman Bank will remain closed until, and including when, work recommences later this month.
The official diversion route is via the A52 / C541 / A158 at the Gunby dual carriageway, and vice versa.
The council previously said that Brancaster Drive will remain closed during this time, and residents can enter and exit via Hoylake Drive.