Sincil Bank litter picking volunteers begin Great British Spring Clean
Another great effort from RiverCare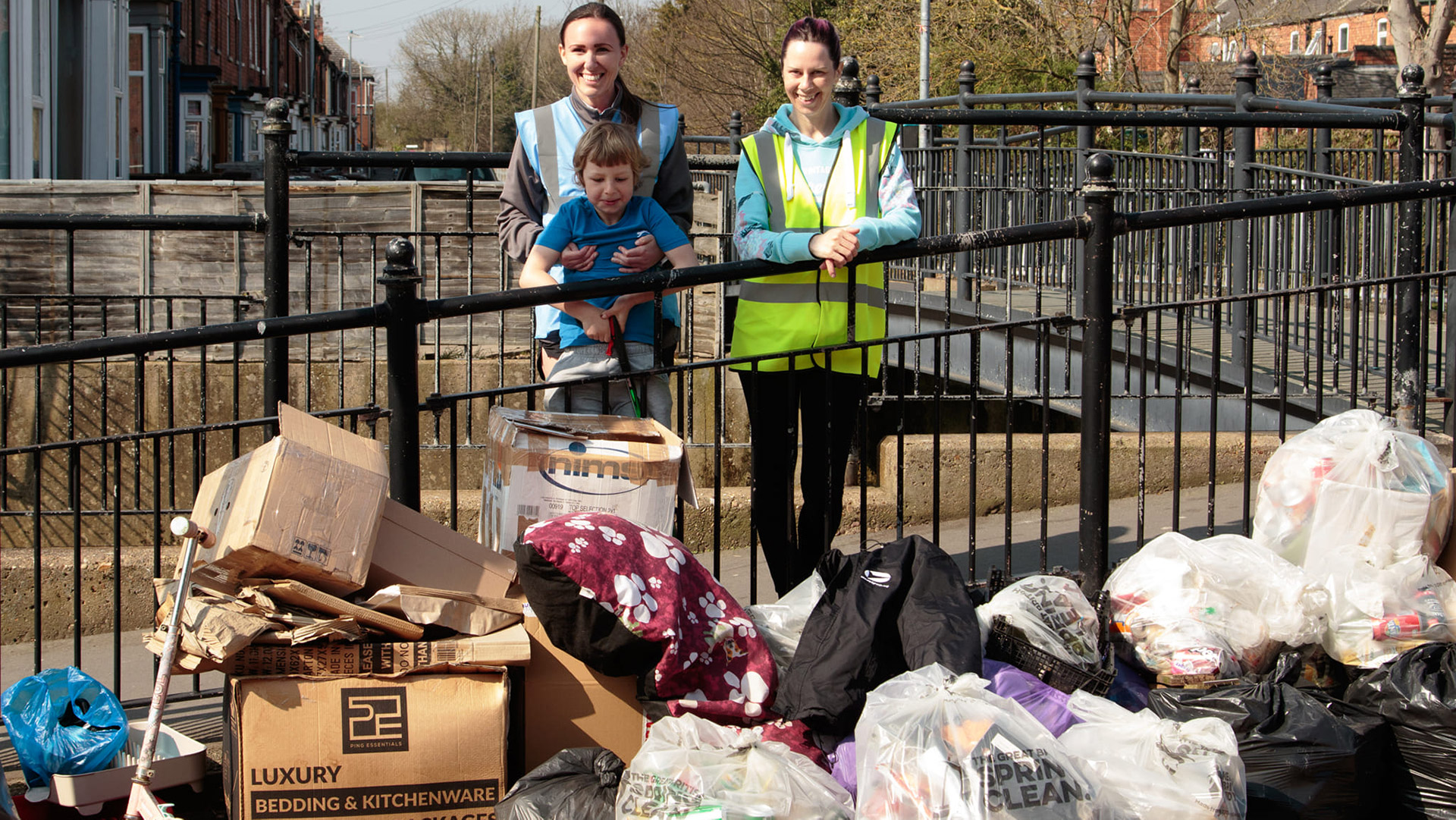 A group of dedicated volunteers have again taken to the streets of Lincoln to pick up litter in the Sincil Bank area, finding scooters, sink trays and thrown away face masks.
The Sincil Bank RiverCare and Litter Pick Group took part in the first phase of its Great British Spring Clean 2022 contribution on Saturday, March 26.
The group, which saw people in its dozens don hi-vis vests and litter picking equipment, were working to clean up the Sincil Bank area, from the river to the side streets.
They are supported by The Lincoln City Foundation and local City of Lincoln Councillors, and the work done over the weekend was additional to the efforts by the Environment Agency's agents – Jackson Civil Engineering.
On this particular mission, the group was joined by a host of faces young and old, armed with litter picking devices and ready to tidy up their streets.
Among the finds were 23 cardboard boxes, two sink trays, two child scooters, four tins of paint and even a padded dog bed. Shards of glass and planks of wood were also removed to increase safety in the area.
In terms of general waste, 30 bags of rubbish were collected, filled with 84 cans, 40 glass bottles, 39 plastic bottles and 48 discarded face masks.
This was phase one of the Great British Spring Clean, with part two taking place on Friday, April 8, 2022.
All are welcome to join as the group meet on the corner of Sausthorpe Street and Sincil Bank at 9.30am for a 10am start. If you cannot make this, the group meet monthly and you can keep up to date with progress on the Sincil Bank Lincoln RiverCare and Litter Pick Group Facebook page.