Special funding to save "magnificent" 1,000-year-old Lincolnshire tree
One of Britain's biggest and oldest trees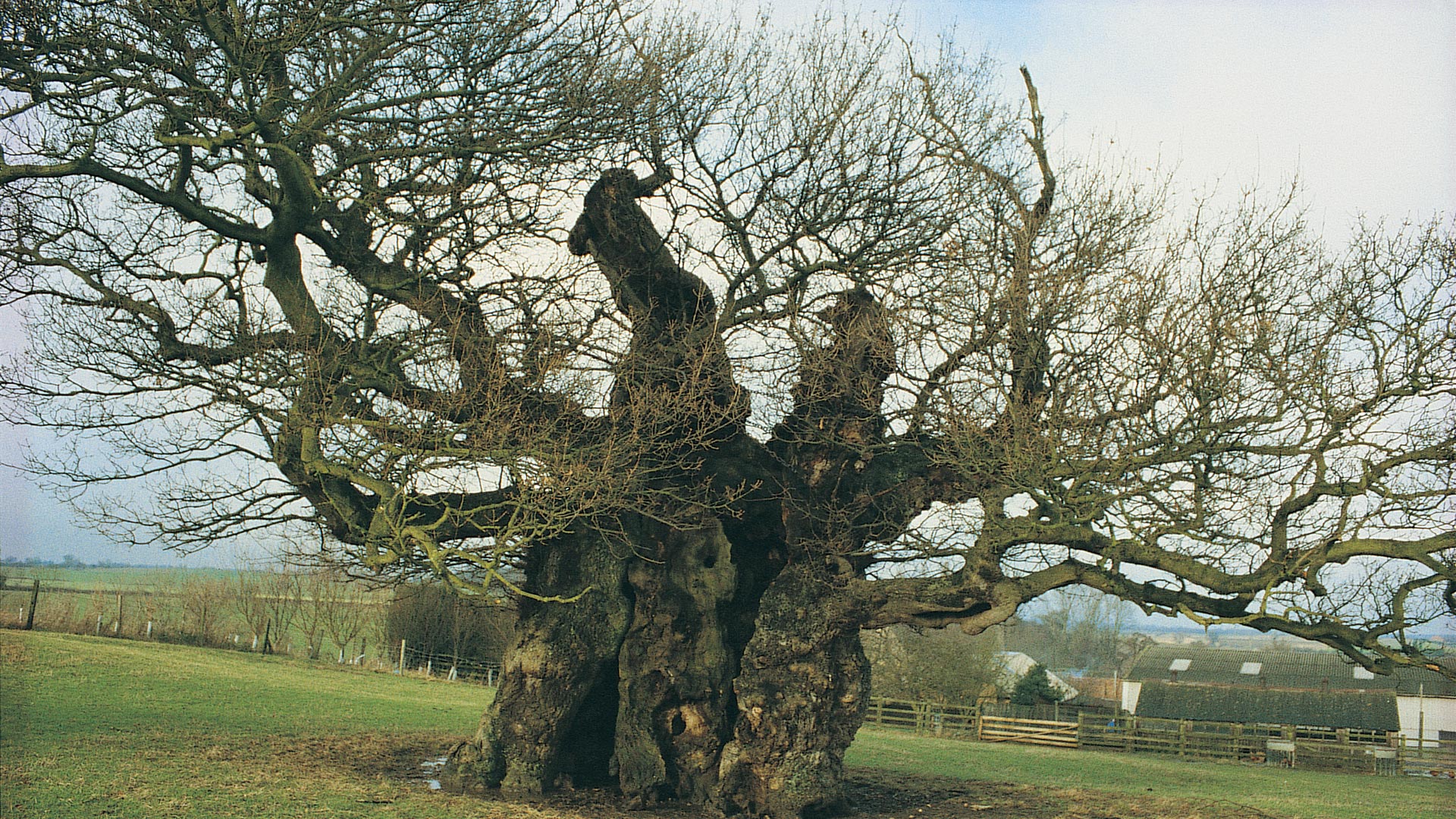 One of Britain's biggest and oldest trees – the 1,000-year-old Bowthorpe Oak in Bourne – has received special funding to safeguard its future.
In 2002, it was named one of the 50 Great British Trees by the Tree Council in celebration of Queen Elizabeth II's Golden Jubilee.
With a girth of 13.4 metres, the ancient tree at Bowthorpe Park Farm is not just an incredible sight, but also has a hollow trunk to provide the perfect habitat for insects, birds and other animals.
The Woodland Trust is working with the National Trust to restore damaged woods and conserve neglected ancient trees using £4.6 million of Green Recovery Challenge funding from the Department for Environment, Food & Rural Affairs.
Funding will cover the cost of a specialist survey and some much-needed work to secure the tree's impressive yet fragile, large branches.
Five generations of the Blanchard family have farmed the land, where the Bowthorpe Oak stands, since the 1940s.
George, who has lived and worked on the farm all of his life, said the oak "has always been part of family life".
He said: "We have noticed changes in the past five years and are delighted that the funding will help us look after the tree to the best of our ability and with the correct expertise."
Woodland Trust spokesperson Louise Hackett said: "The Bowthorpe Oak tree is a magnificent specimen. The size of it alone is a truly awesome sight but its appeal goes far beyond its grandeur, so we are delighted this funding will help to ensure it can be enjoyed for decades to come.
"The money from the Green Recovery Challenge Fund will also allow saplings from acorns of the oak to be planted in nearby fields to enrich the surrounding habitat, while new hedgerows will create a buffer zone and wooded corridors for wildlife."
Meanwhile, the farm shop at the site is open to the public on weekends and bank holidays. Visitors are welcome to visit and see the impressive large tree, which is fenced off for protection.