Staff shortages in Lincolnshire hospitals 'causing harm and care risks'
Persistent staff shortages endangering patients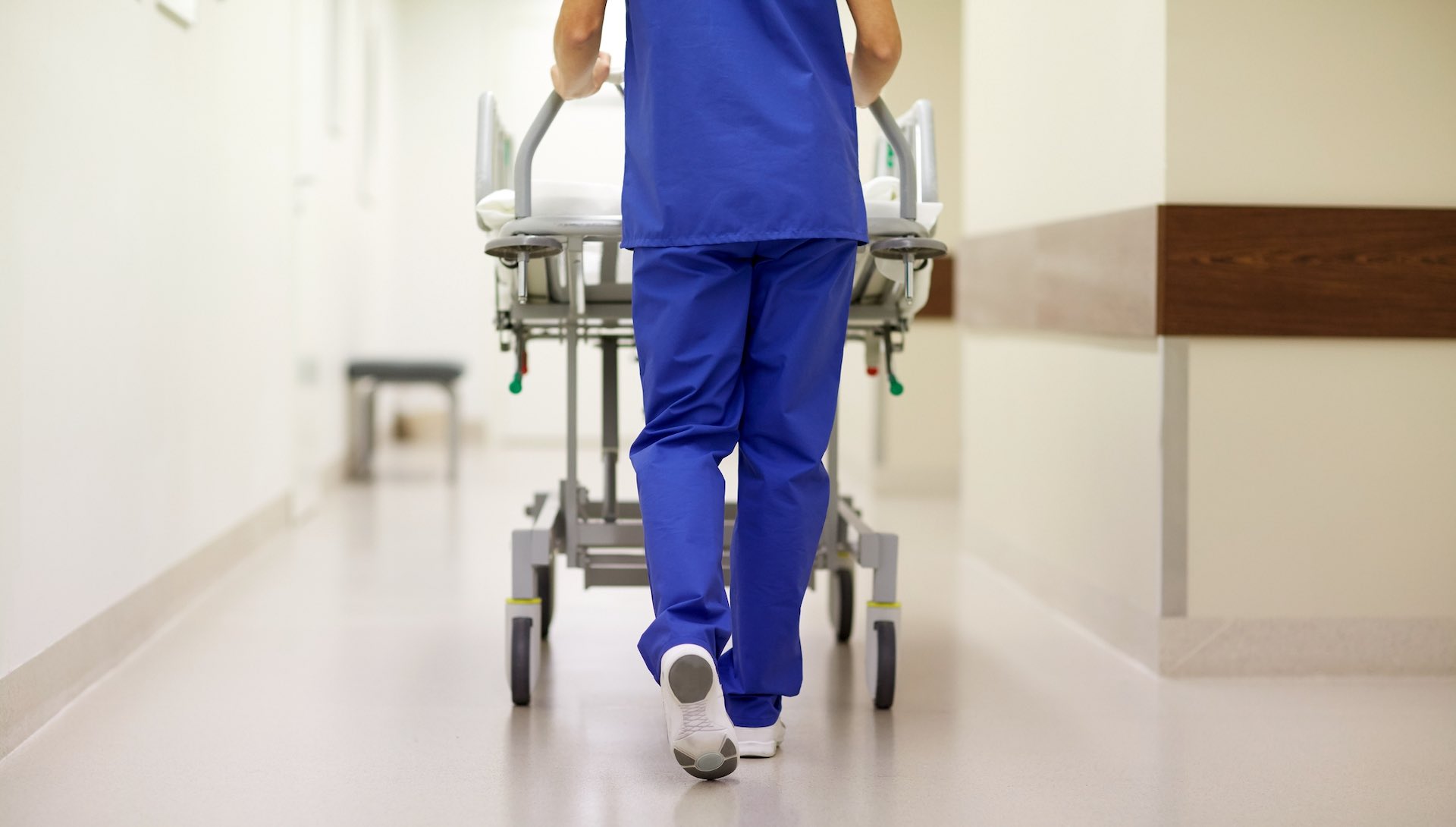 The Royal College of Nursing (RCN) believes patients in Lincolnshire are 'at risk of experiencing poor care or harm due to persistent staff shortages'.
The NHS Staff Survey 2021 was carried out between September and November last year, with the results published on Wednesday, March 30.
The findings reveal that in some NHS hospitals and other health trusts in the area, as few as one in seven nurses believe there are enough staff for them to do their job properly.
RCN said the survey showed only 12.9% of registered nurses and midwives said that their organisation – United Lincolnshire Hospitals NHS Trust (ULHT) – has enough staff. This is a decline from 18% in the 2020 survey.
The proportion of nurses and midwives who said their trust had enough staff also fell at Lincolnshire Community Health Services NHS Trust (22.2% down from 39.3% in the 2020 survey), and at Lincolnshire Partnership NHS Foundation Trust (32.9% down from 35.9%).
ULHT Chief Executive, Andrew Morgan, said: "Unfortunately, the results of the 2021 survey are extremely disappointing but it does mean we can use this feedback to make some necessary improvements in the organisation.
"I want there to be a strong focus on leadership development, values and behaviours, compassion and inclusion.
"We have already shown that we can do this, having made significant improvements as set out in our recent CQC inspection report and being taken out of special measures.
"We will now be working on action plans with our staff to make the necessary improvements in what it is like to work at ULHT."
Sarah Connery, Chief Executive at Lincolnshire Partnership NHS Foundation Trust, said: "We have over 2,000 staff, including fully qualified nurses, psychiatrists and other health professionals who provide excellent patient care every day across Lincolnshire.
"As an organisation, we are one of the top performing mental health and learning disability trusts nationally for our staff survey results and were delighted that 72% of staff would recommend us as a place to work, and 83% said that the care of patients/service users was our top priority.
"We are really pleased to have scored above the national average across all key themes of the survey when compared with other mental health, learning disability and community trusts.
"In particular, we are the top trust nationally for staff morale, which we know can have a positive impact on the care that patients receive. We also scored in the 'best' range for our staff feeling there are enough staff to do their job properly – well above the national average.
"Like all NHS services, we do have a number of vacancies and we're working hard on our recruitment and retention strategies to address this. As well as working with our staff to find out what more we can do to continually improve.
"We're really proud of our staff and the work they do to care for our local community. We'd recommend anyone looking for a career in mental health to get in touch."
And Tracy Pilcher, deputy chief executive at Lincolnshire Community Health Services NHS Trust (LCHS), said the results offer "valuable feedback".
She said: "We would like to thank our staff for taking the time to complete the National Staff Survey. The results give us valuable feedback and offer real insights which we use to try and ensure that LCHS is a great place to work for, and for patients to receive excellent care.
"We believe that the 2021 survey responses reflect the unprecedented demand and pressures the NHS services and our staff have faced since the beginning of the COVID-19 pandemic. Despite this, our results remain above the average in comparison to other community trusts nationally, especially in the area of patient care.
"Staff wellbeing and work satisfaction are one of our top priorities. We acknowledge that the last few years has taken its toll on all colleagues and we continue to prioritise supporting our staff through these difficult times."
Teresa Budrey, Regional Director of the RCN in the East Midlands, said: "When nurses say there are too few staff for them to do their job properly, it's worrying because it can mean patients don't receive the care they need or their safety is compromised.
"There are nearly 8,000 vacancies for NHS nurses across the Midlands – one in nine posts – and this number has barely changed in the past four years. The results of this survey suggest that the staffing crisis is getting worse, not better.
"Hospitals and other care providers have a huge challenge to recruit and retain enough nurses to fill the gaps, but they've been frustrated by the government ducking its responsibility to ensure a sufficient supply of staff.
"The government must commit to delivering and funding a workforce plan for the long term that guarantees there are enough nursing staff in the health and care system to provide patients with consistently safe and effective care."
The survey results also showed that fewer nursing staff in some trusts are satisfied with their level of pay than they were a year ago, although satisfaction rose slightly at LPFT.
The proportion of nurses and midwives who report being content with their pay ranges from 28.7% at ULHT to 43.8% at LPFT.
Ms Budrey added: "Nursing staff are earning less in real terms than they were ten years ago, the cost of living is soaring and these results are yet another sign that many of them are feeling short-changed by the Government for the skills, knowledge and responsibility they have.
"When nurses are reporting they can get less stressful jobs for similar pay, the sooner the Government appreciates that fair pay is a key factor in addressing the shortages in our profession, the better."