Basil Brush and Mr Blobby visit Sleaford bar to film for charity Xmas single
Television royalty stopped off for some cocktails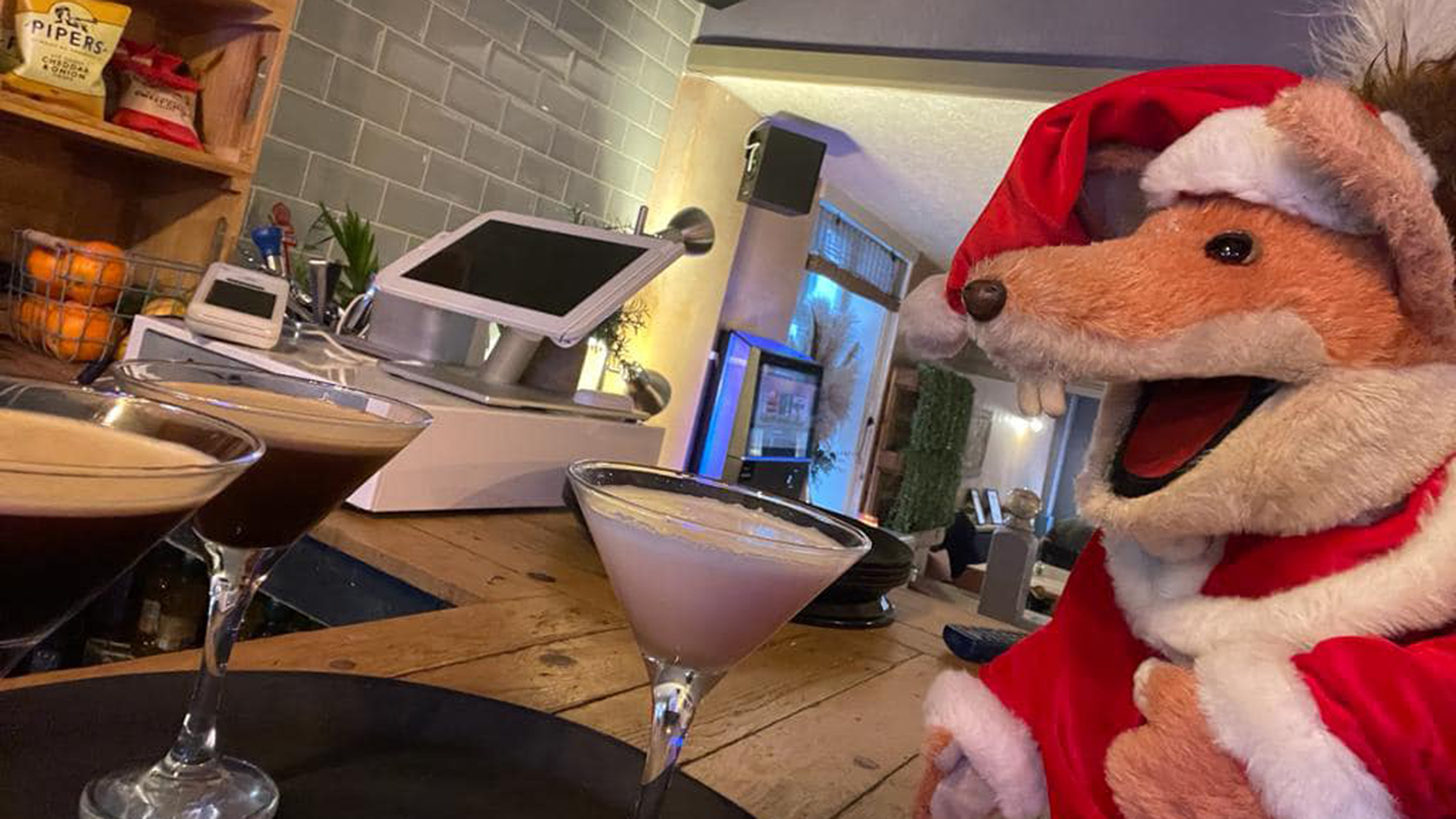 Legendary puppet fox Basil Brush found himself sampling the cocktail menu at a bar in Sleaford as he visited Lincolnshire for filming of a Christmas charity single's music video.
CBBC icon Basil Brush ended up at Watergate Yard in Sleaford along with his good friend Mr Blobby, as the two were recruited for a big project in Lincolnshire this week.
Watergate Yard played host to the famous children's television pair on Thursday, as some of the BBC's most recognisable characters were in our county to film a special music video.
The music video is for a charity single called Boom Boom, it's Christmas again which will be performed by Basil Brush and a few of his famous friends.
The song was written by independent musician and filmmaker Chris Clark from Lincolnshire, raising money for Shooting Star Chase Children's Hospital in a bid to get the fabled Christmas number one.
Chris has organised a fundraiser (donate here) to help pay for the logistics and facilities to help bring the musical idea to life, with funds going towards recording, expenses for guest artists, set building and props – alongside the budget already set aside by Chris and Basil.
It hasn't just been Watergate that saw famous faces for the single, as presenter Nick Knowles was also in Lincolnshire, at Lincoln Cathedral no less, to capture footage for the song's video.
Ryan Blankley, owner at Watergate Yard, said: "I think Basil had a sore head filming after working his way through all the cocktails!
"Mr Blobby came to stay with us too, such a blast back to my childhood, awesome week."