Lincoln Golf Club has a new interactive swing studio to improve your game
Could you be king of the golf swingers?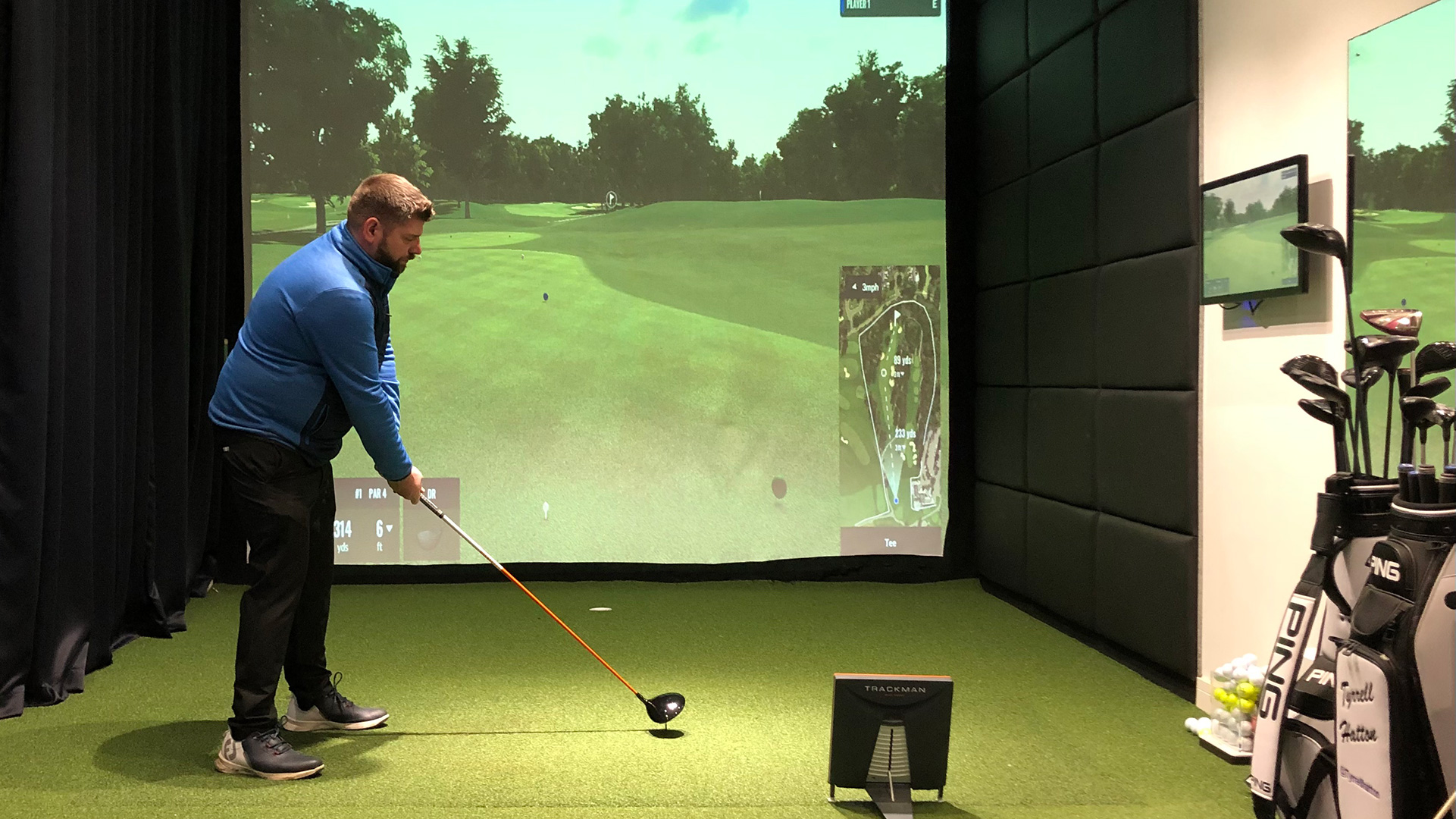 Lincoln Golf Club unveiled a brand new swing studio — an interactive, indoor way to practice your skills and get better.
The TrackMan Swing Studio features monitoring technology to focus on your golf attributes, as well as providing high-tech data and graphics to accelerate the learning curve of a player.
On the more fun side, it also allows you to play a virtual round at some of the world's most famous golf courses, including St Andrews and Augusta National.
An official opening will be held for the studio at Lincoln Golf Club in Torksey on Thursday, April 7 at 11am, with PGA Tour professional Andy Sullivan in attendance.
Sullivan, winner of the 2020 English Championship, will be running a golf clinic on the driving range to showcase his skills and teach people a few tricks of the trade.
David Middleton, PGA Golf Professional at Lincoln Golf Club, said: "The Swing Studio has proved immensely popular with members. An indoor facility allowing for a truly interactive golf lesson where a player's swing can be viewed immediately has had a major positive impact with learning and game improvement.
"It offers the best teaching and club fitting technology, and is of course great fun to use too! And gone are the days of cancelling a golf lesson due to poor weather."
The swing studio is suitable for players of all skill ranges, and offers an all-year guarantee of golf, no longer reliant on the weather to go and play 18 holes.
Robert Twigg, Chairman at the club, said: "The Swing Studio has proved to be a real asset and enhancement to our current offering at Lincoln Golf Club, and of course supports our strategy of evolving, developing and continuously improving our course."