Lincolnshire canoeist ready for third epic challenge for LIVES
He has already raised over £10k for the charity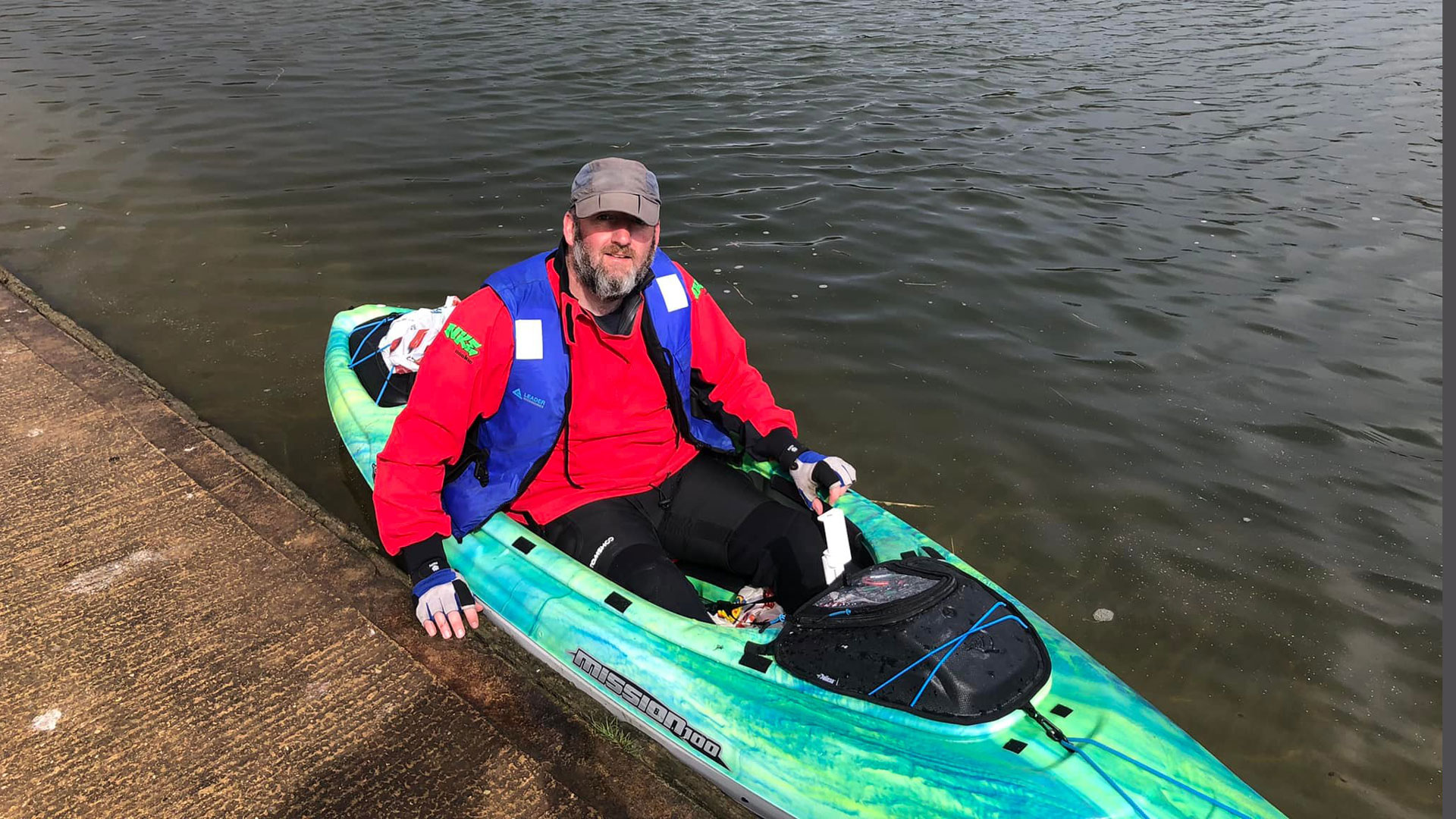 A Lincolnshire man is preparing to take on his "last remaining possible coast to coast paddling challenge" when he gets in his canoe to raise more money for emergency response charity LIVES, for the third and final time.
Mark Hennis' first challenge saw him canoe across England from Liverpool to Goole in December 2020. He then canoed across Scotland from Fort William to Inverness for his second challenge, as well as taking on a climb of Ben Nevis, in August 2021.
The 51-year-old has already raised £10,000 for LIVES from the first two challenges, funding a defibrillator for his local village of Ruskington.
Mark is hoping to push the total as high as he can, which comes after he had initially promised to "never go paddling again". He has already raised £3,620.20 towards his final challenge through raffles, quizzes and his Facebook event fundraising page.
Further pub quizzes and raffles will take place in the coming days.
The latest fundraiser is described by Mark as his "last remaining possible coast to coast paddling challenge". It will see him canoe from Dublin (Irish Sea) to Limerick (North Atlantic Ocean), a journey over 200km long and including a large 24 mile Loch.
Mark hopes the challenge will take no more than nine days and he will start it on April 12.
He said: "LIVES is a charity close to my heart and I'm really pleased to be able to support them. This year, I've got help from my friend, Jim McClory, as my support driver, who I hope can help keep everyone up to date with my progress.
"This is another massive challenge, but the beautiful scenery is often a good distraction!"
Mark will be posting photos and videos before and during his fundraising challenge online here.
Posting on the page, he said: "After promising never to go paddling again I couldn't pass up the opportunity to do one last challenge before my fast ageing body gives in."
He added: "Over the last two trips thanks to you amazing people we have raised well over £10,000 for LIVES and would very much appreciate your support big or small to this worthy charity that everyone at some point has had some dealings with (often without realising it!)."
LIVES responded to more than 11,000 emergency calls last year across Lincolnshire. Each call a LIVES responder attends is due to someone calling 999, from breathing difficulties to cardiac arrest and road traffic collisions to industrial accidents.
The responses are funded by the generosity of people and 100% of all donations from Mark's challenge will go directly to LIVES.
Rachel Hay, community fundraising manager at LIVES, said: "LIVES provides the training, on-going support and lifesaving equipment each responder needs. Every week we attend around 11 cardiac arrests, each and everyone one of these is funded by people like Mark who take on challenges and gain sponsorship, we can't thank Mark enough."