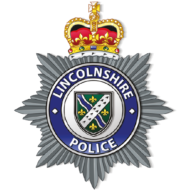 Op Explain – watch how Lincolnshire Police use PAVA spray
Watch the first in a new series of videos
We are today publishing the first in a new series of videos called #OpExplain.
These videos explain different elements of policing that we often get asked about.
We already have a few ideas, however YOU now have the chance to ask questions that will influence what videos we make in the future. You can ask us anything – we will look at the themes of what is being asked and make a video about the most popular questions.
It doesn't have to be a complicated question; maybe you want to know why police car sirens make different sounds, or how heavy body armour is. Maybe you want to see inside a cell or see what is on the "menu" in the custody suite?
Please let us know and maybe you will see a video about it in the future.