'Gargoyle face' winners tracked down after Lincolnite appeal – and donate prize value to food bank
The couple were found after an appeal on The Lincolnite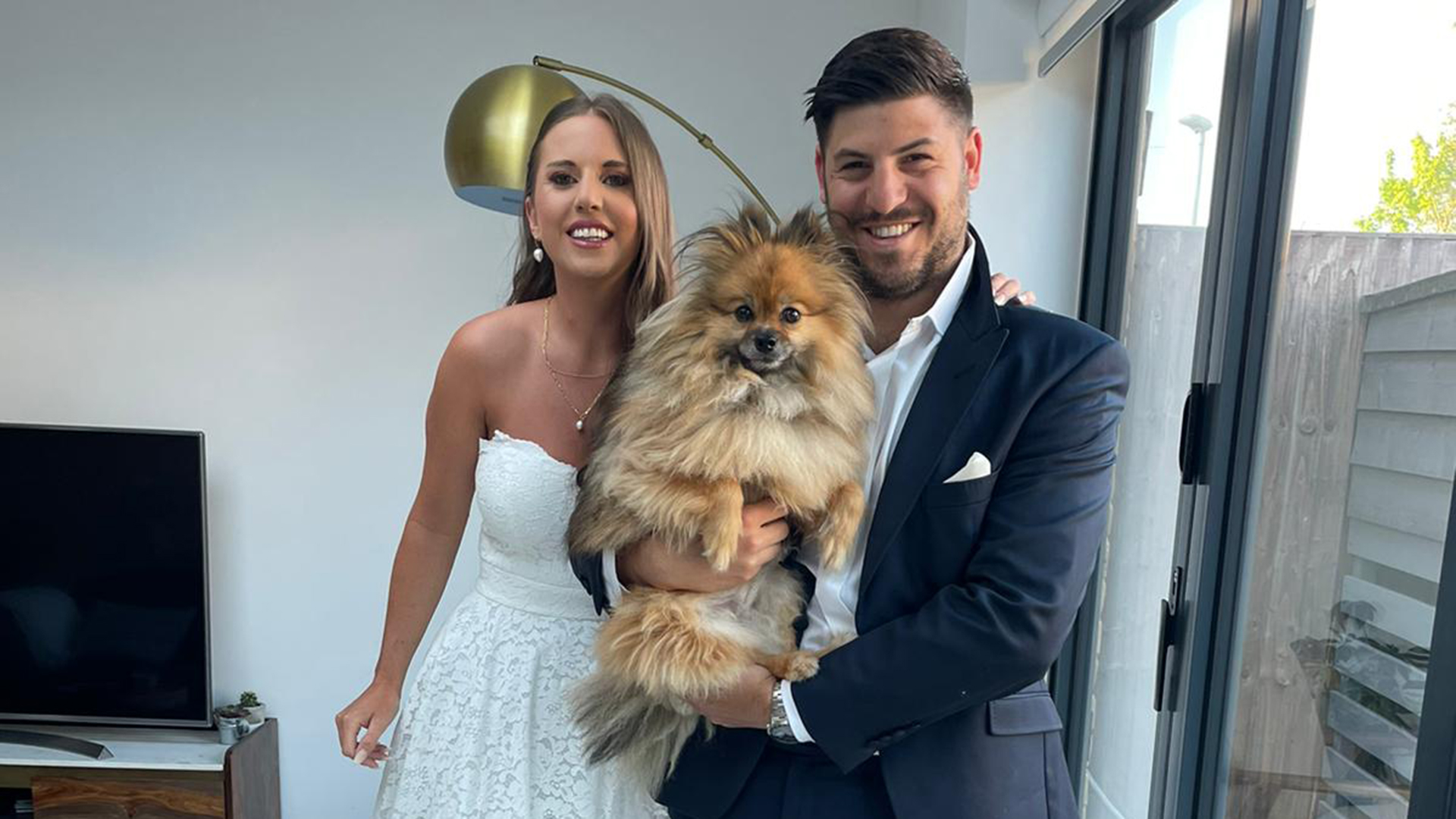 A couple who pulled the 'ugliest gargoyle face' in a competition, on their way to tie the knot, have been tracked down following an appeal in The Lincolnite.
On Saturday, April 30, the cast of the upcoming Hunchback of Notre Dame production were promoting the show by singing from the rooftops of Lincoln Cathedral, as well as inviting the public to get involved in a fun contest.
People were invited to pose in a photo frame for an 'ugly gargoyle face' posing competition, with the winner receiving tickets to the opening night of the production, which runs from May 23 to June 4 in Lincoln.
The winners immediately caught the eye, as they were wearing wedding attire and appeared to be a bride and groom. As it happens, Hannah and Jamie were indeed on their way to the church to get married when they stopped to strike a pose.
It all seemed set in stone for them to win the prize, but no contact details were left and the cast had to launch an appeal to the local media to find this married couple.
The happy couple got in touch with The Lincolnite, confirming their gargoyle 'mug shots'.
A plan was in place for Hannah and Jamie to be awarded two tickets to opening night of the Hunchback of Notre Dame production at Lincoln Cathedral, as winners of the gargoyle competition.
However, they do not live in Lincoln anymore, and were only here for the wedding, so the couple have instead generously decided to donate the value of the tickets to the Lincoln Food Bank – the show's charity partner.
Amy Colley from the Lincoln Food Bank said her "heart just absolutely soared" when she heard the theatre company was repeating its appeal.
"We're so in need of food at the moment," she said. "We've seen a rise in food bank usage, it's just come up so much. I didn't think it could be any more from Covid, but we are seeing really, really big figures.
"I think in the last three months we've given away 17 tonnes of food to local people in crisis."
The Hunchback of Notre Dame is almost ready for the curtain raising performance at Lincoln Cathedral on May 23, and while many nights are sold out, some seats are still available from the Cathedral website.