View inside the cockpit for RAF Cranwell jubilee flypast rehearsal
Unbelievable footage!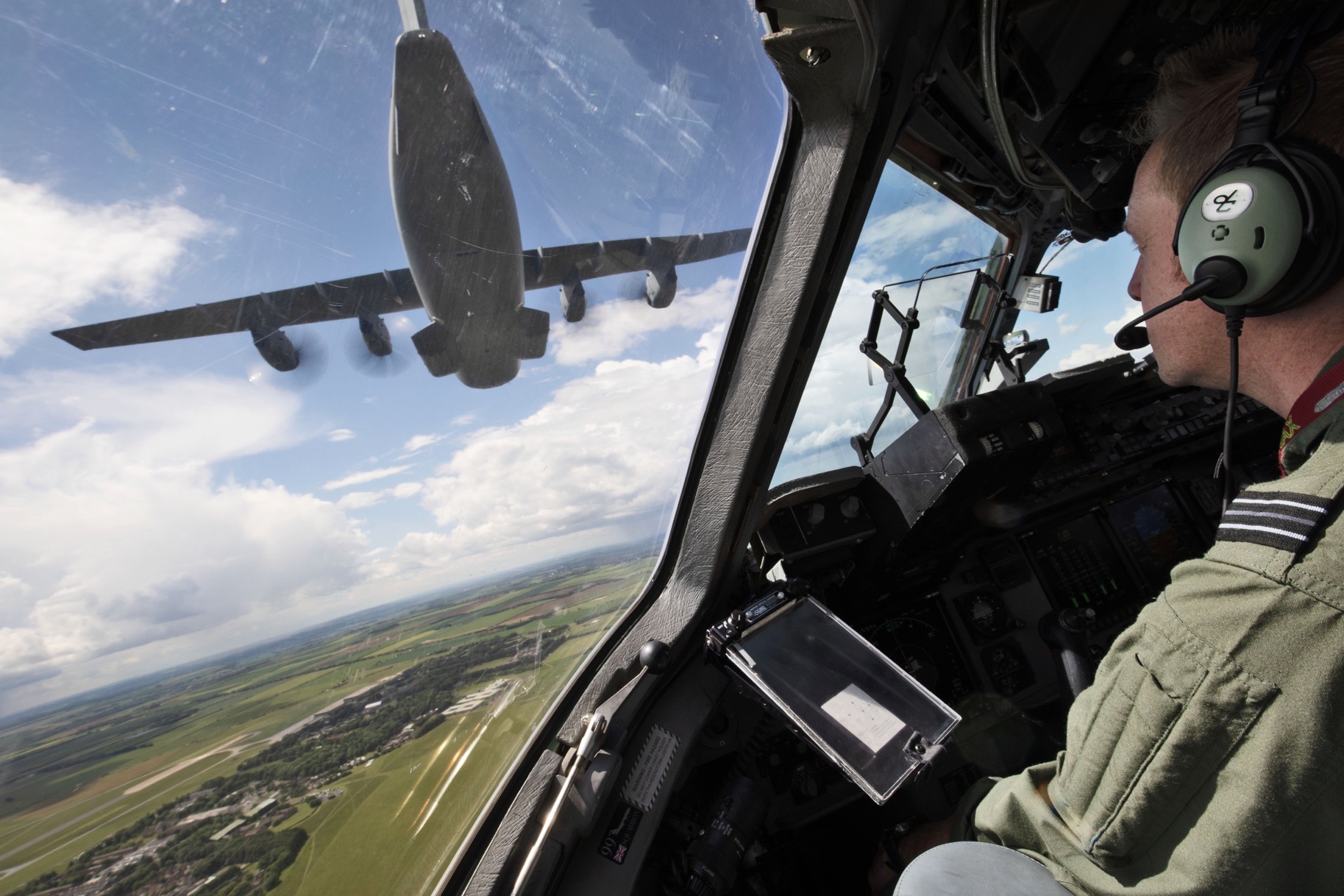 Images have been released from inside the cockpit of aircraft that took part in a rehearsal flypast of RAF Cranwell – ahead of the Queen's Platinum Jubilee celebrations.
Formations of a whole host of military aircraft and helicopters were spotted over Lincolnshire this week, as the Royal Air Force, British Army and Royal Navy were all represented in 22 aircraft practising their formations for a rather special celebration next week.
On Thursday, June 2, there will be a Platinum Jubilee flypast over Buckingham Palace, marking Queen Elizabeth II's 70 year reign as ruler of the British monarchy.
The full flypast will have 70 aircraft taking part, one for each year of Her Majesty's reign, including Lincolnshire-based icons the Red Arrows, but it was all eyes on RAF Cranwell this week.
The formation flew over RAF Cranwell's College Hall, which played stand-in for Buckingham Palace, with the first aircraft flying over at 1pm on Tuesday, May 24.
Rehearsals began near The Wash before reaching the North Sea and RAF Cranwell and eventually dispersing over North Lincolnshire and parts of Yorkshire.
It allowed for vital preparations ahead of the main event next month, marking the first day of royal celebrations for the Platinum Jubilee. Reports state the Queen herself will watch the flypast from the Buckingham Palace balcony with other members of the royal family.
Squadron Leader Greenhowe, the project officer responsible for coordinating the flypast, said: "We are very proud to be able to show Her Majesty The Queen, our Commander-in-Chief, on this unique occasion for the longest-serving monarch and her 70 year Platinum Jubilee, our capability and present that as a fitting and appropriate tribute for her 70-year reign.
"It should be a good spectacle for the country, the union, and the Commonwealth."
Squadron Leader Longland, a Royal Air Force Puma pilot, said: "The flypast went really well. We made our time on target over the top of College Hall which was standing in as Buckingham Palace.
"It has been in preparation for months and requires detailed coordination between all the different aircraft which fly at different speeds. I feel hugely privileged and excited to get to fly over the palace for The Queen on this momentous occasion."