Arson: Dramatic pictures show Skegness beach fire, confirmed as deliberate
Dramatic footage captured by the beach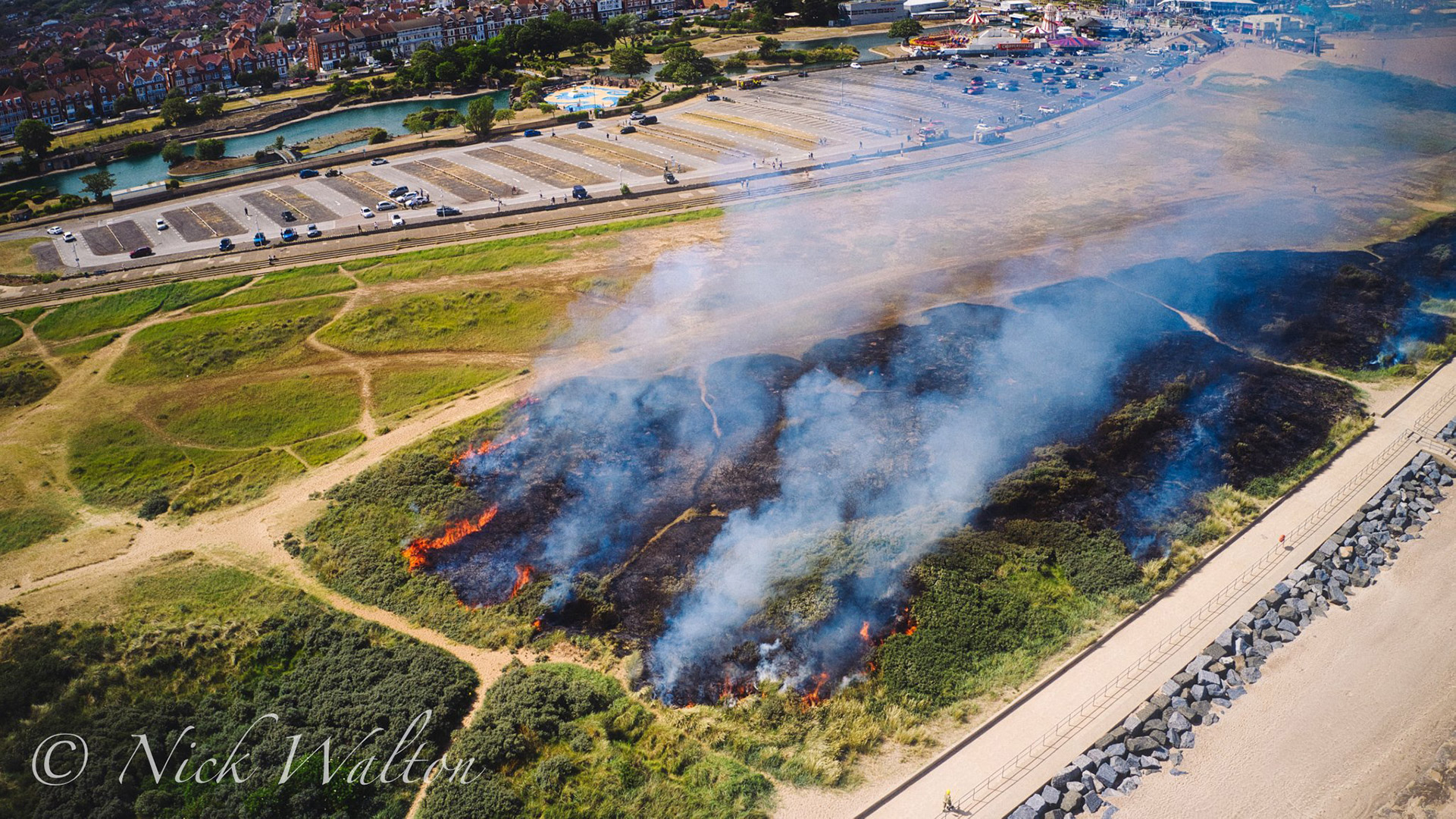 Fire crews have confirmed a large fire by the beach at Skegness' Grand Parade on Tuesday afternoon was started deliberately.
The fire broke out at around 2.50pm on Tuesday, on sand dunes near Grand Parade, just overlooking the beach in Skegness.
Three Lincolnshire Fire & Rescue crews were called to the scene to control the flames, after a large section of the grassland caught alight and smoke covered the area.
Lincolnshire Fire & Rescue has confirmed to The Lincolnite that the cause of the fire was deliberate.
It was soon brought under control by fire crews, two from Skegness and one from Wainfleet, using one hose reel jet, four beaters, a main jet and a light portable pump.
A spokesperson for Lincolnshire Police said: "Fires can spread quickly and cause significant damage – both to property and the environment.
"They also put lives at risk and when out of control, can lead to fatal consequences.
"We urge anyone dealing with ignition in any form to do so responsibly and safely.
"If you know anything about this incident and want to report it to us, please contact us on 101."
Pictures taken from the scene by Nick Walton show the severity and size of the fire, as it spread through the sand dunes and was eventually dealt with by firefighters.