Lincoln man loved taking part in Stephen Mulhern's 'In For A Penny'
Others shared their selfies with Stephen too!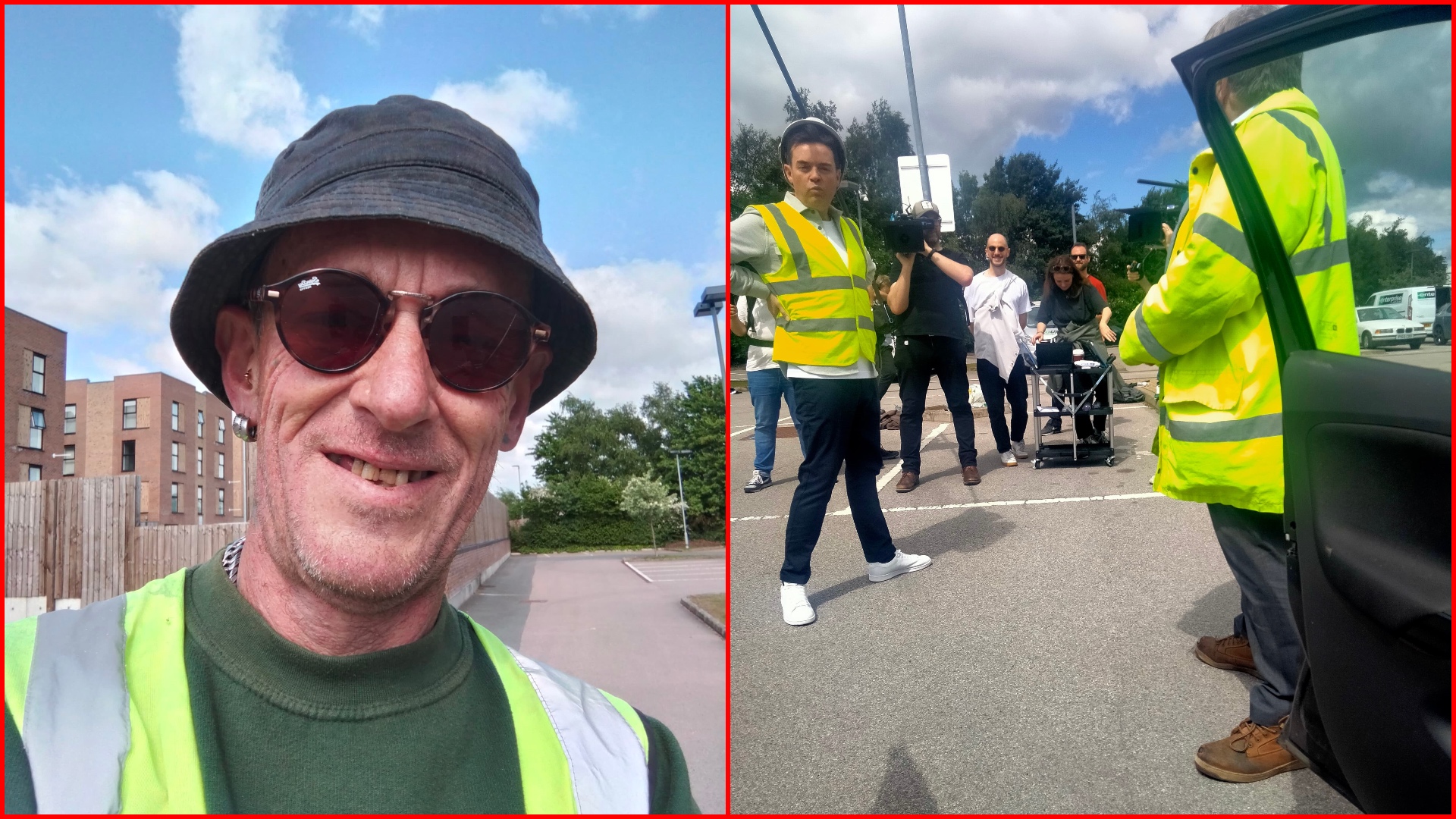 A Lincoln man said he "loved being on the show" after being among the people lucky enough to be involved when Stephen Mulhern filmed ITV's 'In For A Penny' in the city this week.
In For A Penny sees television presenter Stephen Mulhern hit the streets with his pop-up gameshow, where unsuspecting members off the public take on a challenge and compete for a cash prize.
Stephen was in Lincoln filming on Wednesday and Thursday, June 8 and 9, and was spotted in locations including the Brayford, Lincoln Castle, a local car park, and local coffee shop Thomas2, which is located on St Swithins Square.
Leslie Wood, a site cleaner for a local retail park, was among a group being filmed for the show at the Tritton Road retail park, near where ASDA Living is located.
Leslie The Lincolnite: "There was a group of five of us in the end. We were all in high-vis and had to introduce ourselves as this new band called the 'High Vizzers'. We had to all get into a car which had cameras in it and park it in a parking space while chatting amongst ourselves.
"There was one other guy in a high-vis before I arrived on set and he was introduced to me as my long lost brother, so I had to ask him a few times for the camera 'are you really my brother?'
"We never won anything but it was fun anyway. I loved being on the show and enjoyed being part of it. I thought what we were doing was absolutely hilarious."
He added that he was told the show will air next spring.
At the same location, Leslie's friend Chantelle Thomas met the TV star with her daughter, describing Stephen as a "lovely" man.
Stephen also stopped at local family-run coffee shop Thomas2 to do some filming on Wednesday, June 8 before having lunch to takeaway from the same local business on Thursday.
The coffee shop's co-owner Jo Thomas told The Lincolnite: "He was a lovely, funny bloke and we had a great time. I'm looking forward to seeing the episode."
Local man Will Shearer also caught footage of the filming taking place near Lincoln Cathedral while walking on his way to work.
https://youtube.com/shorts/IVuvuyh2wIQ?feature=share
Earlier in the day, Stephen Mulhern appeared on camera in a light-hearted exchange on Brayford Wharf North with a 'fan'.
https://twitter.com/BBCRadioLincs/status/1535182104329330688