July 30, 2022 8.00 am
This story is over 15 months old
Lincoln village pub keen to put right zero-star hygiene rating
Managers claim the pub didn't serve any food during kitchen refurb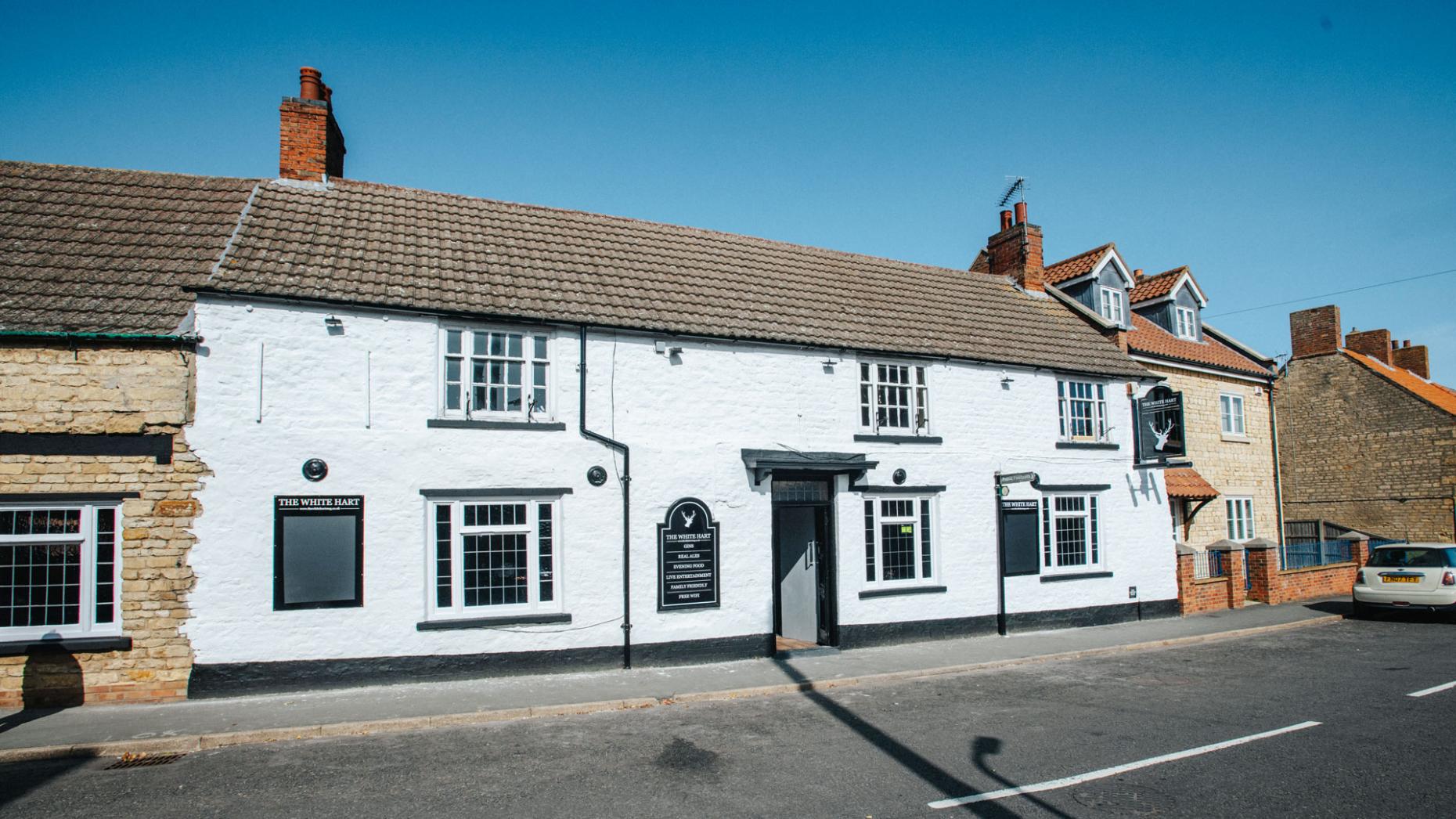 A Metheringham pub manager has applied for a re-inspection following a zero-star hygiene rating, as power blackouts, supply issues and a full kitchen refurbishment saw ordinary food service grind to a temporary halt.
The White Hart on Metheringham High Street was the subject of a food hygiene inspection on June 22 this year, for which they were given an alarming score of zero out of five.
North Kesteven District Council inspectors found that "urgent improvement" was needed in the hygienic food handling and cleanliness of facilities, with management of food safety being considered "generally satisfactory".
It comes after a score of 4 out of five in its previous inspection, back in January 2021, and management at the pub has explained the reasons behind the low rating.
Callum Toynton, manager at The White Hart, Metheringham, claimed to The Lincolnite that electrical failures left the kitchen without power, while supply issues saw all storage facilities out of order and brought a sudden halt to food service at the pub.
He said: "We have had some issues with the electrical supply to the kitchen and there has been a long period to which the kitchen has been with without power, prior to this inspection we had had a supply issue meaning that all storage facilities were out of order and all fridges and freezers were then emptied to which there was no food left on the premises.
"Due to the kitchen being out of order we didn't clean as regularly as we would when it was open. But due to work being carried out we could also not step in the way of tradespeople.
"As for the cleanliness, we have had all the kitchen re-plastered due to the plaster breaking down and new electrics ran into parts of the kitchen.
"We have got rid of all cooking utensils and have replaced with new ones, we have also had some of the roof repaired on the kitchen due to damage caused by weather.
"As you can imagine this is a slow process and things need to be actioned and put in place prior to work being started and completed."
They also spoke about having to turn people away due to kitchen troubles resulting in a postponement of food service. The pub works are now complete with a completely refurbished kitchen and a pledge that it is "more than clean, tidy and hygienic."
The manager added: "We have had many people come in and ask for food and have had to reject them and send them to other locals pubs to keep the business local and make sure they are supported as well.
"As for actual food service we only started serving 2-3 weeks after the service inspection due to major works needing to be carried out.
"For anyone that comes to The White Hart they know the problems we have had with the kitchen and electrical supply and are aware that during all this food service had been stopped immediately for the safety not only for the public but also the staff.
"Now all work has been carried out and completed we will be applying for a re-inspection where people will see that we are more than following hygiene laws."