Lincolnshire scorcher: First ever red weather warning for heat in the UK
Red weather warnings mean a risk to life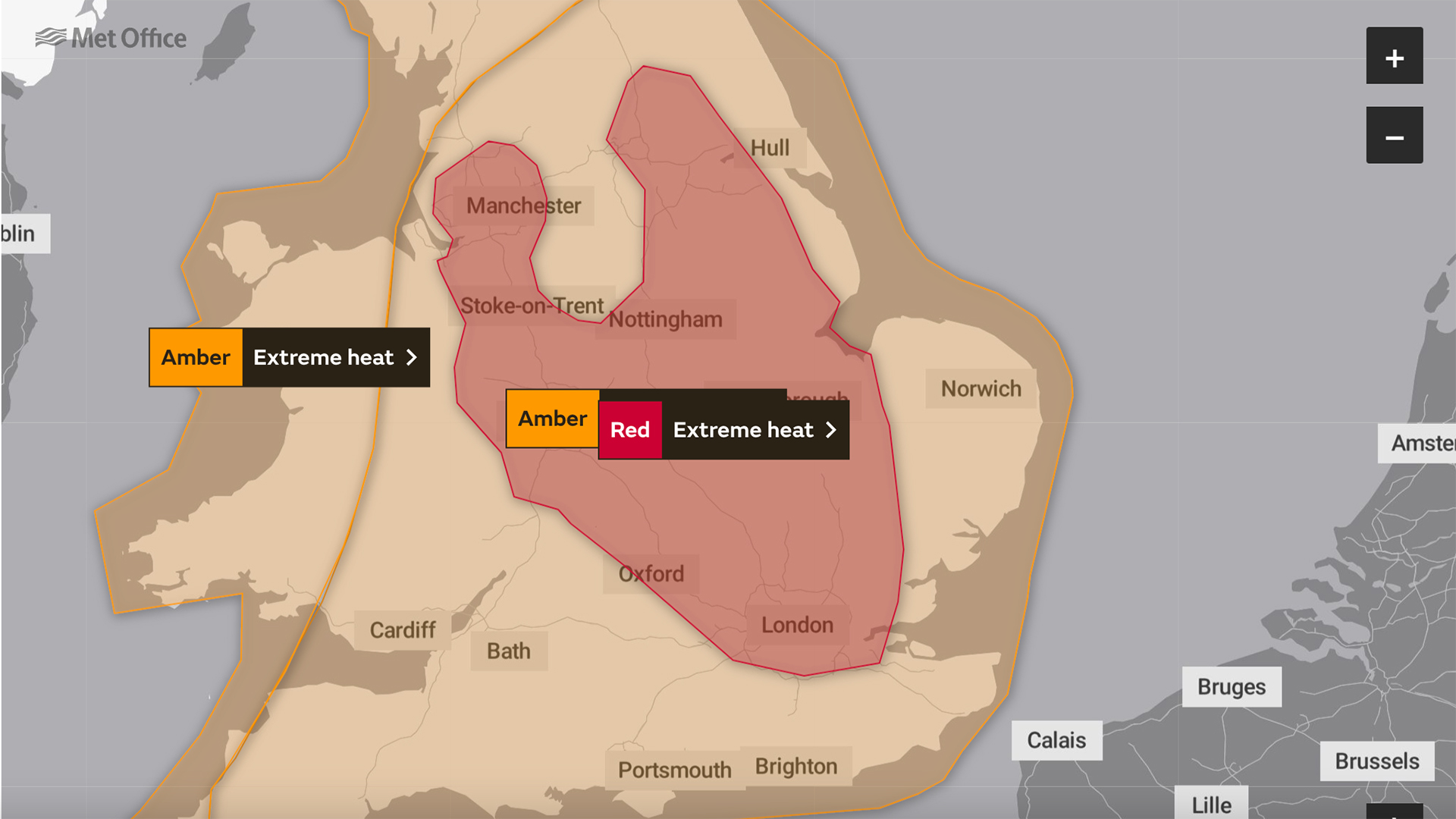 For the first time in Met Office history, a red warning for extreme heat has been issued in the UK – affecting areas across Lincolnshire and beyond.
A red weather warning means that there is a "very likely" risk to life, and urges people to take caution and keep themselves safe from this extreme heatwave – which is predicted to peak on Monday, July 18 and Tuesday, July 19.
Temperatures are expected to hit a quite unbelievable 37°C in Lincoln on Tuesday, with the red weather warning first hitting the city on Monday, when it is expected to reach highs of 34°C.
It follows on from a week of amber warnings for heat, as the UK goes through an almost unprecedented heatwave this summer – but temperatures are only likely to increase in the coming days.
It is believed the heat could cause disruption to travel, infrastructure and health services, with night time temperatures never dipping below 25°C in some areas.
A level three UK Health Security Agency alert has been issued, advising the NHS to look out for vulnerable people and those with underlying health conditions.
Predictions are being made that some areas of England could record temperatures over 40°C, something which is unprecedented in this country and would smash the previous record of 38.7°C in Cambridge in July 2019.
However, other areas in Lincolnshire, such as coastal resorts like Skegness, are not affected by the red warning, instead maintaining the amber warning and hitting around 27°C – meaning a day to the beach would actually offer cooler conditions than staying in central areas of the county.
The weather warning will come to an end on Wednesyda, July 20, when temperatures are due to drop down to around 26°C in Lincoln, with patchy rain predicted.