Stokes of Lincoln mark 120th anniversary in business
Help for Hospitality during 120th anniversary celebrations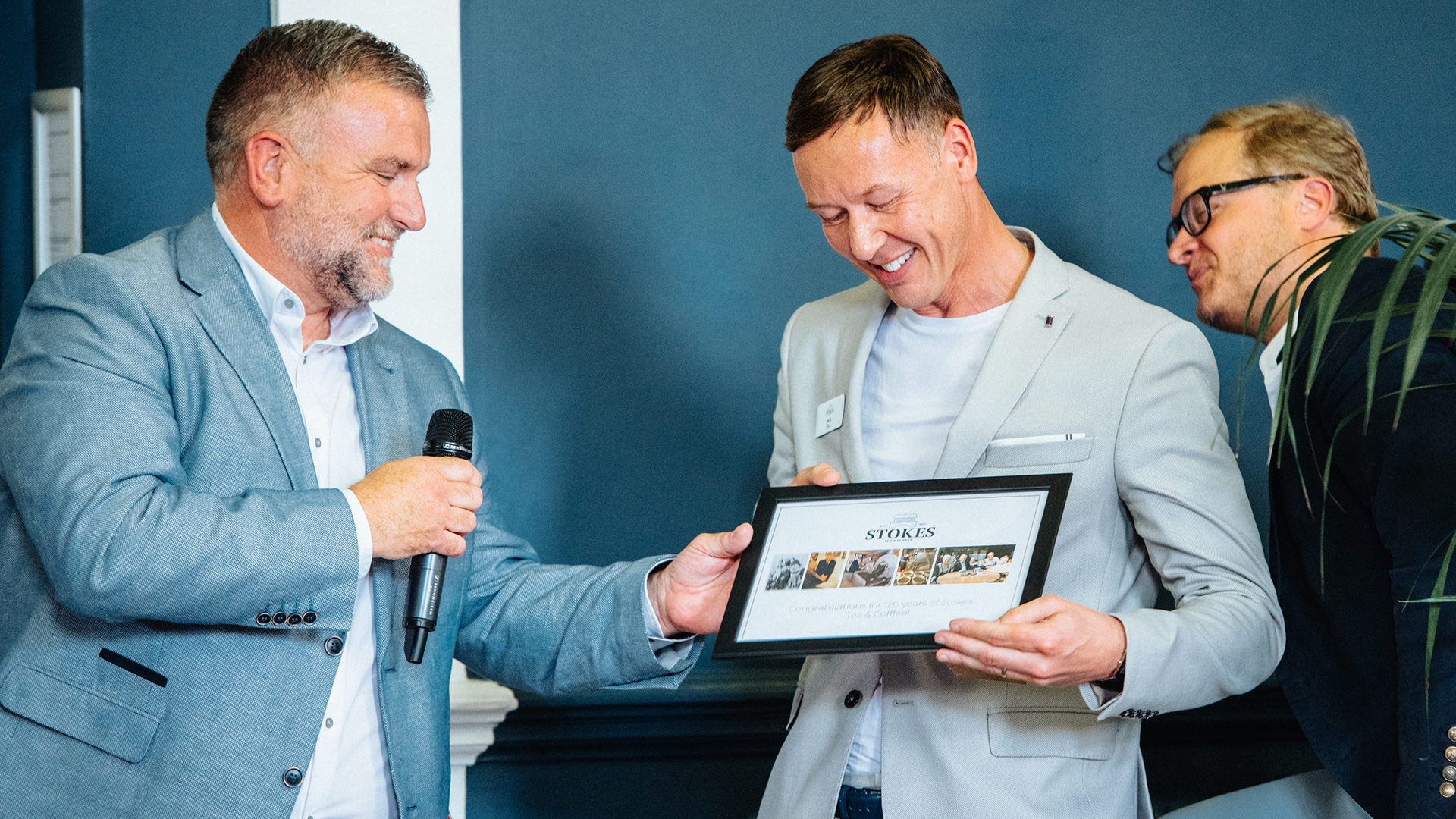 One of Lincolnshire's best loved family business is celebrating a big milestone, as Stokes Tea & Coffee marks 120 years trading.
The story of Stokes Tea & Coffee dates back to 1892, when Robert William Stokes moved to Lincoln and brought his passion for hot drinks to the city with a new cafe.
Some 120 years and four generations of Stokes family later, and the business is still going strong, with two sites in Lincoln, a popular online shop and a takeaway service called Stokes To Go – which was launched recently.
In tribute of this wonderful anniversary, Stokes hosted a special event at the company's HQ, inside the Lawn Building on Union Road, to celebrate and support fellow local businesses.
There were panel discussions tackling hot hospitality topics, as well as roastery tours, demonstrations, taster sessions and an exhibitor area in a packed schedule.
Nick Peel is the fourth generation of the family to lead Stokes Tea & Coffee, he said: "I'm sure my Great Grandfather would have been amazed to see how far the company has come since he started it 120 years ago.
"It makes me feel very proud as well as grateful. Our customers, suppliers, colleagues, and teams have all helped us along the way to achieve this milestone.
"It's a challenging time right now for independent businesses, especially those in hospitality. So, we were keen to team up with our colleagues and use our anniversary event to not only celebrate our history, but to help support the future of hospitality businesses."
Some of the names in attendance included the Mayor of Lincoln, Cllr Rosanne Kirk, Andrew Ward MBE, who is the director at Lincolnshire-born firm Roy Ward Farms, and Pat Doody, chair of the Greater Lincolnshire Local Enterprise Partnership.
The event was sponsored by Wright Vigar, who had representatives on hand to provide advice for businesses on professional accountancy services.
Mary Powell from Visit Lincolnshire said: "We were delighted to be Event Partner with Stokes Tea & Coffee for this momentous occasion. It's so encouraging to see businesses coming together to share ideas and collaborate to overcome common challenges.
"Visit Lincolnshire has been working hard over the last two years to support businesses in a range of ways from marketing skills to product development and investment."
The Lincolnite photographer Steve Smailes captured these pictures from the event: