Family of new grandmother killed in A15 taxi crash recall heartbreak
An undisclosed settlement was reached as the taxi driver was jailed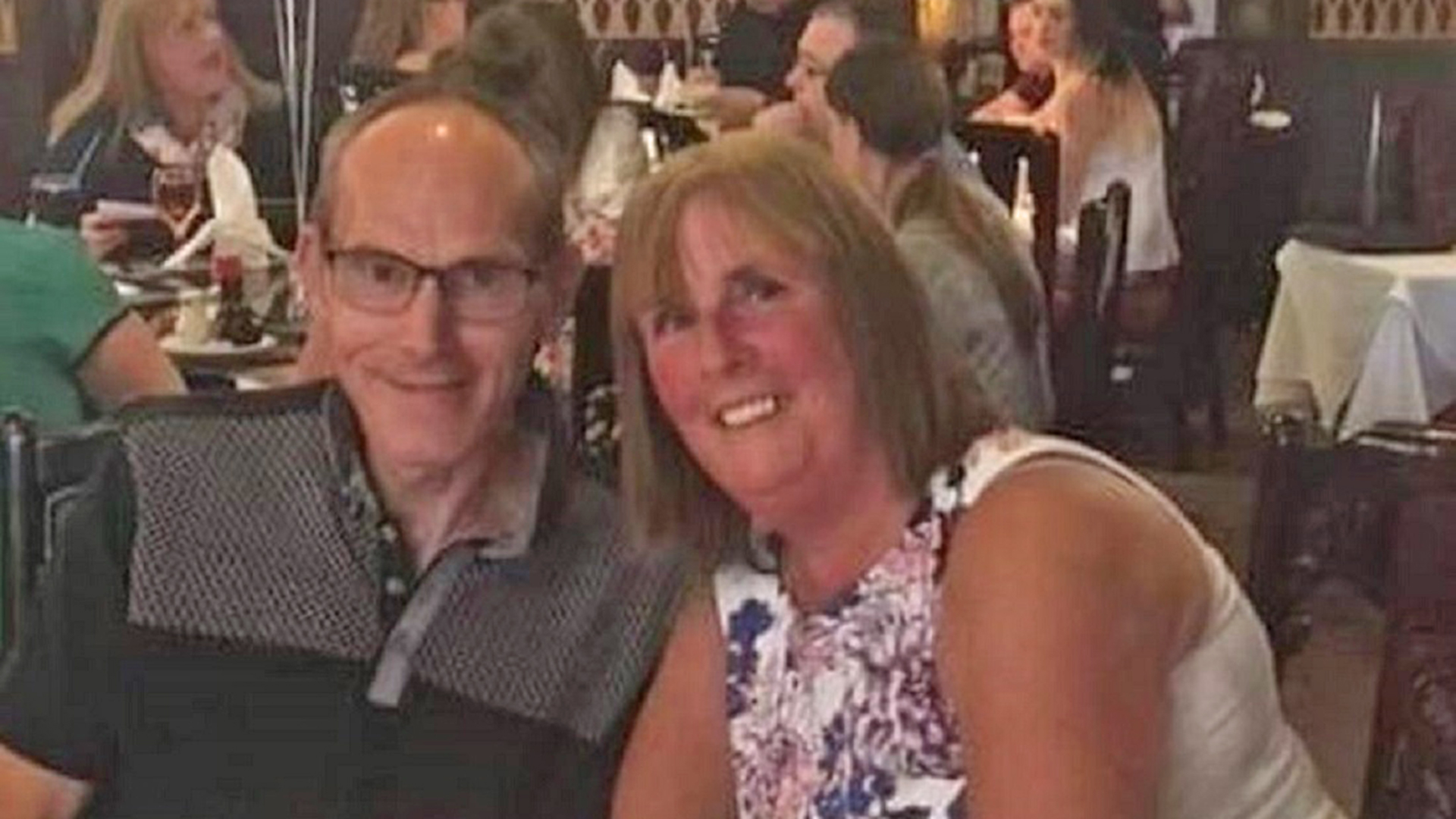 A heartbroken family are urging people to take care on Lincolnshire's roads after a new grandmother was killed in a crash between a taxi and a tractor on the A15.
On February 25, 2019, after going to her part-time job accompanying children with learning difficulties to and from school, Isabella Hopkins got a taxi home to Ashby, Scunthorpe.
The taxi was heading down the A15 when it struck a trailer attached to a tractor, causing the car to collide with the central reservation on the road near Barton-upon-Humber.
Isabella, 58, was pronounced dead at the scene, just six weeks after becoming a grandmother for the first time. She left behind her husband of 36 years Mark, 62, and children Amy and Steven, aged 31 and 37 respectively.
The taxi driver was found guilty of causing death by careless or inconsiderate driving, receiving a nine month prison term in 2020.
Her husband Mark has joined his legal team at Irwin Mitchell in marking National Road Victim Month to warn of the dangers of carelessness behind the wheel. This comes after an undisclosed settlement was secured from the insurers of the driver who was jailed.
Mark said: "Isabella was so excited to be a grandmother. She was so proud and had been knitting frantically.
"Isabella was the most generous and kind person I've ever known. Family was everything to her and she would give anything for them. She adored occasions like birthdays and Christmas; that she didn't get to celebrate any of these with her grandchildren; break our hearts. Such days are just not the same without Isabella.
"Isabella and I were looking forward to a new chapter in our lives as grandparents while also enjoying time together and making plans for the future. Sadly I feel cheated that this has been taken away from us.
"The last few years and trying to come to terms with what's happened have been incredibly difficult for everyone. We remain heartbroken at what's happened.
"I lost my wife of 36 years, the children their wonderful mum and the grandchildren will never get to grow up with Isabella and feel the love she had for them. Given the nature of Isabella's work we're just thankful that a child wasn't in the car at the time, as the outcome may have also been catastrophic for the parents.
"No sentence can ever make up for the pain our family continues to suffer. We just hope that speaking out we can help realise why it's so important to take care on the roads. I wouldn't wish the pain we still face on anyone."
Liz Whitehead, a specialist road accident lawyer at Irwin Mitchell representing Mark and the couple's children, Amy and Steven, said: "Mark and his family remain devastated by their loss and the needless circumstances in which Isabella lost her life.
"Isabella was a much-loved wife, mum and grandmother, whose loss is still painfully felt by her family. While nothing can make up for what's happened we're pleased to have secured this settlement which we hope will allow them to look to the future the best they can.
"Sadly this family's story vividly highlights the tragic consequences people can be left to face following collisions on the roads. Therefore we urge all road users to take care to help reduce the number of people killed or seriously injured."