In pictures: Red Arrows season reaches halfway point
Including a flypast for The Queen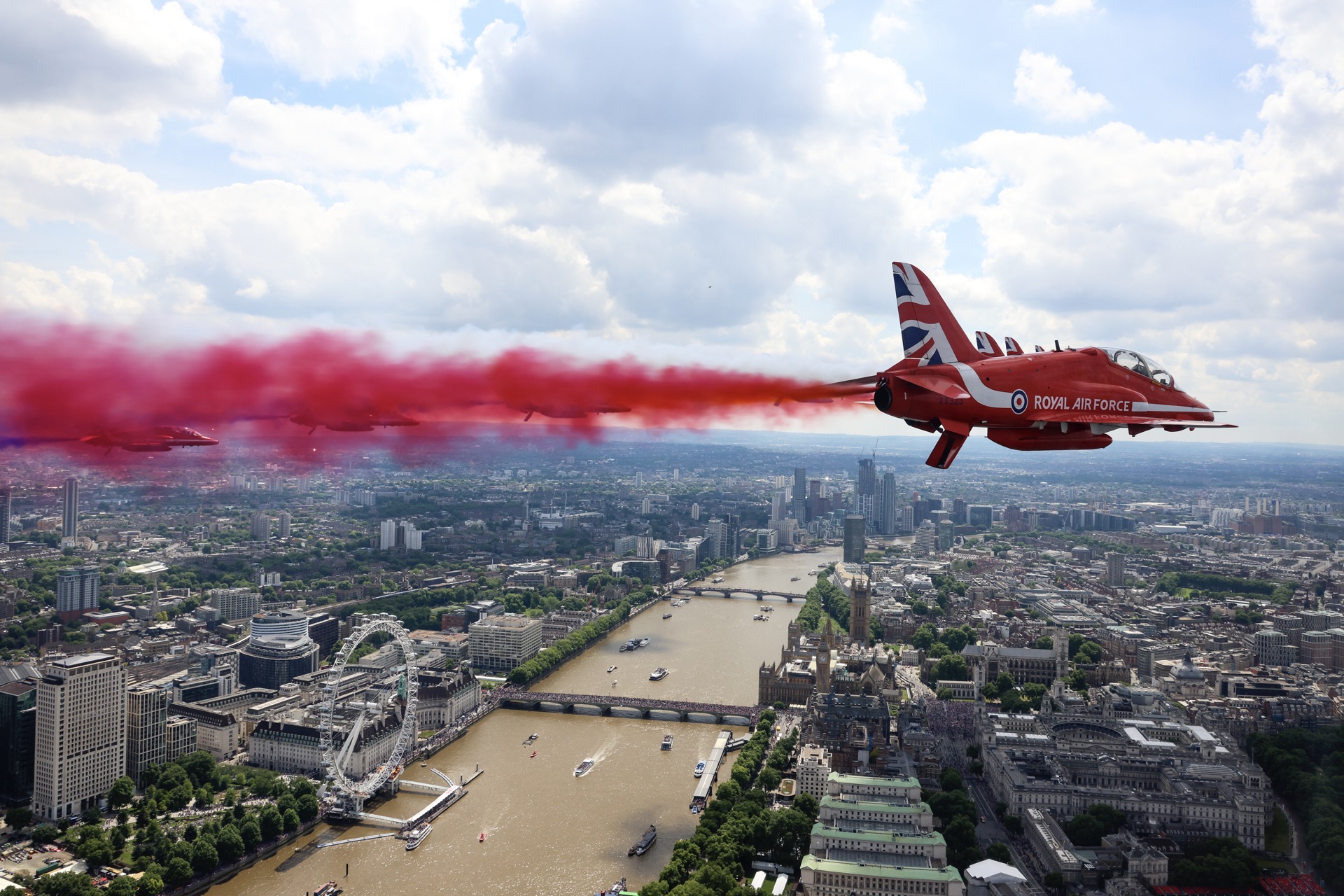 The Red Arrows have completed over 30 displays, and performed for hundreds of thousands of people at home and overseas, since the end of May and the 2022 season has now reached its halfway point.
The Royal Air Force Aerobatic Team's 58th season got underway in late May after pre-season training in Croatia and Greece.
Since then, the Red Arrows have made appearances at big shows and festivals in England, Northern Ireland, Scotland and Wales, including several marking Armed Force' Day, and even meeting Hollywood actor Tom Cruise at the Royal International Air Tattoo in Gloucestershire.
The Red Arrows have also had high-profile moments including providing a finale to a flypast over London to celebrate Her Majesty The Queen's Platinum Jubilee in June.
There's also been several mixed formations, such as with the RAF's VIP Voyager aircraft known as Vespina.
The team have also represented the UK overseas, including through visits to events in France, Denmark and Ireland.
The first week of August brings a traditional pause in display flying and shows, allowing the Red Arrows' dedicated engineers and support staff to carry out planned work on the Hawk jets and make preparations for the second half of the season.
The Red Arrows performed a joint flypaat with a Royal Air Force Typhoon on the opening day of the Farnborough International Airshow.
The next public display by the Red Arrows is on August 10 at Falmouth.
The domestic season runs until September, before the team deploys to the Gulf to participate in the Bahrain Air Show for the first time in November.
Squadron Leader Tom Bould, Team Leader and Red 1, said: "This really has been a summer of celebration, helping to mark the Platinum Jubilee and supporting world-class events, such as opening the Commonwealth Games in Birmingham.
"It's been a packed first half of the display season – with sell-out venues and capacity crowds everywhere we've gone and highlighting everyone's insatiable appetite for airshows, live events and aviation.
"We've really enjoyed performing for these huge audiences and having opportunity to also meet so many people at these events and, hopefully, inspiring people of all ages and backgrounds through teamwork and precision."