August 23, 2022 11.01 am
This story is over 14 months old
Public to have their say at information events for Hykeham Relief Road project
Construction of the road will begin in 2025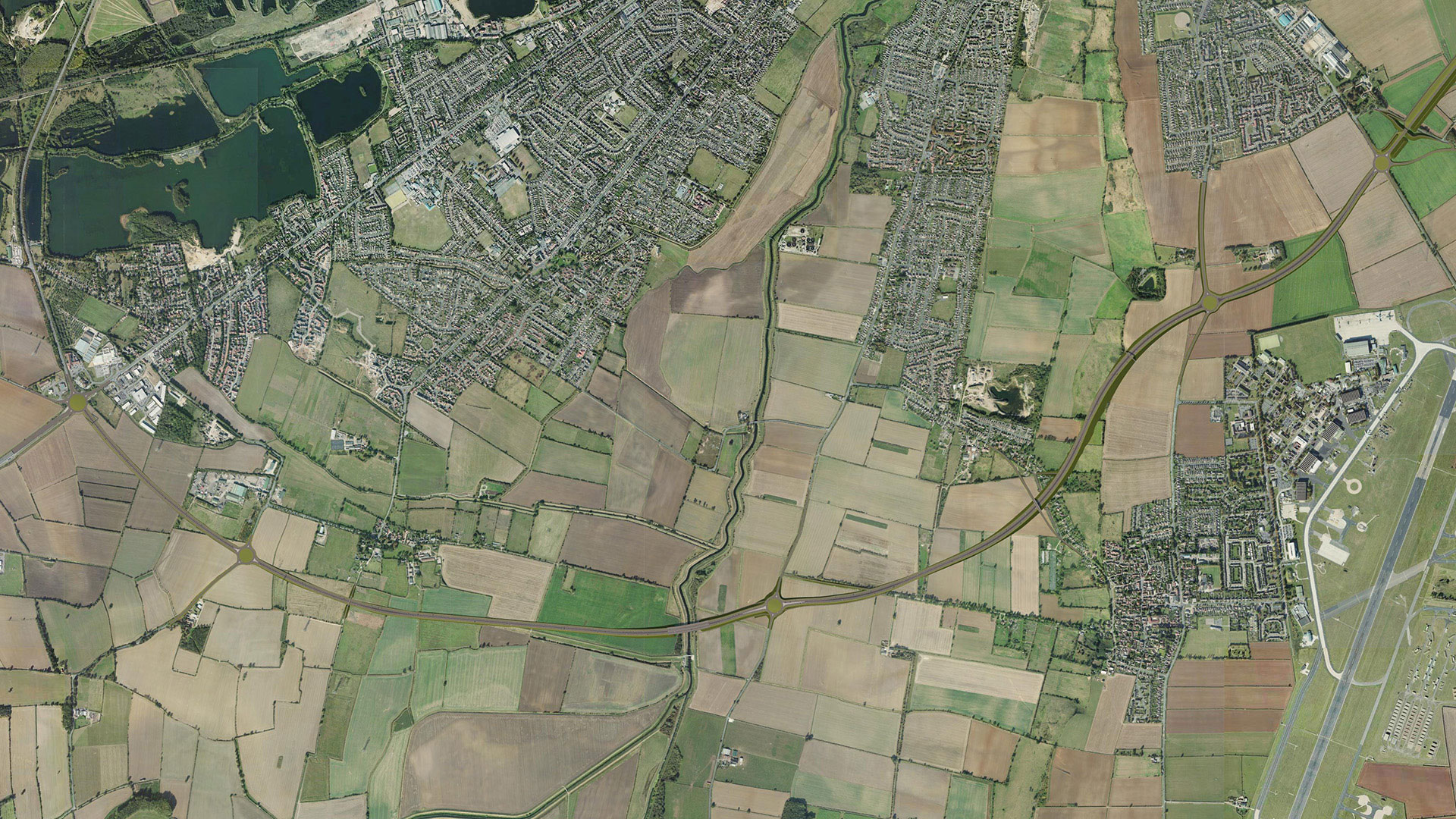 Anyone interested in meeting the project team and finding out more about the North Hykeham Relief Road is encouraged to attend one of the information events taking place during w/c 12th September.
People will have the opportunity to ask questions and will be invited to share their views about particular aspects of the North Hykeham Relief Road project during series of upcoming drop-in sessions.
Below are the dates and locations:
Tuesday 13 September at Bentley Hotel (Newark Rd, LN6 9NH)
Wednesday 14 September at Waddington Community Hub (High St, LN5 9RF)
Thursday 15 September at Bracebridge Heath Cricket Club (Cross O'Cliff Court, LN4 2HL)
Please note that all events are from 3-8pm.
Cllr Richard Davies, executive member for highways, said: "Work to progress the North Hykeham Relief Road is continuing on, with our team and Balfour Beatty carrying out site surveys and working to optimise the preferred relief road route ahead of submitting a planning application.
"The team has already come up with some ways of optimising the preferred route to avoid
key infrastructure, like a fuel pipeline, a flood bund, electricity pylons and a biodigester.
"However, there are some aspects of the design we'd like the public to share their views on ahead of completing the new road's design. These include the design of the project where the new relief road crosses Station Road; re-routing the existing Public Right of Way at Somerton Gate Lane; and environmental considerations and any other ways the route could be optimised."
In addition to sharing views with the project team at the public information events, an online survey will also be available for people to complete from Monday 12 September at www.lincolnshire.gov.uk/nhrr.
Please note that some aspects of the route cannot be changed at this stage, including its start and end points and where the road will intersect with Station Road.
Cllr Davies continued: "This project will be a massive undertaking that will see a new dual carriageway built linking the A46 Pennells Roundabout to the Lincoln Eastern Bypass, creating a complete ring road around the city.
"Not only will new roundabouts be built at South Hykeham Road, Brant Road and Grantham Road, but a number of new bridges will also be built, including at Station Road and over the River Witham.
"All being well, we're planning to start construction of the road towards the end of 2025."