Schoolboy, 8, to cycle for ambulance crews who saved him from grisly accident
Bradley Staples has raised £1,750 already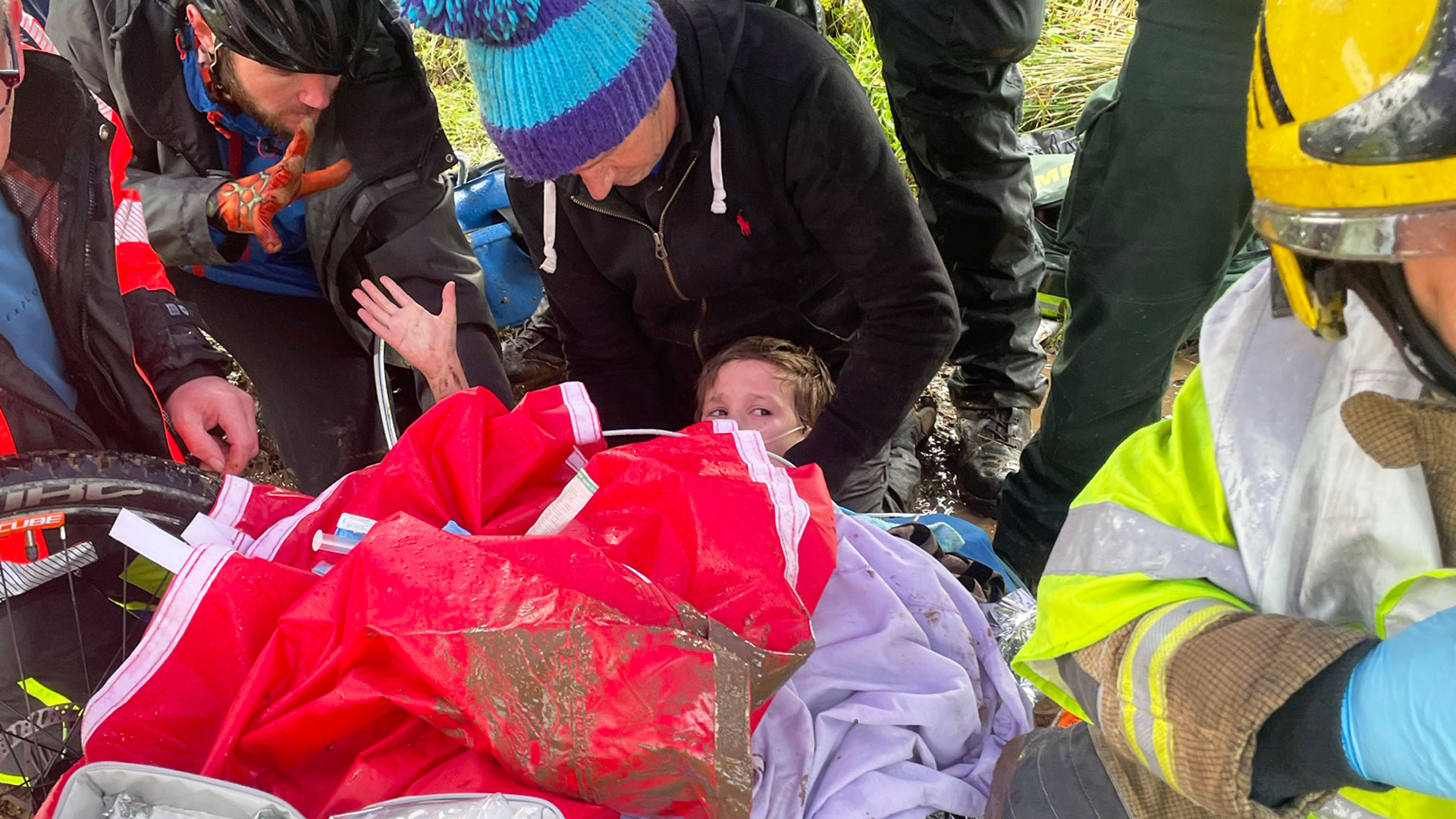 An eight-year-old schoolboy from Waltham will cycle 31 miles from Benniworth, near Louth, to the Lincs & Notts Air Ambulance Headquarters near Waddington to say 'thank you' for the care he received following a horrific cycling accident.
Earlier in the year, Bradley was competing in an off-road cycle competition at Benniworth Motor Cross Track when he suffered potential life-threatening injuries in a freak accident.
Bradley remembers what happened: "I thought it was a simple topple-over, but then I was told to lay still on the ground, I was there in the thick boggy mud for two hours".
The LNAA were called out. Bradley's dad Mark remembers vividly the moments following the accident.  He said: "I knew it wasn't good when I saw the race had been stopped on top of the bank.
"When I got to him, I could see that the brake lever was in his leg. I called over to my dad to call an ambulance and the first thing I did was try to make Bradley comfortable."
To donate to Bradley's cause click here.
That day there had been heavy rain and the track was covered in mud, causing Bradley to lose control of his bicycle.
The Lincs & Notts Air Ambulance crew, Doctor Paul Hancock and HEMS Paramedic Matt Burns arrived on scene in the Critical Care Car as the helicopter was unable to fly in the weather conditions.
Once the crew arrived, they could see that Bradley was in a lot of pain but conscious.
Dr Hancock said: "We were in a big, muddy field, not the easiest environment to work in. Bradley was in a lot of pain and getting cold as he was in thick mud.
"It was potentially really serious because there are vessels and nerves there which means an injury like that could cause a lot of damage. These are the things we don't know on the way there and the concern was whether this was life or limb-threatening. Something like this could have been life-changing for a child."
The team around Bradley decided that the best option was to take the bike apart from under him. They took the handlebars off and the brake lever on the other side. The other lever stayed in Bradley all the way to hospital.
"Being a child with this kind of injury in an environment where he's getting cold, it's important that after we've given him pain relief and made him as comfortable as possible, we monitor him and get him to hospital quickly," said Dr Hancock.
As the weather began to improve, the crew called for the helicopter to pick Bradley up and take him to Queen's Medical Centre in Nottingham, a journey which took just twenty-five minutes rather than the two hours it would have taken in an ambulance.
Just three weeks after the crash, Bradley was back racing.
Bradley will undertake his cycle challenge on Sunday, August 21st with his father and two grandfathers and is relishing the chance to race them on some of the stretches. He said:  "I am really good on the hills and I love endurance, it means you can go at a steady pace for a long time. I hope to be a World Champion one day and wear a yellow jersey on the Tour de France.
"I also want to raise some money for Lincs & Notts Air Ambulance because I want to thank them for what they did. They helped me a lot on the day, especially when they got the bike separated. If they weren't there, I wouldn't have been looked after as quickly."
Bradley is aiming to raise £2,000.
Monies raised will go towards funding the work of the Lincs & Notts Air Ambulance.