Terminally ill mother's last wish to financially secure toddler son's future
Over £11,000 on the fundraiser already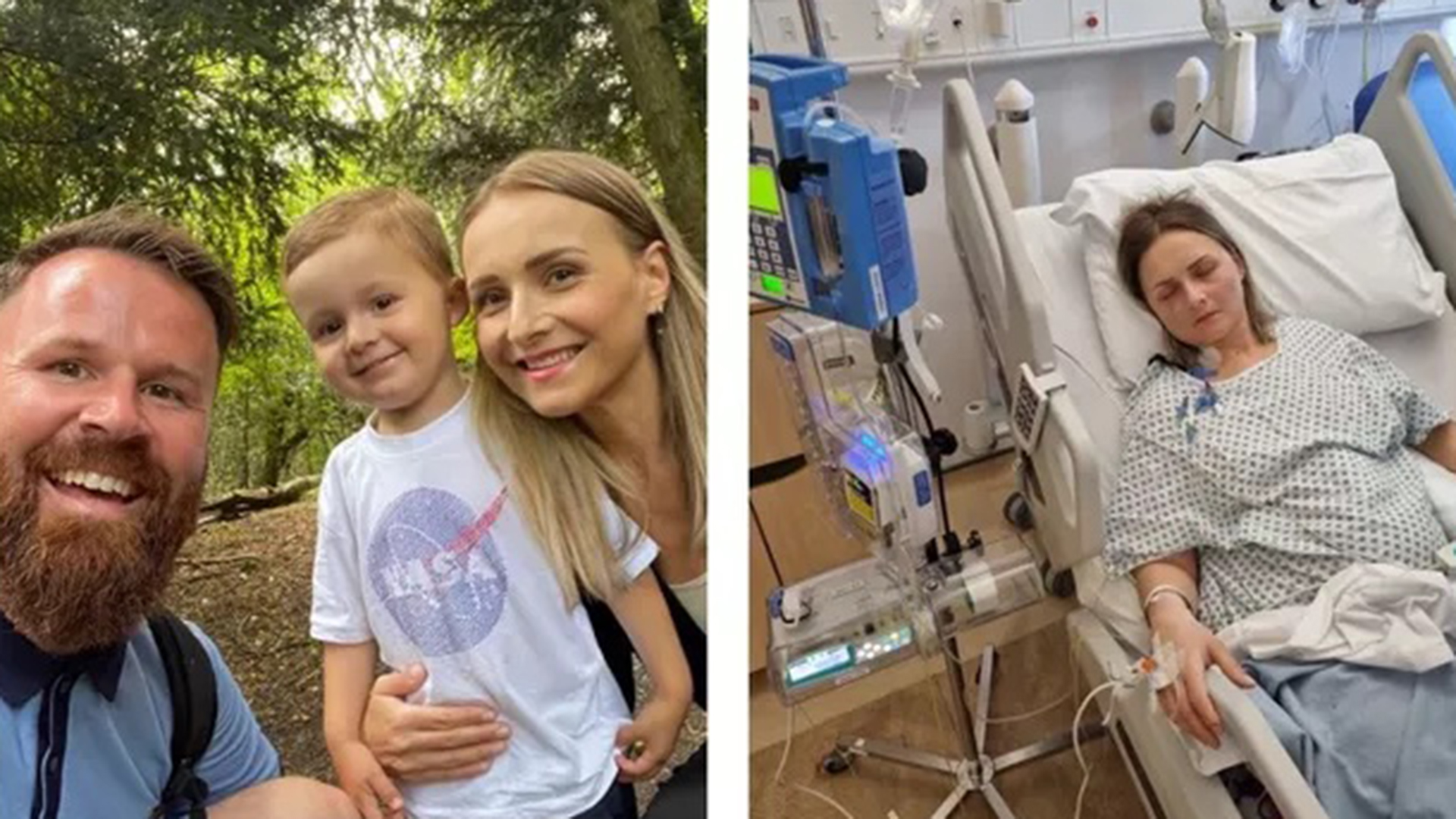 A fundraiser set up to help secure the financial future of a two-year-old boy, as part of his mother's final wish, has secured more than £11,000 in donations in 24 hours.
It concerns 35-year-old Sandy Hubbard from Lincoln, who was diagnosed with Cholangiocarcinoma, an extremely rare bile duct cancer that is normally only diagnosed in advanced stages and impossible to cure.
She has been told by doctors that she has months, if not weeks, to live after the condition spread across her liver and abdomen – meaning she has limited time left with her husband and two-year-old son Reuben.
As a final wish, Sandy has asked for help securing the future of her son, as she prepares for the unthinkable prospect of leaving him behind.
Her husband's wage is now all that is available to care for Reuben, and Sandy wants to be able to pass away without worrying for the future of her family.
Sandy said: "At the beginning of March this year I was diagnosed with an extremely rare cancer called Cholangiocarcinoma, also known as the silent killer.
"This is a form of cancer that is typically only diagnosed once it is in the advanced stages and impossible to cure, as was the case with me. As it is so rare, research and treatment is extremely limited.
"After 5 months of complications from failed surgery and exploring limited treatments available, I have found out that it's now spread all over my liver and abdomen, shattering any hope and causing deterioration and suffering for me and my little family."
A fundraiser has been set up to help Sandy gather funds that she can give to her son to enjoy throughout his life. It is hoped the money will help him gain a good education, pay for any courses, go on school trips and holidays, as well as buying driving lessons.
At the time of reporting, in the space of just over 24 hours, the GoFundMe page has almost £11,500 in donations, with a £100,000 target given the amount of life Reuben still has to live at just two years of age – you can donate here. *Since publication the fundraising total rose to over £19,500.
"I learned that I have months left, if not weeks, before this cruel disease takes me away and tears my family apart, leaving behind my husband and our beautiful 2 year old boy, Reuben.
"It breaks my heart knowing that I will no longer be able to contribute to the upbringing of my son physically, emotionally and financially."