September 27, 2022 9.11 am
This story is over 14 months old
Witnesses saw pieces of vehicles 'all over the road' at Scunthorpe car meet
Multiple people suffered injuries in the incident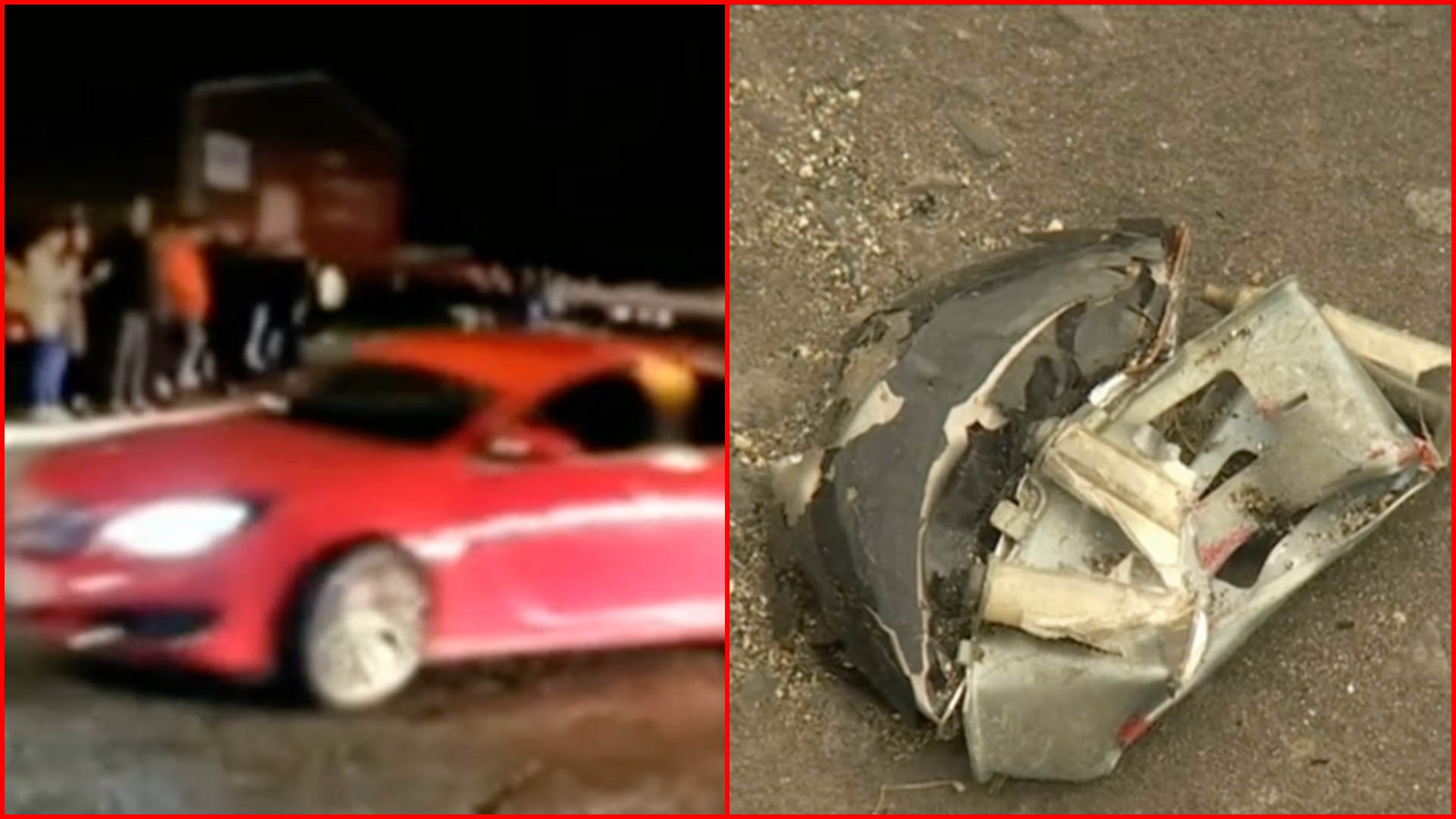 Witnesses at a car meet in Scunthorpe where multiple people suffered injuries, including two potentially life-threatening or life-changing, said they saw a woman trapped underneath a car and pieces of vehicles "all over the road".
Humberside Police's Road Policing officers are investigating the collision which happened at a car meet on the Flixborough Industrial Estate at around 8.50pm on Saturday, September 24.
A car is reported to have collided with two other vehicles and then into several spectators at the event. Five people sustained serious injuries and several others reported minor injuries as a result of the collision.
A 17-year-old male was arrested on suspicion of causing serious injury by dangerous driving and has now been released under investigation as police continue their enquiries.
Witnesses Steph Newman and Lisa Taylor told BBC Look North: "People were rushing to other people that were on the floor and then there was a woman trapped underneath a car. Everything just went everywhere off all the cars, pieces were all over the road, all over everyone really."
Inspector Craig Leitch told BBC Look North: "They're (car meets) not generally considered as illegal. What would make them illegal is the manner driving around them, so if the manner of driving was below what would be expected of a careful or considerate driver then that may constitute a road traffic offence."