February 13, 2023 2.00 pm
This story is over 9 months old
The Tiger King Effect: How a Lincolnshire rescue sanctuary is tackling the exotic pet trade
Inside Ark Wildlife Park near Boston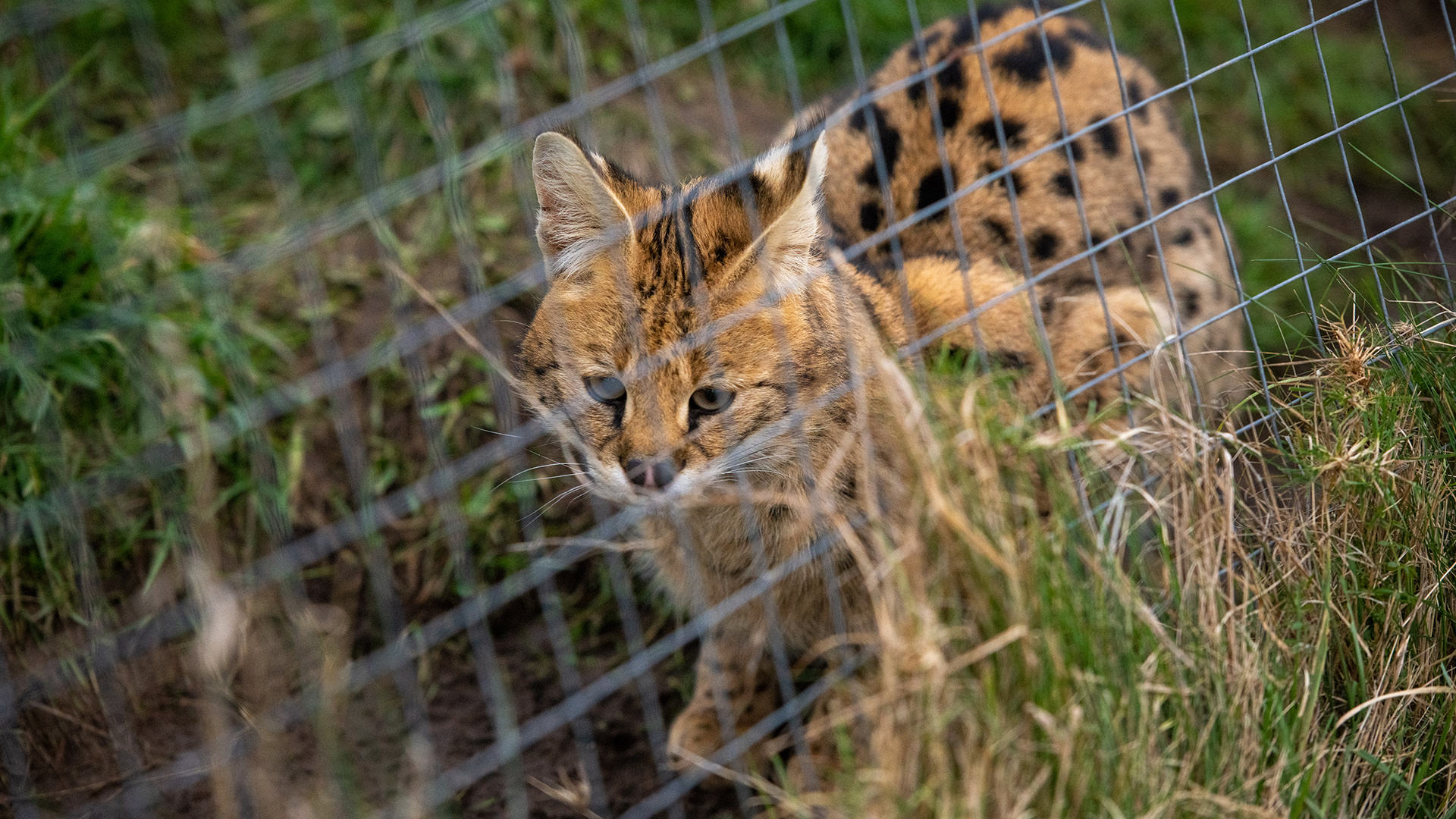 A rescue sanctuary in Lincolnshire with over 250 wild animals in its care works alongside European governments and authorities to protect creatures from the exploitation of the exotic pet trade.
Ark Wildlife Park was set up and opened in 2016 by Jamie and Michelle Mintram at West Fen Lane in Stickney, near Boston.
Standing across 12 acres with over 250 wild animals in its care, Ark Wildlife Park is dubbed as the first rescue zoo in Lincolnshire.
Jamie (48) and Michelle (41) work with police forces, councils, border patrols and even national governments across Europe to stamp out on the controversial exotic pet trade – where dangerous wild animals are utilised for financial gain of traders across the world.
They say that the exotic pet trade is the third largest money producer in the world of organised crime, behind drugs and weapons.
Origin stories of these creatures range from the heartbreaking to the unbelievable, and the regularity of these incidents tend to coincide with emerging trends in popular culture.
The most damaging of all, according to Jamie, was Netflix's unavoidable 2020 series Tiger King, which is accused of glorifying and championing Joe Exotic's practices of breeding and keeping big cats.
"When we first opened we never received any calls about big cats", Jamie said. "Then all of a sudden, Tiger King is released and still to this day we get at least one call a month about a dangerous wildcat which needs to be rescued."
The same can be said of the long-standing Compare the Meerkat advert for CompareTheMarket.com, which has resulted in an influx of meerkats at Ark Wildlife Park after people saw adverts and assumed they would be cuddly pets – which categorically is not the case.
The Marvel Cinematic Universe has also contributed to this, somewhat. The Guardians of the Galaxy film saga saw Rocket Raccoon become a household name, and unfortunately resulted in more and more people taking in raccoons as pets without doing their prior research.
Terrapins that were found at Skegness Boating Lake were taken in by Ark Wildlife Park, including one with a distinctive tyre mark scar on its shell, from when it somehow survived being run over by a car.
A couple of Rhesus Macaques have found a much safer home than their previous surroundings, where they served 20 years as lab monkeys with electrodes strapped to their brains.
They are understandably very cautious around humans as a result, and keepers had to wear chemical boiler suits in their first meetings with the macaques, in case any lab testing left them with dangerous diseases.
Barbary Macaques have since followed the two Rhesus Macaques to Ark Wildlife Park, given their own pen to live at after one of the Barbary's was found chained by the neck inside a garage.
A common theme amongst this is the ill treatment of these animals from owners who clearly didn't do their research into the requirements of safely keeping a wild animal.
This was never more obvious than when Ark Wildlife Park were called about a crocodile that had been found by police during a drugs raid in Manchester.
The croc, which naturally exists in saltwater conditions, was found floating in a bathtub of cold tap water before it was brought to safety and taken in by the wildlife park.
The site's newest arrivals are South American creatures known as kinkajous, which also have an upsetting story of poor treatment to go with their journey to Lincolnshire.
The four adorable little rainforest mammals found their way into the hands of a notorious animal trader and breeder, who hopped from European borders to strike deals for his range of exotic animals.
He was raided by Spanish authorities, who seized the kinkajous after it was found that they had been living in terrible conditions and brought them to a zoo in Spain.
Ark Wildlife Park was then contacted about housing the animals, and they set to work on creating a custom-built facility for the kinkajous to call home.
That has now opened to the public, meaning you can peek through the glass at these wonderful creatures in a now safe and more natural environment for them.
The nocturnal house is believed to be the first of its kind in Lincolnshire, and Jamie says it shows the amount of effort and finances required to look after an exotic animal like this.
He said: "How many people set up a nocturnal house to keep their exotic animals which are supposed to sleep during the day and be awake at night? With all the correct lighting and heating?
"It's certainly not a cheap proposition looking after them, which is something that is overlooked by those in the exotic pet trade."
Visiting Ark Wildlife Park isn't just about witnessing these beautiful creatures, though. There is so much for young people to do, whether it be exploring the new interactive dinosaur park, utilising the soft play area or meeting more domesticated animals, such as cute bunny rabbits.
Ark Wildlife Park is open seven days a week from April, but until then it closes on Mondays and Thursdays. It is open from 10am to 4pm each day, extending to 5pm closing time during the summer.
Admission tickets can be bought from the Ark Wildlife Park website, costing £35 for a family pass, or £10.95 per adult and £8.50 per 3-15-year-old.
---
MyLocal Lincolnshire is the new home of The Lincolnite. Download the app now