March 29, 2023 8.00 am
This story is over 8 months old
Lincolnshire told to increase active travel — but funding will be slashed
But we're not alone a the bottom of rankings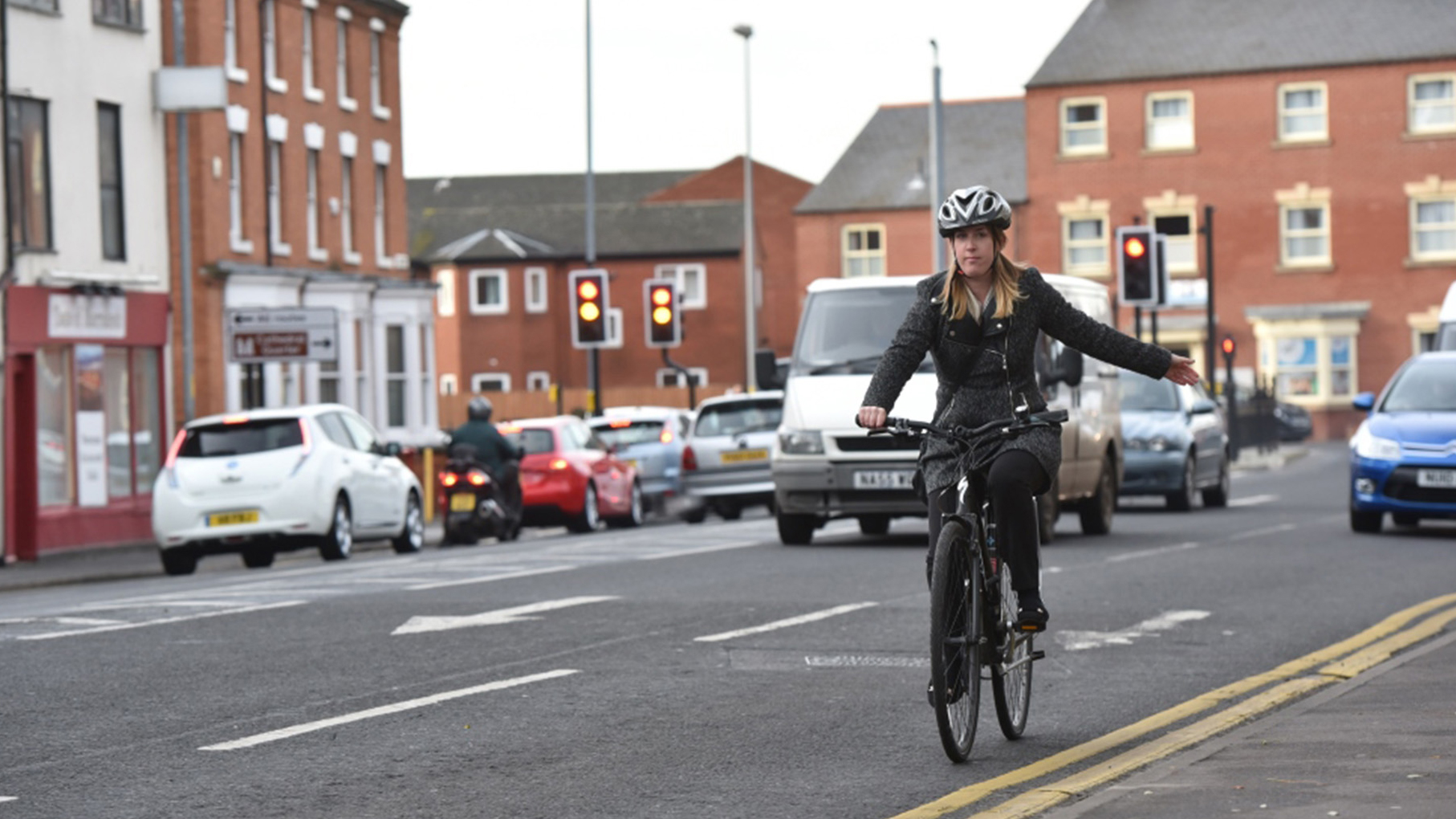 Lincolnshire County Council has been told it needs to drive up standards of active travel infrastructure, but council leaders fear funding will be slashed by up to 75% in the next round.
The government released a series of ratings around its target of ensuring 50% of trips in England's towns and cities are walked, wheeled or cycled by 2030.
The government ratings mark councils from 0-4 and measure local leadership, the plans in place, and the councils' delivery record.
Lincolnshire received a rating of one, which means there is "some local leadership with basic plans and isolated interventions that do not yet obviously form a plan for a network".
Neighbouring authorities Rutland and Leicestershire were rated zero.
Just five local authorities — Nottingham, Greater Manchester, Leicester, West Midlands and West Yorkshire — achieved a level three rating. No authorities got the highest grade.
The ratings are used to guide initial funding allocations and higher rated authorities are eligible for more cash. However, support also aims to ensure that "eventually, there will be no rating zero authorities".
A spokesperson for Lincolnshire County Council said the c
ouncil had engaged with the Department for Transport over the past three years over the active travel agenda. 
Local Cycling and Walking Plans have been developed and the council said there had been an increase in active travel prominence.
However, not all of the schemes have been successful, with a number of parking changes in Louth going down like a lead balloon.
A series of parklets installed in the town centre sparked outrage and were removed following a backlash which included several acts of vandalism.
Cllr Richard Davies, executive member for highways, said: "This won't affect any schemes we are working on or considering.
"We will still be able to bid for funding, although it should be noted that government has dramatically cut the amount of funding available.
"It appears that government money for this is being dropped by anything up to 75% overall, so the actual amounts of money available may be considerably less for all concerned."
Councillor Davies, however, did not believe the issues around the Louth ATS had impacted on the score – instead choosing to believe it had helped show LCC were "prepared to trial more radical interventions".
They said densely populated areas had an advantage on rural locations due to the benefit-to-cost ration.
Despite this the council is continuing to develop plans, including increasing cycle parking.
Next year, it hopes to relaunch its bike hire scheme, increasing the number of cycles available around Lincoln to more than the 120 it had when the scheme first launched in 2013.
The new scheme will see new technology explored, potentially including electric bikes and geo-fencing.
What do people think?
Reporters took to the streets of Lincoln on Monday to ask residents and visitors their thoughts on active and sustainable travel.
There was mixed reaction to the current bus provision in the city, with some praising the services, particularly those with bus passes, while others criticised the unreliability of some routes or the length of time they ran for.
City residents appeared to feel walking, cycling or taking the bus was better, though those from further out felt the price wasn't worth it, nor was the time it took to get to the high street.
When it came to bikes, many were concerned about the security of their bikes when parked in the city.
However, Giant bike store manager Jimmy Kershaw said cycle provision within Lincoln was "pretty good".
He said a lot of people used the bike lock up next door and said once people were in a routine of cycling, they stuck to it.
He said some of the bike lanes could be improved, as some just cut off randomly and some of the highways were "a bit rough".
"One thing Lincolnshire is really good for is off-road riding, a lot of the railway lines that have been converted into trails – that could be pushed a bit more," he said.
"We have got enough places to stop for coffee and cake, and enough bike shops trading around that if you hit a problem you can get to one fairly close."
---
MyLocal Lincolnshire is the new home of The Lincolnite. Download the app now