March 24, 2023 9.00 am
This story is over 8 months old
Security bolstered around Lincoln's Glory Hole after dangerous trespassing
Media and businesses raised safety concerns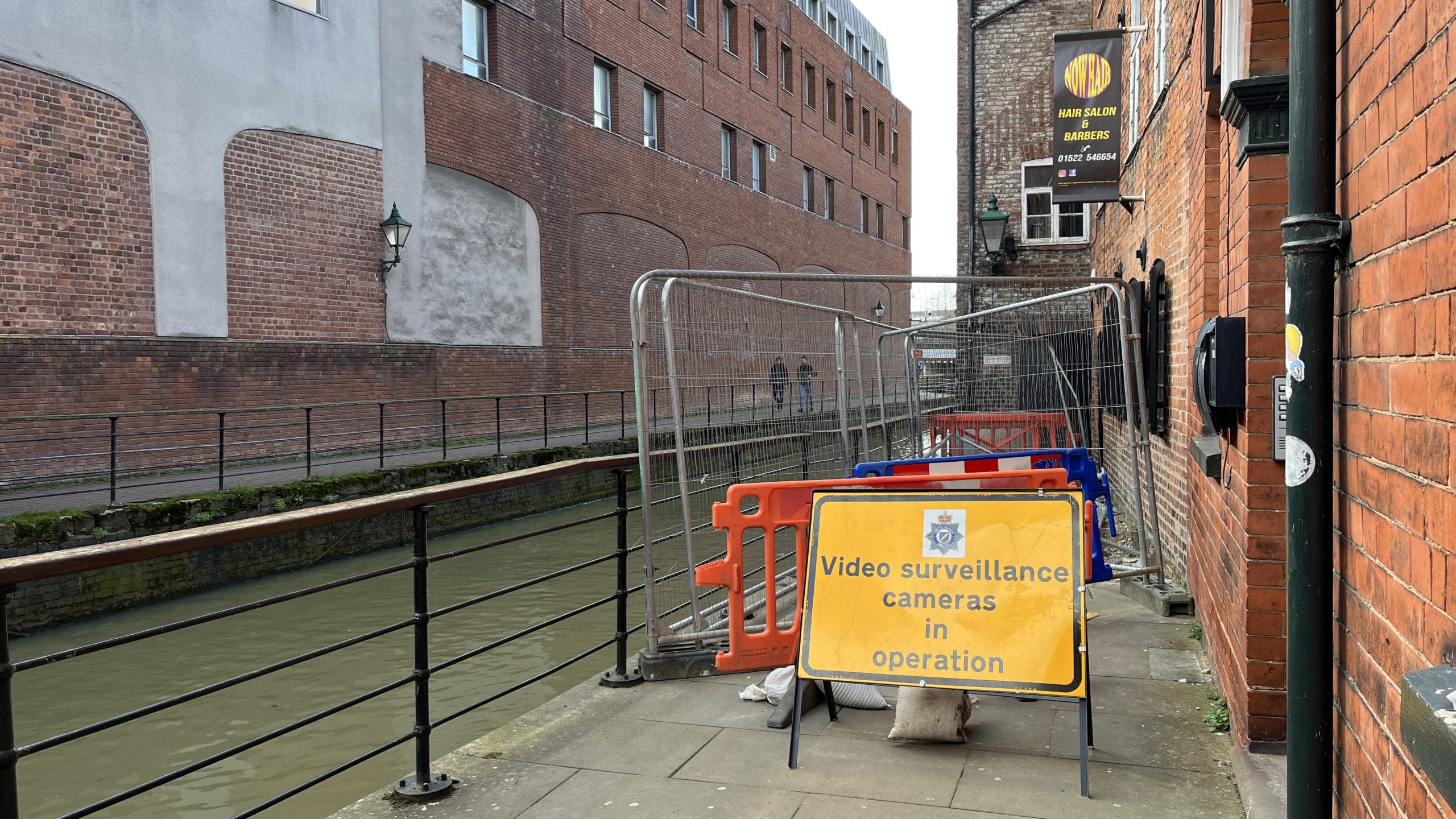 Security has been increased around the closed Glory Hole footpath after people were spotted risking their lives by squeezing through fencing.
The historic walkway was close in February after investigations found that fractured wooden beams and areas of the concrete bed had started to fail.
The council is continuing to investigate how much damage has actually been done to the structure and has previously called it a "fluid, changing situation".
Local businessman Roger Baldam-Lucas shared concerns that people were sliding through the barriers with The Lincolnite. He feared someone might end up injuring themselves.
Photos were sent to the council of some people slipping through the barriers.
New signage has now appeared with the Lincolnshire Police branding telling people that "Video surveillance cameras are in operation".
Extra sandbags and barriers also look to have been added.
Councillor Richard Davies, executive member for highways, said: "Following concerns raised about the safety of people trespassing at the closed site on the footpath and putting themselves in immediate danger, we have started work to bolster the security of the area.
"We have increased signage and officers have been ensuring that security fencing is in the correct position. We hope to further improve the situation following consultation with local businesses.
"We will continue to monitor the situation and investigations into the damage to the footpath are ongoing."
---
MyLocal Lincolnshire is the new home of The Lincolnite. Download the app now